Right car, right price: Living (and buying) by the $10,000 Rule
It was the summer of 1991, and Dean Caccavo was washing his 1988 Toyota Supra in his Agoura Hills, California, driveway. A thought suddenly occurred to him: he didn't like this car very much. Worse still, he'd gone into debt to buy it, borrowing a third of the car's $15,000 purchase price, and through the evil magic of depreciation the car had only declined in value during his ownership.
Soon thereafter, he found himself on the phone with his soon-to-be-girlfriend (and now wife of 23 years), Donna, who told him that she had also recently stretched herself financially to buy a 1981 Toyota SR5 4×4 pickup. Like Dean, Donna was going into debt for the privilege of owning a depreciating asset. They agreed right then and there that, in the future, they would not spend more than $10,000 on any car.
"No car," Dean said to Donna at the time, "could ever possibly be worth more than that amount."
The Caccavos have stuck by this edict—the so-called "$10,000 Rule"—ever since, even in the face of inflation (for reference, that same $10,000 would be equivalent to about $18,000 in 2017).
Twenty-six years later, the Caccavos' Thousand Oaks garage is now stocked with an array of interesting cars: a 1970 Lotus Europa, a 1960 Austin-Healey 3000 MkI, a 1959 Peerless GT, a 1988 BMW M5, a 1984 BMW 528e, as well as a 1987 BMW 535is, which their son Austin bought from them a few years back. The Caccavos originally purchased each car for less than $10,000, and often even half of that.
This approach has been possible, in part, thanks to frugality and a shrewd assessment of trends (what models are likely "future classics?"). A well-stocked toolbox and willingness to get one's hands dirty hasn't hurt either.
Dean picked up the M5 in 2004 for just a shade under $10,000 and proceeded to use it as his primary daily commuter—100 miles round-trip each day—for 13 years until his recent retirement. The car, now on its second engine, has nearly 300,000 miles on it but nevertheless it would likely fetch north of $30,000, if Dean opted to sell it (Austin has already asked for first shot at buying it).
Dean got out in front of the car market when he bought his 1960 Austin-Healey 3000 MkI for $9,000 in 1997. The family also picked up the other two BMW E28s that round out the family's current trio of daily drivers before the E28 platform began to attract such a dedicated fan base in the vintage BMW world (get one while you can!).
As a capable mechanic, Dean is generally undaunted by basket case restoration projects. In 2006, he began casting about for a car project with which he could take some liberties—something that wouldn't get him tarred and feathered by the purists if the end result was not a faithfully stock car.
He found just the right platform in a neglected Lotus Europa, which he bought for $3,500. Over the course of several years, as time and money allowed, Dean slowly built a 2.0-liter Ford Zetec engine (something you might encounter in anything from a Ford Focus to a Caterham) that now gives the 1,400-pound car around 175 horsepower. It is, without a doubt, the most fun car in the garage when it comes to outright performance.
"We have no idea where the limit is with this car," Austin says. "At least, we've never found it."
Speaking of basket case projects, Dean's current focus is that 1959 Peerless GT, a fiberglass British sport saloon wrapped around a Triumph TR3 powerplant. It features a tubular chassis and de Dion rear end. It was by far the roughest car Dean ever bought.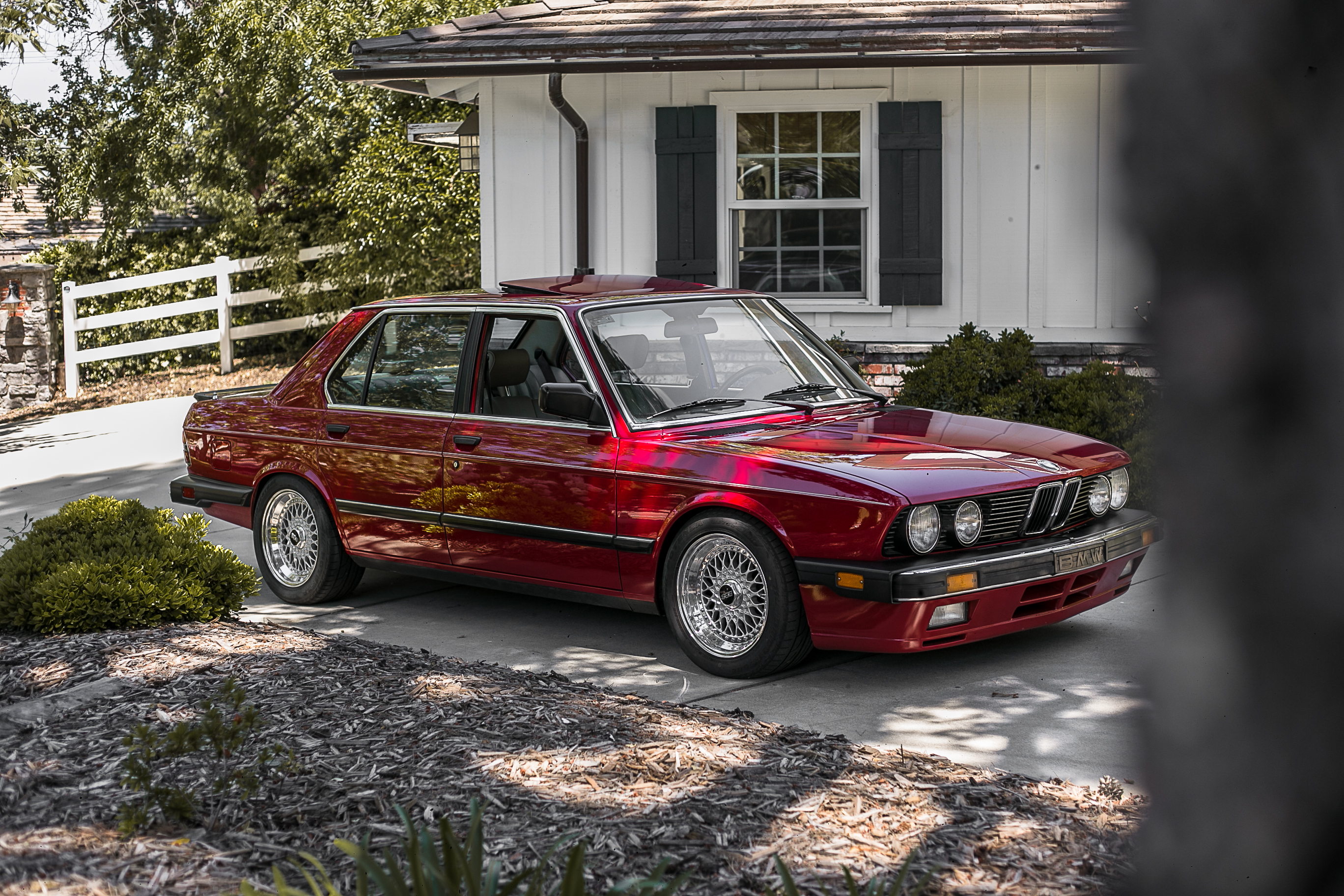 "Donna took my checkbook away after this one," he says, laughing.
Dean has spent countless man hours sanding the body in preparation for paint (it was only recently gel-coated) and fussing with panels in an effort to make the body fit together better than it ever did from the factory. If Dean had to pay someone else to restore this car, he would have broken his $10,000 rule several times over on the Peerless, but his patience and eagerness to pick up new skills (such as bodywork) have enabled him to own cars that might otherwise have been out of reach.
After 25 years of adherence to the $10,000 Rule, the Caccavo family eventually did show a willingness to spend a bit more. Dean picked up a 1961 Warwick GT (a successor to the Peerless) in 2012, and he currently has his eye on a Lotus Esprit, which will probably run upwards of $40,000. His justification for breaking his own rule?
"I hadn't bought a car for a long time," he says with a wry smile, "and we'd had all of these other cars for 10, 20 years. So we said, we haven't bought an interesting car for a long time, so let's take the $10,000 Rule and roll a few years together for the Warwick. Plus, I figured we'd used the $10,000 Rule, uninflated, for almost 30 years."
These days, in the Caccavo household, at least, the $10,000 Rule can be bent. But what about a young (or cash-strapped) enthusiast today who is bound by a $10,000 budget? Are there any attainable, fun, vintage, future classic cars? Dean and Austin acknowledge that finding gems in this price range is trickier than it used to be, but by no means impossible.
First, however, they insist on defining the criteria for what makes a smart sub-$10,000 buy: the vehicle, they say, must offer some measure of fun, style, and likelihood of appreciation (or at least, be unlikely to lose value)—and an owner might have to be willing to invest some sweat equity in making the car drivable.
A few highlights on their eclectic list: Porsche 944, first and second-generation Toyota MR2s, BMW E36 models (especially the M3, if you can find it), first- and second-generation Mazda RX-7, and MGB GT, Mazda Miata, Opel GT, early Volkswagen GTi, Alfa Romeo GTV6, Datsun 260Z and 280Z, Triumph GT6, Jensen Healey, Volvo P1800, and BMW E28 models.
The fun, the Caccavos agree, is not in having unlimited resources and the ability to indulge every last whim. It's rather the challenge of finding creative ways to have fun within constraints. Their garage is proof that it's entirely possible to do just that.
Tell us your smart buys that satisfy the "$10,000 Rule" in the Hagerty forums below.