Are today's supercars immune to depreciation?
Historically, supercars and exotics have depreciated about as quickly as a used wedding dress. The typical 1980s and '90s buyer simply wanted the newest, fastest, and best car out there, and as soon as that mantle passed from one to another, resale prices on the former plummeted like a stone. Not much has changed when it comes to buyers, and there's still (and always will be) a mad dash to be first.
But these days, modern supercars and exotics are holding their value like never before. In fact, many of them never depreciate a cent.
"The latest crop of supercars has bucked the trend and done well to either hold value or appreciate in the immediate years following their releases," says Brian Rabold, Hagerty Vice President of Valuation Services. "A big reason is exclusivity, as build numbers are very low and the ability to purchase one depends on having privileged status with the manufacturer. Ownership is often accompanied by a promise to hold the car or suffer the wrath of the manufacturer, which has kept the available supply low."
Old-school depreciation
Data gathered by Hagerty Valuation senior data scientist John Wiley confirms as much. Comparing the market performance of 28 limited-production collector cars—from a 1978–81 BMW M1 to the current Bugatti Chiron and Pagani Huayra—Wiley found that the value of almost every older-model supercar fell well below its original MSRP before rebounding.
The 1991–93 Jaguar XJ220, for example, carried a $600,000 price tag when new, but in the early 2000s, two documented XJ220 sales landed in the $110,000 neighborhood. That's a value drop of almost 82 percent. And the XJ220 still hasn't found its way back to its original retail price.
The 1987–92 Ferrari F40, which carried an MSRP of just under $400,000, could be had for less than half that in the late 1990s and early 2000s. Unlike the XJ220, however, the F40 rebounded in a big way. According to Hagerty Valuation Tools, a 1991 F40 in #1 (concours) condition is today valued at $1,350,000.
A "used" 1978–81 BMW M1 could also be had for less than half its original price of $115,000 before making a significant rise from 2010–15. Current value of a 1979 BMW M1 in #1 condition is $655,000.
And then there's the 1994–1998 McLaren F1, which slipped at the starting gate (although only slightly, 16.67 percent) before an impressive rally. How impressive? If you're looking for one, it'll cost you about 10 times its original $815,000 MSRP.
The exception to the instant depreciation experienced by most older supercars is the 1984–85 Ferrari 288 GTO, which was originally offered for $85,000 but immediately sped to six figures…and eventually seven. These days, a 1985 Ferrari 288 GTO in #1 condition is valued at (gulp) $2,700,000—almost 32 times its original MSRP.
Bucking the trend
Today's supercars, on the other hand, often avoid the valuation speed bump altogether. In fact, according to Wiley's data, eight models built in 2002 and later have never been sold for less than their original MSRP. That list, along with each car's MSRP and change in value (percentage) during the past 12 months, includes: the 2012–19 Pagani Huayra, $1.4M (+21.64 percent); 2011 Ferrari 599 GTO, $450,000 (+18.29 percent); 2016 Porsche 911 R, $185,000 (+15 percent); 2011 Ferrari 599 SA Aperta, $500,000 (+14.46 percent); 2014–15 McLaren P1, $1.35M (+12.43 percent); 2002–04 Ferrari Enzo, $650,000 (+12.42 percent); 2014–15 Ferrari LaFerrari, $1.4M (+4.71 percent); and 2014–15 Porsche 918 Spyder, $847,000 (-10.47 percent).
There are exceptions, however, as several relatively modern supercars bucked the trend by falling in price before bouncing back. In early 2015, the 2004–10 Mercedes-Benz SLR McLaren was selling for only half its $495,000 MSRP. The same is true of the 2004–07 Porsche Carrera GT, which at one point was selling for 50 percent less than its $448,000 sticker price. And the 2005–11 Bugatti Veyron saw a 44-percent drop from its original $1.7M price tag at its lowest point.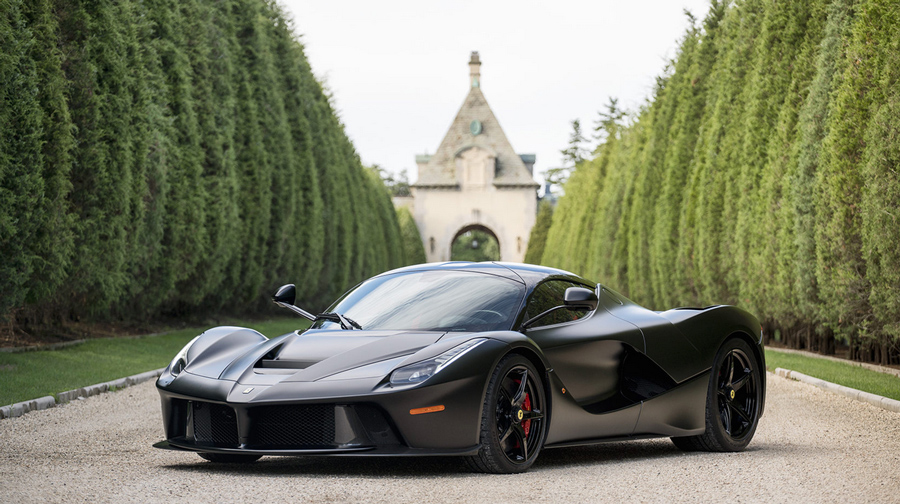 "It's worth remembering the correction across the collector car market in the late 2000s," Wiley says, in reference to the influence of the mortgage lending crisis and related economic downturn. "In the case of the Carrera GT, prices didn't do much of anything at all until fairly recently. As for the Bugatti Veyron, it dipped to around half of its MSRP in years seven and eight, but after 10-plus years on the market it has appreciated to roughly its original list price."
The cause of all this good fortune? It's not so clear. While Wiley thinks the economics of wealth distribution and a broader swath of potential buyers plays some role, the overall usability and reliability of modern supercars could explain the phenomenon. "At the very least most of them are free of clutch pedals, which says a lot about ease of use," he notes.
Although there's no hard and fast rule for supercar values, the times are definitely changing. Once upon a time, patient buyers could afford to wait. But when it comes to modern supercars, that once-typical depreciation is a thing of the past, at least for now.