Watch this Lotus and Mini battle like two Davids and no Goliath
The Fordwater Trophy at this year's Goodwood Revival festival showcased everything from Porsche 911s to Ferrari 275 GTBs on the circuit, but nothing could catch up to a tiny Lotus and an even smaller Mini-based kit car. Robert Berries drove a 1964 Lotus Elan in the race this year, and found himself at the front of the pack chasing Mini-master Nick Swift, in a 1966 Mini Marcos that had seemingly endless amounts of grip through the corners.
The 1962 Lotus Elan S1 was such a benchmark in handling and steering feel that Gordon Murray famously said he couldn't quite replicate its steering purity with the McLaren F1. Unsurprisingly, Murray has an Elan in his collection—as does McLaren CEO Mike Flewitt, who actually bought three.
With its 1.6-liter TwinCam engine and neutral-yet-responsive handling, the Elan provides open-wheeler thrills in a light-weight roadster package you can still take for a spin every day. Driven hard on track, it's got just enough grunt for the straights but shines brightest when danced through a curve.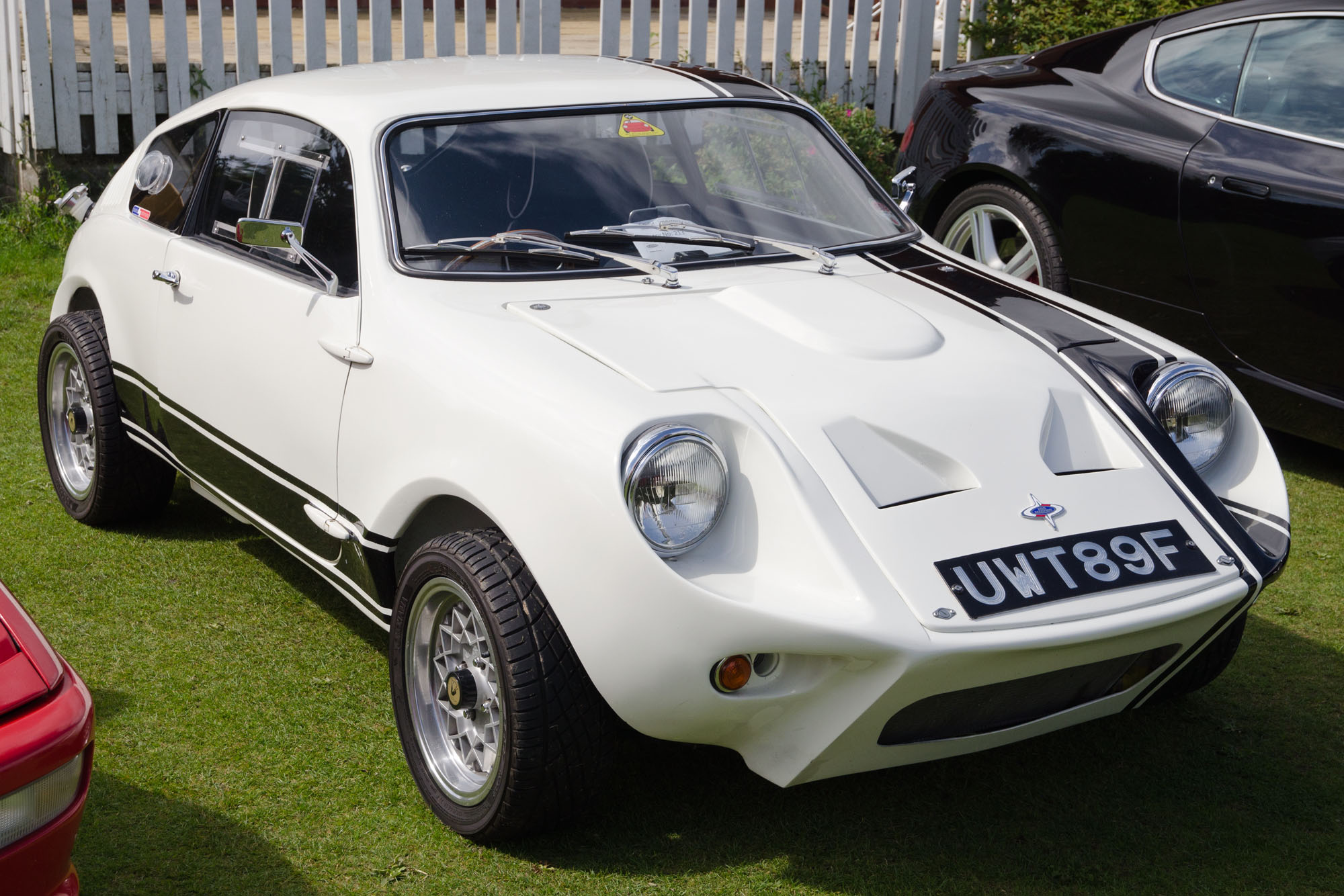 The 1965 Mini Marcos was a strange evolution of the 1963 Mini DART, a car built by racing driver "Dizzy" Addicott. The one-off DART was based on the van version of the Mini due to its longer wheelbase, with a body shaped in a wind tunnel at Weybridge's Cranfield University, then used by the British Aircraft Corporation and Vickers, where Addicott was a test pilot.
Marcos Engineering's Jem Marsh saw the car in 1964, and intended to mass-produce it in fiberglass. However, a disagreement between him and Addicott regarding the quality of the prototype Marcos monocoques led to the DART's design being sold to Jeremy Delmar-Morgan instead, who developed the concept into the Mini Jem kit. Of course this couldn't stop Marsh, who went on to create the Mini Marcos anyway.
Powered by the 1.3-liter version of BMC's A-series engine, the perhaps unusually proportioned, yet sufficiently slippery Mini Marcos was fast and tough enough to finish the 1966 24 Hours of Le Mans—the race that was all about Ford v Ferrari—at 15th place.
This year's Goodwood Revival may have been just as rich in memorable duels as the previous years, but few could look as thrilling as this tango on the knife's edge. And the Marcos is really working hard; when you've got 1.3 liters of displacement competing against cars with 1.6 liters or more, all-out revs are non-negotiable.
You don't see that at the highest level of racing. Despite the abundance of tech at their fingertips, Formula 1 drivers can't go flat out, because they need to make their power units last for multiple race weekends at a time. The preservation game only gets worse with tires, which have a tiny operating window and often play a major role in keeping drivers from the absolute outer limits of their ability. With fuel preservation and longevity constantly on their minds, endurance racers rarely go flat-out either.
Vintage race cars at Goodwood suffer from fading brakes and the lack of grip, too; but the drivers at Revival don't have engineers buzzing in their ears about fuel economy and tire temperatures. Old-school.