Jay Leno is a fan of Operation Ignite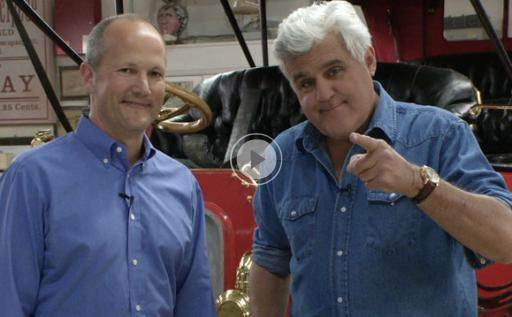 In a recent video on Jay Leno's classic car website, Jay's Garage, Jay had a chat with Hagerty CEO McKeel Hagerty about our youth program, Operation Ignite!, and our Youth Reporter Contest. Turns out, he thinks it's pretty cool. In fact, he even offered to hang out with the winner. So not only will one lucky kid go to classic car events around the country all expenses paid, the winner (and his parent or guardian) will also get to meet Jay Leno and check out his amazing garage.
Do you know a kid who likes cars and would be great in front of a camera? Make sure they know about the Operation Ignite! Youth Reporter Contest. Our submission period closes on May 1 – so enter today!