Hemis are the baddest, rarest muscle cars out there. Or are they?
There seems to be a perception that Mopars are the rarest muscle cars out there. And why not? The Chrysler Corporation was third among the Big Three, and Dodge and Plymouth had a smaller dealer network than several among General Motors and FoMoCo. Combine Mopars with the limited consumer appeal of the 426 Hemi (it was expensive and wasn't the best engine to go from Point A to Point B—unless it was in a straight line) and you have some of the most desirable muscle cars of the era. Combine that with the convertible body style and it's among the rarest.
But Chrysler cannot claim ownership for the rarest—other brands built performance models that were documented in equally miniscule numbers.
1971 AMC "Matador Machine"
Everyone knows about the 1970 Rebel Machine, the striped mid-sizer with the tach built into the hood scoop. However, few know about the "Machine Go Package" available for the 1971 Matador (the mid-size replacement for the Rebel). Performance goodies included 360 four-barrel or 401, dual exhaust, fat tires with 15-inch slot-style wheels, and handling package with rear sway bar. It is believed only 68 Matador Machines were built in total, but what's definitely documented is that 24 Matadors were built with a four-speed. Since the four-speed was only available with the Machine Go Package, it shouldn't be surprising that only two four-speed 401s are known to exist.
1972 Buick GSX
The 1970 GSX, especially in Stage 1 form, is possibly the most complete muscle car ever built—it has looks, power, rarity, comfort, and any other superlative you can think of. You could be excused if you didn't know another 124 were built in 1971, but few are aware that 44 were built in 1972. Unlike previous years, any Skylark color was available. Among three engines, the 250-horsepower 455 is the rarest, with only four built… and just one was a four-speed. There also was one 350 four-speed, and two Stage 1 four-speeds. Like drop-tops? Nine Stage 1 four-speed convertibles were built in 1971.
1970 Ford Torino GT
The Torino was all-new for 1970, with a swoopy SportsRoof fastback being the style leader. There also were some neat options like concealed headlights, laser stripes, and shaker hood scoop. Two new engines were attractive to enthusiasts: 300-hp 351 Cleveland and the 429—available as 360-hp four-barrel (sometimes called "Thunder Jet") and 370-hp Cobra Jet variants. Adding the Drag Pack (3.91 or 4.30 gears, oil cooler, and forged aluminum pistons, among other items) upped horsepower by 5 to the latter to create the Super Cobra Jet. Ford built 3939 Torino GT convertibles, with only 94 powered by the 429 CJ. Of those, 19 featured the Drag Pack. Still not rare enough for you? Try finding the same package in a non-performance model like a Torino Brougham. Only two were built.
1968 Mercury Cougar GT-E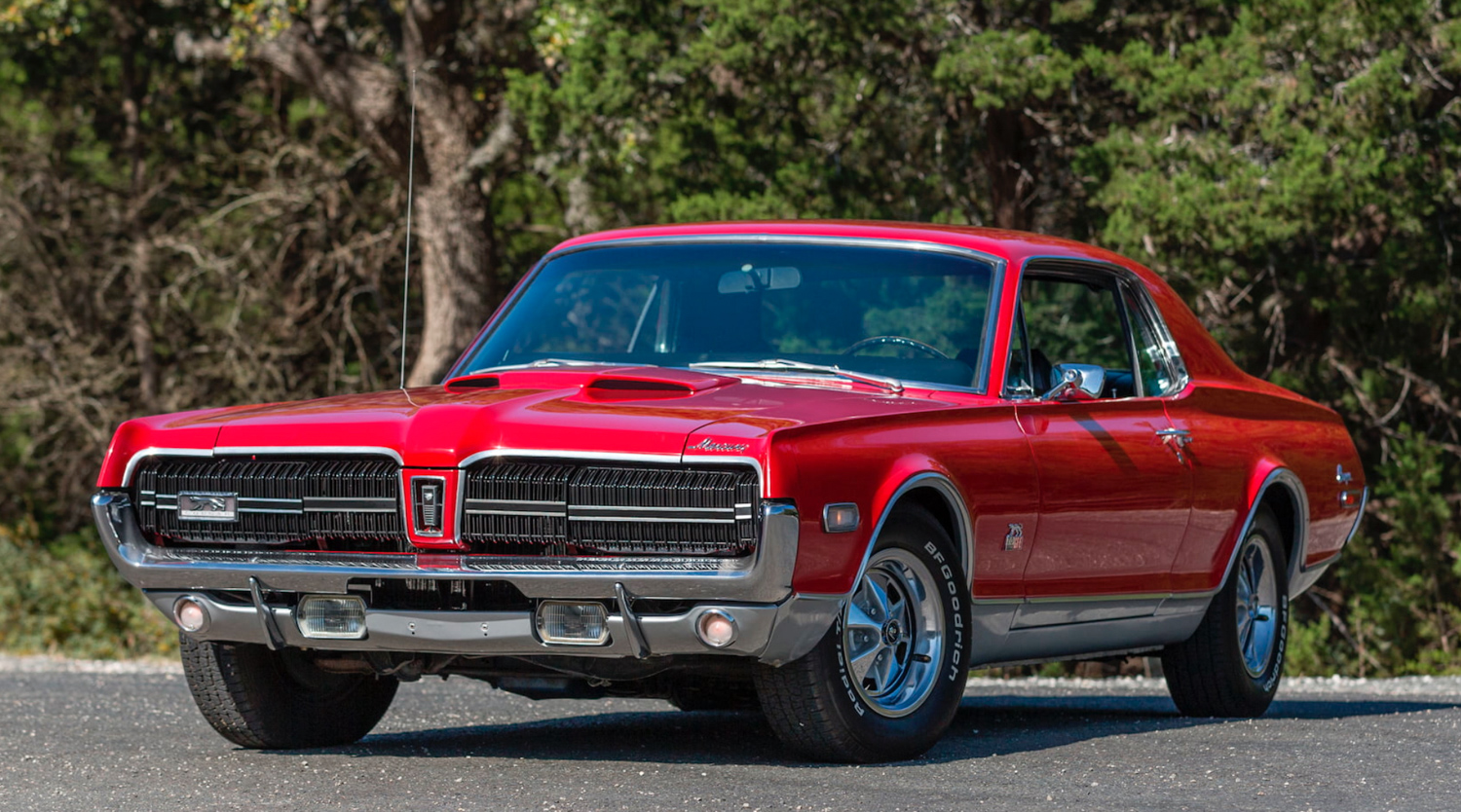 There already was a Cougar GT, which was a 390-powered feline with chrome dress-up kit, low-restriction dual exhausts, power front disc brakes, and performance handling package. The GT-E took it to another level, looking like a custom car straight from the factory with added punch of a 390-horsepower 427. Not only was the GT-E the only recipient of the 427 for 1968, but it also was the final recipient of the 7.0-Litre engine that first hit the streets in 1963, which was replaced in April with the 428 Cobra Jet. GT-E production totaled 394, of which 37 featured the Cobra Jet, with three featuring a four-speed.
1964 Oldsmobile 4-4-2
When the 4-4-2 (B09) package was introduced mid-year 1964, it was available for the F85 or more upscale Cutlass. Included with the package was a unique 310-hp 330 with four-barrel. carb, four-speed, dual exhausts, HD shocks and springs, and a rear stabilizer bar that most future competitors wouldn't adopt until 1970. The package was also available for four-doors, of which three were F85s and seven were F85 Deluxes.
1969 Pontiac GTO Judge
It seems everybody digs the Judge, and Pontiac built a decent number of 'em (6833). However, the convertible is a different case, as only 108 were built. Like the hardtop, standard power came from a 366-hp Ram Air III, but only five folks ordered the optional 370-horse Ram Air IV. All were four-speeds—no one saw fit to order a RAIV Judge convertible with an automatic.
HM: 1968–70 Chevrolet Chevelle and Camaro SS 396
It's difficult to provide concrete Chevrolet models that are equally as rare as Hemis since available production records don't delve into minutiae like engine/body style. However, if we know the production information of certain engines, like the L89 aluminum head option for the L78 396/375, we can play and make assumptions. For example, 400 and 18 L89 Chevelles were built for 1969 and '70, respectively, while 272 and 311 L89 Camaros were built in 1968 and '69. Could we speculate L89 ragtops (of which there are several documented examples) deserve to run with the above company? You betcha!