Hagerty Magazine November/December 2019 Briefing
The movie Ford v Ferrari debuts on November 15th and we expect it to generate major attention. It is, after all, retelling one of our favorite stories, how Ford beat Ferrari at the 1966 24 Hours of Le Mans endurance race. Most people will probably watch the movie for its two stars: Matt Damon, who plays Carroll Shelby, and Christian Bale, who plays British racing driver Ken Miles.
November/December 2019 Cover Story: Ford GT/GT40
We wanted to give Hagerty Members additional fodder for conversations about the new flick, so we commissioned automotive historian Preston Lerner, who's written an entire book about the Ford and Ferrari rivalry, to write an article in which he provides the real story about what happened back in 1966. Just in case the moviemakers get anything wrong! You'll want to read Lerner's piece, "The Real Story Behind the Movie Ford v Ferrari," before you step foot in the theatre.
But wait, there's more! A few weeks before we sent the issue to the printer, the Ford Motor Company called to offer us an interesting opportunity: Would we like to drive the latest Ford GT race car? Just like Ford GTLM race car that won at Le Mans three years ago, in 2016? Would we ever. Editor-in-Chief Larry Webster flew to North Carolina, where he first drove the GTLM in a simulator at Ford's Performance Technical Center. Then he went on to Virginia International Raceway, where Hagerty member Rob Kauffman met us with his original Ford GT40 race car. Yes, THE GT40, the race-winning 1966 car, which Kauffman owns. Wow. We had two hours with both cars in what was a fun and nail-biting photo shoot. Check out Webster's article "Flash Memory," in which he compares the radically different driving experiences of a 1966 winner and a 2016 winner.
The Kids Are Alright
You hear it all the time: "Kids aren't as interested in cars as they used to be." It's bunk. Baloney. And we have the data to prove it. In fact, the millennial generation have become the fastest-growing group of potential customers calling Hagerty for insurance quotes on classic vehicles. We wondered who these people are and what draws them to cars even as mainstream media, older enthusiasts, and auto industry wags declare they don't exist. So we asked staff editor David Zenlea to talk to car-crazy young people across the country, from New York City to Detroit to Los Angeles. We also dug into our insurance data–some 700,000 quotes per year–to find out which classic cars younger buyers love the most (the answers will surprise you).
Big Picture
It's impossible to choose a single photo that can represent everything that happens at Monterey Car Week, but we figured this one of a De Tomaso concept supercar, shot by Hagerty magazine staffer Cameron Neveu, communicates information, news, and emotion. It was the perfect way to freshly illustrate the wonder of Monterey.
Member Stories
To continue the theme of our "Kids are Alright" feature story, we also featured next-generation car fans in our member stories section, with kids as young as five who are into cars. Call them future Hagerty members.
Citroen at 100
Citroen, the iconic French automaker, celebrates its centennial this year. To commemorate the occasion, we photographed an exquisite example of one of the brand's most famous cars, the DS, in a studio, and staff writer Aaron Robinson wrote an eloquent explanation of the car and its significance.
Historic Vehicle Association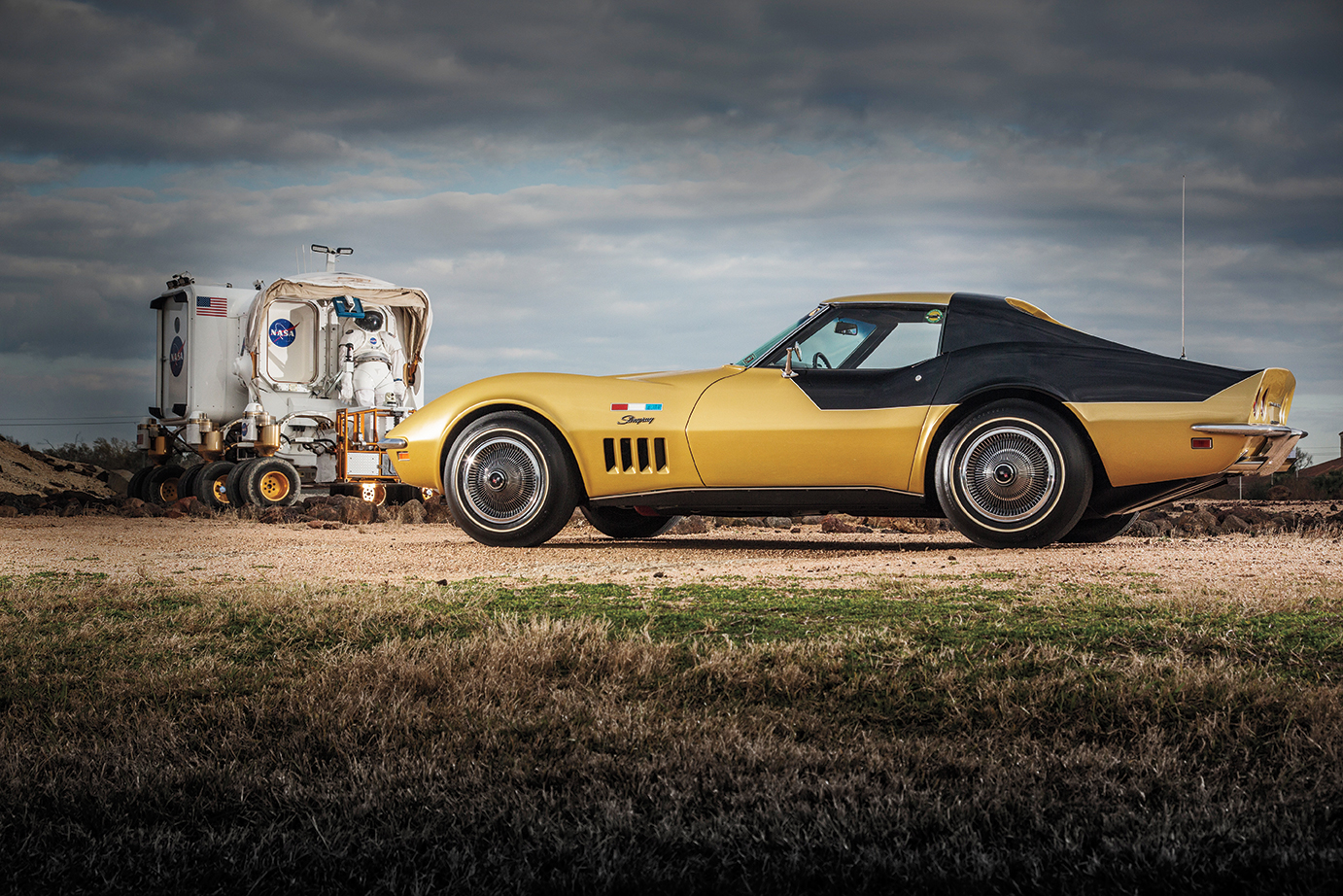 The HVA once again displayed cars on the National Mall in Washington, D.C., as part of its longstanding association with The Smithsonian. We focused on the Astrovette, a series of special Corvettes that were leased to NASA astronauts during the height of the Space Program.