Bernard Cahier, Grand Prix Photobomber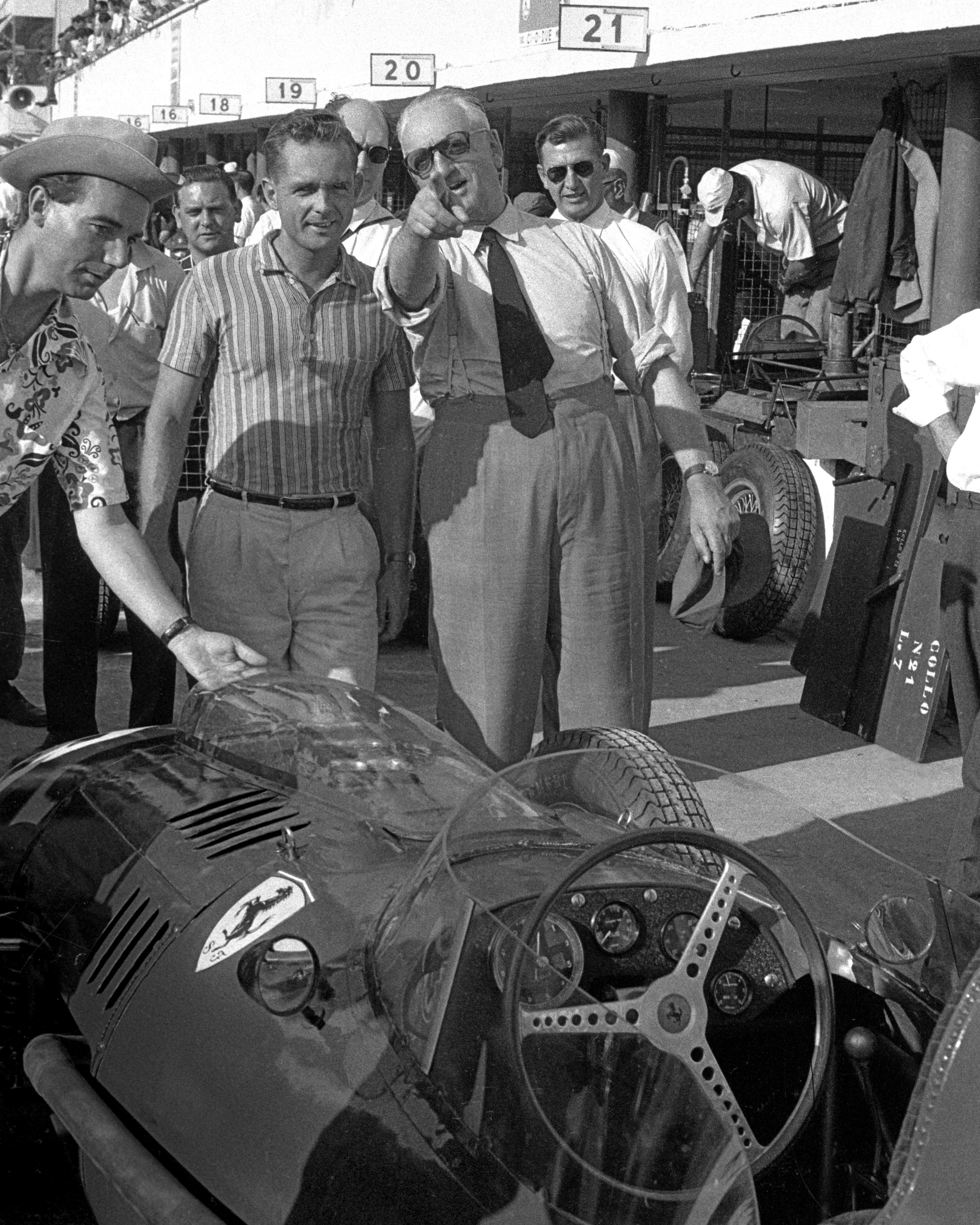 In 1952, a Frenchman named Bernard Cahier began snapping pictures of European road racing and sending reports of the events to American magazines. Cahier's pictures were the early graphics of that era and his words an early record.
Other editors, photographers and journalists — and an important smattering of American drivers such as Phil Hill, Carroll Shelby and Masten Gregory — soon followed the call of old-world-style racing abroad and at home. Cars with wheels naked to the winds and closed-bodied sports cars competed on actual roads and specially-built courses.
I was one of the Americans who joined the pilgrimage. I raced. I wrote. I photographed. And I came to know Bernard. He was the go-to guy who knew everybody on the scene and behind it. But I noticed what seemed a peculiar proclivity for someone so clearly a Grand Fromage. It was rather like discovering a kindergarten classmate ate crayons: People with cameras might be clicking away, and Bernard would maneuver to join not the photographers but the group being photographed.
For instance, I was shooting Mike Hawthorn and Maurice Trintignant on a Le Mans practice day. Seated on the pit wall the two were talking easily when the weight of the conversation changed. I started shooting with more purpose thinking these two serious faces would make a nice series. Then I became aware of a third, attention-shifting voice, a third head moving into my frame. Bernard was in my camera. The scene changed tone and I lost interest.
Over time, I noticed other instances and decided Bernard was the most photographed photographer in racing.
Monza 1958
I know it was a practice day because Enzo Ferrari was there. That weekend was Phil Hill's first drive for the Ferrari Formula 1 team — a day long in coming and heavy with drama. I took several shots with Phil looking bemused and Ferrari dramatically pointing this way and that. Then I was aware of a familiar cowboy-hatted figure slipping into the left edge of the frame, pretending an interest in the new acrylic scoop on the engine. Bernard…
Years later, when Photoshop appeared, a friend removed Bernard's presence. The photograph looked better but didn't feel right. Particularly after the summer of 2008, when first Bernard and then Phil died. I looked at the original picture and grieved for them and for my lesser existence without them. I decided Bernard deserved any place he had gained in any of my photos.