Still kicking yourself over the one that got away? Group therapy begins now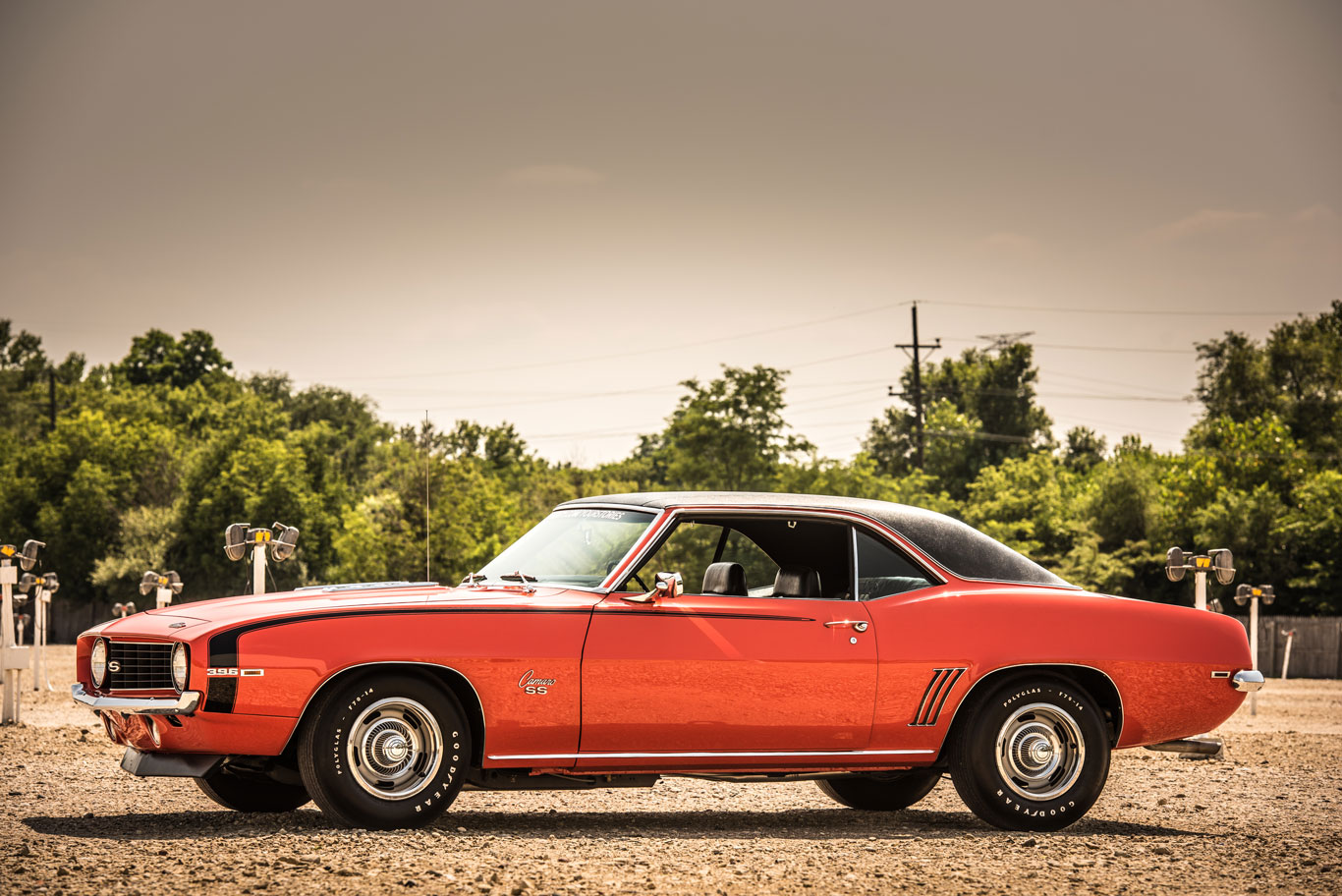 So many cars, so much regret. We were hit by a tidal wave of lament when we asked our Facebook community, "What's the one car you wish you'd bought when you had the chance?"
You posted photos and sad-faced emoticons and used lots and lots of exclamation points. Tyler Burgess warned, "Don't even start with me." Joe Rochira even posted a classified advertisement from 1969 showing a list of long-gone Chevelles. The question so touched a nerve, in fact, that many of you ignored the parameters and admitted to cars you actually owned at one time but wish you had never sold. All of which proves — once again — not only does misery love company, confession is good for the soul. You're welcome.
Matthew Abela got things started with a common theme: great car, great price, poor timing. In 2001, Matt had an opportunity to purchase a 1968 Plymouth GTX 400 … "white with a red stripe and red interior, automatic transmission, power windows, power steering, power brakes and remote trunk release" — geez, he certainly hung onto the details, didn't he? Asking price: $10,000. The GTX was a "former drag car, but it was solid and complete (parts like the A/C were in boxes) and not hacked (no roll cage and not tubbed)… I had just gone through a divorce, and $10K might as well have been a million. I remember it like it was yesterday and kick myself every day for not borrowing the cash."
Chad Miller was also strapped for cash when he lost out on a 1968 Dodge Charger with a 383 engine. The car's owner had babied it, and when she passed away, "Her son wanted nothing to do with it. It still had the original bubble-wrap plastic on the seats." Ouch.
Kenneth Smith missed an opportunity to purchase his uncle's 1968 Shelby GT500 KR for $2,800 in the late 1970s, but up-front cash wasn't the problem — high insurance premiums for a mid-20s driver killed that deal. Double ouch.
Papa Nedz still beats himself up over the Split-Window 1963 Chevrolet Corvette that he passed on in 1974, the same year he began a 36-year career as an Auto Tech instructor. Papa chose a 1969 'Vette with a 427/400 engine instead, which is a pretty good consolation prize. "But I kick myself to this day for not buying the '63."
Paul Mitchell's woulda-coulda-shoulda moment came in 2005, when he "had the opportunity to buy an absolutely perfect 1991 Peugeot 505 Turbo Wagon. It was serviced at a former Peugeot dealer, by Peugeot specialists, and traded for a Saab at that very same dealership. It was a one-owner car and had only 55,000 miles. The asking price was only $3,000. I stupidly passed and bought a 1992 Volvo 740 Turbo wagon on the basis it would have been more reliable (it wasn't) and parts would be easier to get (they weren't). So I could have had an awesome collector-quality Peugeot that would have been cheaper and easier to maintain, and very likely more reliable, but ended up paying more for a car that turned out to basically be a lemon. I kick myself daily for this enormous lapse in judgment. The Volvo is long gone; meanwhile I'm certain I'd still have the Peugeot."
Joe Winwood is traumatized by not one but numerous cars that got away, including several C2 Corvettes, a 1969 Chevrolet Camaro and a 1971 Plymouth Barracuda Gran Coupe. "Instead I bought a new '74 Chevelle," he wrote. "Meh."
Bill Smoot also has a seemingly endless list of near misses: "1970 Plymouth Duster 340 four-speed, 1966 Dart wagon with a hi-po 273 four-barrel four-speed, 1968 Barracuda convertible … I can do this all day."
Mark Mullis' brother jumped aboard the Ford Mustang bandwagon and bought a new one in 1965, but Mark will never forget what he saw behind the dealership. "There were four or five AC Cobras sitting there. Not sure how much they were, but they were brand new and very cool. Wish I would have bought them all."
No doubt Mark would have sold at least a couple of those Cobras by now. Jeff Caudle certainly would have. He missed out on a 1974 Jaguar V-12 E-Type — white with red interior — and it still haunts him. The dentist who owned it "could never get it to run right and wanted to get rid of it," Jeff wrote. Then he admitted, "I probably wouldn't still have it, but it would have been fun."
Greg Faust's biggest classic car regret was not being able to come up with enough cash to purchase a 1965 Chevelle that he saw in Central Point, Oregon, "back around 1988. It was once owned by actor Dan Blocker from the TV show 'Bonanza.' I believe it's in a museum in Florida now. A very rare Chevelle!" Greg's post caught the eye of Daniel Hale, who remembered Blocker's car: "Chevelle SS396 No. 1 … the first one made." Doug Caldwell joined in the conversation, writing that he thinks the car now resides at Muscle Car City in Punta Gorda, Florida. We're not sure if that's the case, but Greg might be on his way to Florida at this very moment.
Some of you aren't just remorseful about the one that got away, you're trying to ease the pain by finding a similar car. When Dan Trevino was living in Mexico, he decided not to purchase a 1966 Valiant Acapulco convertible (Plymouth Valiant Signet in U.S.). "Slant-6, four on the floor, factory paint and interior… To this day I can't find one in decent shape or for a fair price." The search continues.
"Significant others" have shot down plenty of potential car purchases, as many of you were all-too happy to vent about.
"In the early '70s, a fellow employee wanted to get rid of his '57 Thunderbird," Eugene Wegener wrote. "He said I could have it for $1,100. There was a problem with the electrical system, but it ran OK. My wife said, 'We don't need another car,' and we didn't buy it."
In 1967, Richard Zahnter passed on a 1965 Shelby Cobra 289 "because my girlfriend at the time was tired of riding in my '57 'Vette. I don't have the 'Vette or the girlfriend today. Oh well."
Don Curran still thinks about the 1979 Pontiac Bandit Trans Am that he was "persuaded" not to buy 20 years ago. "My girlfriend at the time said she would leave me if I got it," he wrote. "I wish now that I would have gotten the car and let her go."
In 1990, Andrew Wade could have traded in his 1988 Subaru DL on a 1974 Porsche 911 Carrera RS 2.7. "I owed about $8,000 on the Subaru and he was asking $12,000 for the Porsche. I drove off in the Subaru. Somehow I think I lost." Somehow we think you're correct.
Keith Seufert still regrets not buying a 1970 Pontiac GTO Judge in 1993. He had half the money, but his father refused to put up the other half, because "he thought I would kill myself." Charles Bird wholeheartedly agreed with Keith's dear ol' dad. "A buddy of mine had a '70 Judge. He almost killed me and two other friends one night… We hit the end of a bridge going 113 mph."
In the midst of all this regret about lost love, Charles chose to put a positive spin on the entire issue and be thankful for the cars that were actually parked in his driveway at one time or another. "Just saying … in my lifetime I've owned a two-door 1956 Chevy Bel Air, 1966 Pontiac LeMans, 1967 Cutlass convertible, 1960 MG Midget and 1971 Buick Skylark Custom convertible. Geez."
Yes, it could be worse. Take Andrew Karayanis, for example. He's still upset that he passed on a 1989 Yugo. "To this day I regret it!" That's a joke, right? Andrew?