eBay Find of the Week: Time-warp 1978 VW Scirocco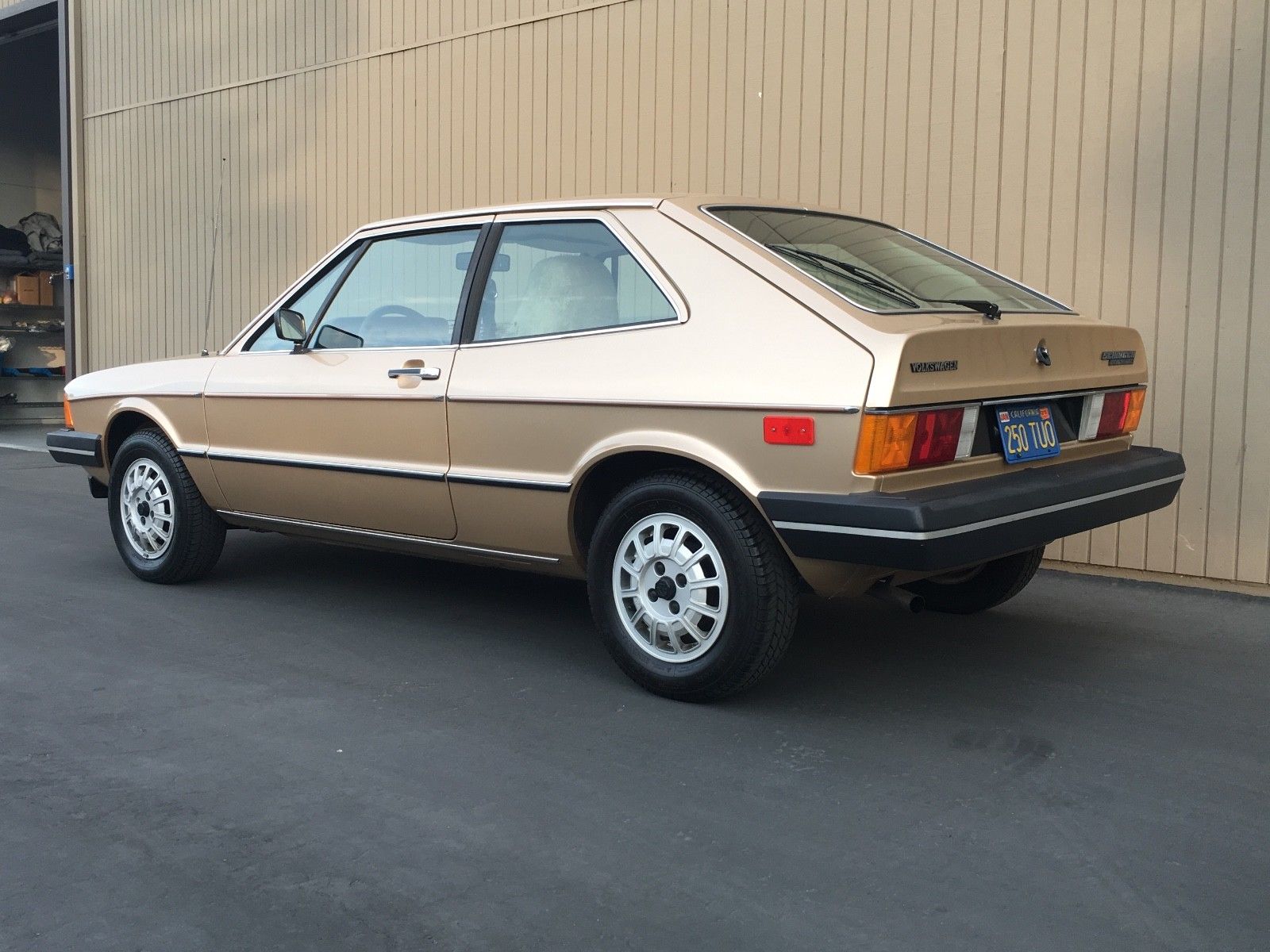 The Scirocco was the spiritual successor to Volkswagen's Karmann Ghia, which were both stylish and slightly less practical alternatives to their Rabbit or Beetle siblings. The first-generation model launched in the United States as a 1975 model and lasted through 1981.
As with the Ghia, the Scirocco bears some Italian design flair. VW worked with Italian designer Giorgetto Giugiaro, who also designed the Rabbit (Golf) on which it was based. The clean wedge design still looks fresh.
VW traditionalists may have cried foul at the move to liquid cooling and front-wheel-drive, but there is no denying the increased interior space efficiency this layout allowed. Performance was solid by mid-'70s standards and certainly improved upon the Ghia. From today's perspective, at least the 71-horsepower 1.5-liter four-cylinder didn't have much weight to pull around. And 1978 was the final year for the four-speed manual, replaced by a five-speed in 1979. VW certainly didn't move to modern specifications without serious deliberation.
This week's eBay listing represents that Holy Grail of a rust-free and low-mile classic. It is claimed to have fewer than 28,000 original miles, all accrued with one apparently fanatical owner since new. There are zero modifications from stock. The owner claims that even the front seats have been covered with sheepskin since new. This is a visual time-warp to a 1978 VW showroom.
Sciroccos are not nearly as common as early Rabbits, which themselves aren't easy to find anymore. Clean examples rarely surface. Between rust, use, and abuse, these once-common models only appear on occasion, and good examples seem to ignore any price guidance. At the time of this writing, bidding eclipsed $15,000 (with reserve already met), truly a testament to the car's rarity and condition.