Road-tripping 1926 Ford Model T featured on new Discovery show
The Silver Streak just keeps rolling along. The 1926 Ford Model T Touring car, which earned plenty of notoriety in the 1930s and '40s as the mode of transportation for a group of road-tripping young women known as the "Gypsy Co-eds," will soon be featured on a new television show. It was previously the subject of a book, as well.
The Silver Streak is one of a handful of cars appearing on the premiere episode of Sticker Shock, scheduled for Monday, April 30, at 10 p.m. (Eastern) on Discovery. The news was announced by Variety, which shared a preview of the show.
John Butte, the Silver Streak's owner and author of the book Darlene's Silver Streak and the Bradford Model T Girls, says the car's appearance on the show "reinforces my belief that it is a wonderful, heartwarming story."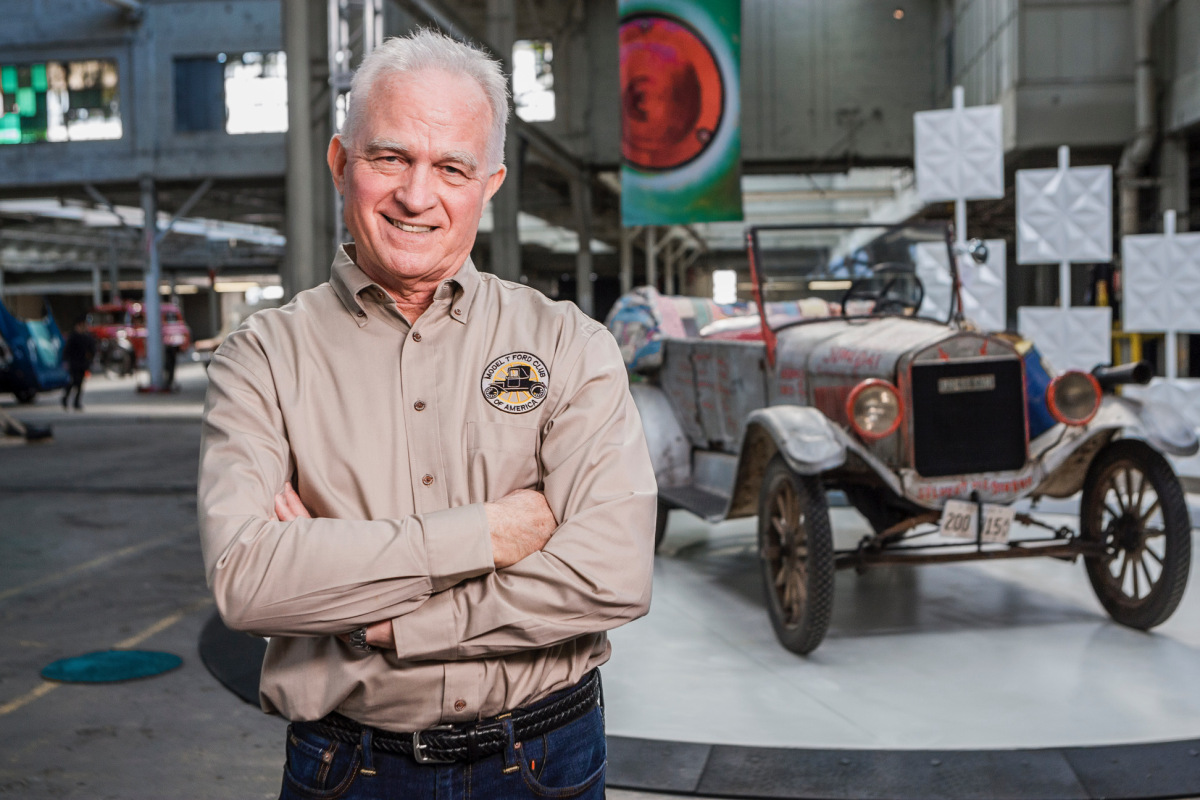 Discovery's new show will attempt to answer the question "What's my car worth?" by taking into account each automobile's story and historical significance, in addition to its condition. Hosted by Dennis Pittsenbarger, a team of appraisers—Randy Carlson, Addison Brown, Nick Smith, and Todd Wertman—will investigate the history of a number of cars each episode and will offer their opinion of the vehicles' values.
The Silver Streak has a lot of history to consider. For eight summers, as many as six female passengers—along with their luggage, camping gear, and supplies—shoe-horned themselves into the car and took an extended road trip. The women traveled 71,500 miles between 1934–42 without the benefit of air conditioning, radio, cruise control, or elbow room, and they did it at a time when "unaccompanied" travel by a group of co-eds was extremely rare. With a maximum speed of 45 mph, the Silver Streak visited 44 states and two foreign countries during that time.
The trips were organized by a spirited young hairdresser from Bradford, Illinois, named Darlene Dorgan. Author John Butte's mother, Regina (Fennell) Butte, was one of six women who traveled in the T to the New York World's Fair in the summer of 1939. And his aunt, Eleanor Butte, was on the 1936 and '37 trips. The women became acquainted with Henry Ford and visited him several times; for years he exchanged letters with Darlene Dorgan and her younger sisters, Verna and Margie.
Discovery brought 72 cars and owners to California while shooting 13 episodes of Sticker Shock. The show's regular time slot will be Wednesdays at 10 p.m. (Eastern).