Bribery, automotive misfits and the Concours d'LeMons 2016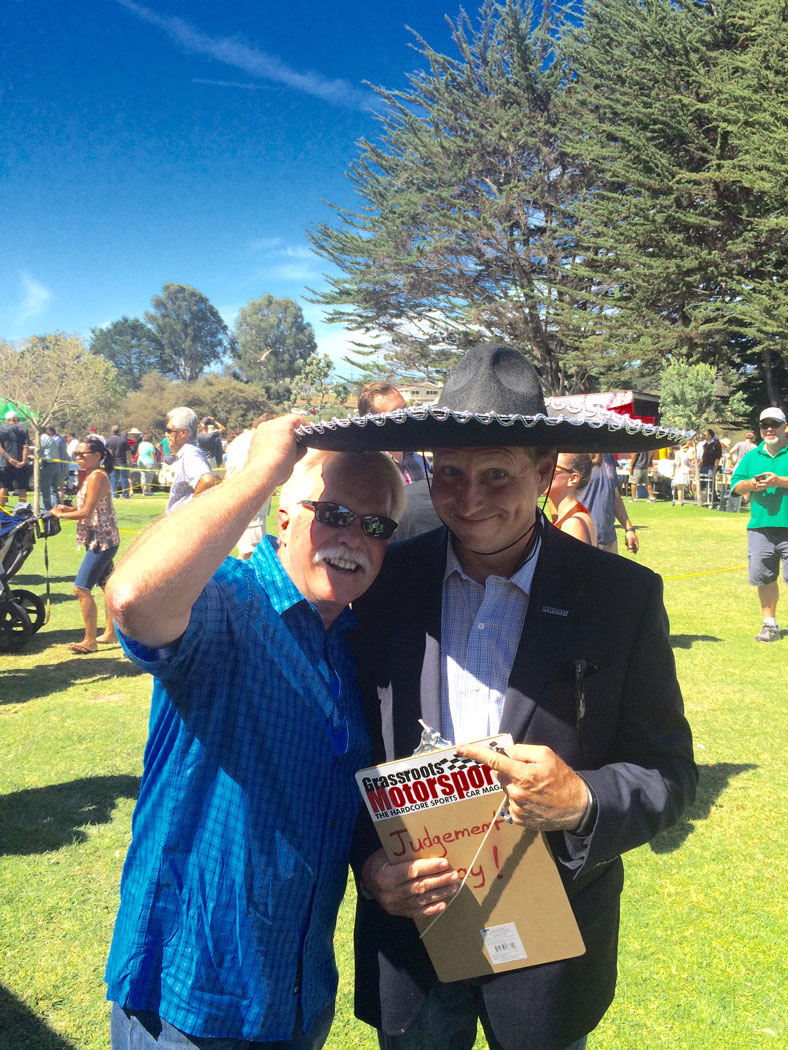 Are you looking for a car show that "celebrates the oddball, mundane, and truly awful of the automotive world?" Do you like judges who can be bribed with a PBR and hot dog? Above all, do you think that some car events just take themselves a little too seriously these days?
If you, the discerning and now-jaded car enthusiast, answered 'yes' to the above then have we got some fun for you – the 2016 Concours D'LeMons season begins at Road Atlanta on April 24th! Over the past few years, these events have become "must attend" at several established automotive celebrations around the country.
You might be wondering what spongy brains conceived this series of great experiences? You can thank a couple of folks: Notably, hot-rod show promoter Alan Galbraith, and Jay Lamm, an industry icon who was busy running the 24 Hours of LeMons series he created – a celebration of crap-tacular $500-ish cars tearing around a race track near you.
This season, you can get your ridiculous car show jollies at three different events, spread out nicely across East, South, and West. Beginning with the aforementioned Mitty event at Road Atlanta and followed by the Concours of America in Plymouth, Michigan on July 30th, the series' crown cubic zirconia takes place on August 20th in Seaside, CA. Not coincidentally, it's the day before the nearby Pebble Beach Concours. It is the entire week's yin to Pebble's yang, the Lada to its Bugatti. But it still attracts car crazy celebrities like Wayne Carini, Jay Leno and others wandering the cars like everybody else – smiling, laughing, and marveling at the "other stuff" that is a fascinating, creative alternative to the traditional.
But what is the Concours d'LeMons really? It's not just a bunch of rusty cars, saved from the crusher and paraded about. No, special thinking is required to enter the Concours. Your entry must be smile inducing, and has to jog the collective subconscious into saying, "wait. I haven't seen one of those in FOREVER." Some of the cars are stock, as though stolen from grandma's driveway in the dark of night, others are clearly built for a higher purpose with a nod to a lifetime's worth of patina.
I have enjoyed the personal pleasure of judging (officially, mind you) at the past two California Concours d'LeMons. A truly fascinating way of seeing the show, and an honor considering my only qualifications are that: First, I'm a car guy and second, can unfortunately find something lovable about every car. The juding process begins simply enough – a clipboard in one arm, a large, fake yellow flower on my lapel denoting my elevated rank on the field (ahem) and we are off.
The classes themselves betray the day's greatness. My favorites? Well, the "Rust Belt American Junk" classes are so large that they are broken down (pun intended) into three groups: Ford, GM and other. Think Cadillacs, Buicks and trucks with flamingoes and palm trees in the beds. Quality is job one. How about "Soul Sucking Japanese Appliance" or "Rueful Brittania?" There are some fabulous choices in both. No marque is safe, even "Swedish Meatballs" and "Kommunist Kars" with the requisite Lada and Yugo in attendance.
Fortunately, bribing judges is not only tolerated – it's encouraged. An entrant with a fantastic Baja-converted '64 Ford Galaxie presented a giant sombrero and PBR right away, scoring huge points. There are backyard BBQ grilles with hot dogs and hamburgers, and yes, more beer (happily though, the beer isn't on the grille). The sun shines brightly and after a few beers, errr cars, the most enjoyable part of the event develops organically: Talking to the entrants themselves.
It is during this time that such deep questions as, "What the hell were you thinking?" or "You really drove that here under its own power?" are asked. It's also around this time that the outfits begin to stand out. Think vintage patterned suits matching '70s Oldsmobile interiors, and you're getting it. Everywhere you look, there's something fun to see or someone interesting to meet.
Visit a Concours D'LeMons this year if you have the opportunity. Embrace the counterculture, buy a t-shirt and fall in love with these misfits of the automobile kingdom all over again.