11 car and truck models born as trim levels
Naming a car can be difficult. Often manufacturers that market their cars in different countries— in different languages—choose to go with something alphanumeric. Some argue that strengthens their core brand name, others say it's lazy and uninspired—that's me, I'm "others." Some car names come from lengthy creative brainstorm sessions, surveys, or focus group clinics, while others are just blatantly recycled, even when they make no sense at all. Another option is to promote the name of a trim level to that of a full-blown model, as is the case in the following 11 examples.
Chevrolet Silverado/GMC Sierra
We're grouping these together because we all know they're the same truck behind the badge. Back before GM thought its full-size pickups were worthy of a name, they were just labeled 1500, 2500, or 3500 to designate their place on the payload hierarchy. The Sierra emerged as a model name first, in 1988, with the Silverado following one generation later, in 1999.
Chevrolet Monza
First seen on the Chevrolet Corvair, Monza was an upscale trim level before it was used for the H-body compact that followed after the Vega. The Monza was supposed to revolutionize Chevrolet compacts with a Wankel engine, but Chevrolet realized they were inefficient and unreliable and put in a few V-8s instead. It was, in effect, a preemptive rotary swap and a glimpse into the future of thousands of RX-7s and RX-8s that are now LS-powered.
Ford Ranger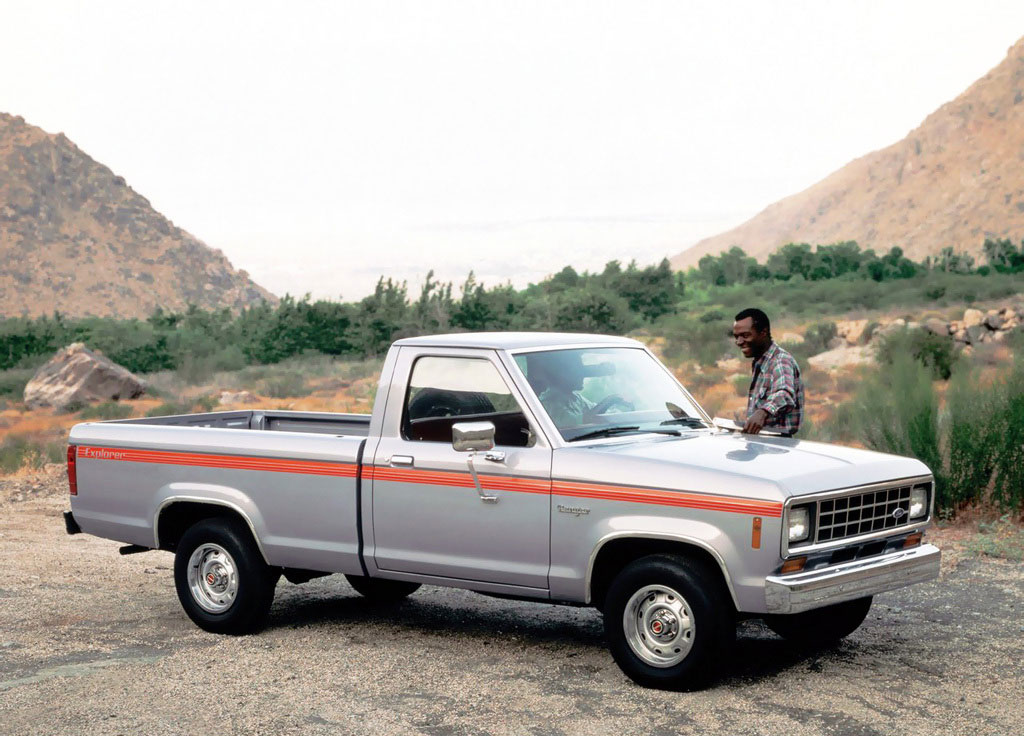 As far as trucks go, the Ranger was a trim level first. The recently reborn mid-size pickup and former compact pickup can trace its name to a mid-level trim of the Bronco and F-Series pickup. OK, it was also the base model in the Edsel lineup, but I think we can all agree to let the Edsel brand all but fade from our memory. Wait, scratch that—the 1960 Edsels were really cool, especially the Villager wagons.
Ford Explorer
Like Ranger, Explorer was used on F-Series pickups before it became the mid-size SUV that was in every neighborhood in the '90s.
Nissan GT-R
When the Nissan GT-R finally made it to America's shores, it was as a standalone super coupe, without any ties to the Skyline models sold in Japan. We got the Japanese-market Skyline coupes and sedans in the form of the Infiniti G-series and current Q-series.
Chevrolet Trailblazer
The Trailblazer replaced the mid-size four-door Blazer when it debuted for the 2002 model year on an all-new chassis with power from an all-new 4.2-liter Atlas inline-six engine. Prior to that, we saw the Trailblazer name as a trim of the Blazer in 1999 and as an interior option on S10 models as far back as the 1980s.
Chevrolet Tahoe
In 1995, the full-size Blazer became the Tahoe, a moniker first seen on higher-end S10 pickups and Blazers. Soon after, the mid-size Blazer lost the S10 prefix and the Tahoe added a four-door option.
Porsche Carrera GT
Before it was a mid-engine V-10 halo car for Porsche, Carrera GT was a trim level on the entry-level 924 and the 356 before that.
Subaru WRX
For 2015, the WRX dropped its Impreza prefix, even though it borrowed heavily on the Impreza and shared quite a bit of its sheet metal.
Pontiac GTO
An option package on the 1964 and 1965 LeMans, the GTO was made its own model for 1966. We admit that this one boils down to semantics, as it still shared a chassis and a majority of its body stampings with the LeMans, but GM gave the GTO its own model code in the VIN. Of course, by the time the 2004 GTO was launched, the LeMans and Tempest were long gone.
Chevrolet SS
Super Sport was first used on a 1957 Corvette, but the badge has been worn by everything from Cobalt to Silverado, with the most well-known SS models likely coming from muscle car era Chevelles and Camaros. While it was purely an aesthetic option package for years, it has come to represent the highest performance available for plenty of Chevrolet models. When the last of the rear-drive Holden Commodores made their way to U.S. shores, they were simply called SS, creating a bit of confusion. It didn't matter much, as buyers got a fantastic chassis and V-8 power with a manual option to make it one heck of a fun sleeper.