These 6 automotive zombies just won't die
From the 1930s through the 1960s, it was common for automakers to change cars every year, adding new grilles and often new body stampings like quarter panels and fenders. Certainly, the myriad incremental changes gave car buffs a treasure-trove of vents, body creases, and bumpers to memorize and obsess over. The trend of constant tweaking was less important but still present in truck design as well—although, by the late '60s, manufacturers began to make changes less frequently.
Today, car designs typically last six to eight years with a significant refresh somewhere in the middle, which manufacturers like to call a "mid-cycle enhancement." There are outliers, however—cars and trucks that go years without a major redesign, models that, seemingly, just won't die. We've chosen six of those automotive zombies to highlight.
Dodge Challenger
Introduced in early 2008 as a 2008 model, the return of the Challenger was lauded by Mopar fans and muscle car fans in general. Since its debut, the Challenger has seen several updates to its powertrain, and a total revamp of the interior came in 2015. Numerous trim levels and options packages have kept the brawny coupe fresh, and we can't forget the Hellcat and Demon variants that set the automotive community on fire with their absurd power levels.
Typically, sales slip downward as a model ages, but Challenger has bucked that trend with its constant updates and breaks its own sales records year after year. As much as we'd love to see Dodge field another sporty car, we don't blame them for keeping the Challenger's winning combination of power and comfort in production for as long as possible.
Nissan 370Z
Nissan's best 370Z sales year came in 2009, the year it was launched, when Nissan moved 13,000 of them in the U.S. After years of flagging sales with only minor updates, Nissan only managed to sell 3500 370Zs in 2018. News of the convertible bowing out for 2020 left some with questions about the future of the Z-car, but its successor, supposedly named 400Z, looks to be on the horizon. Z-car fans should have another chance to buy an all-new, six-cylinder two-seater in the not-too-distant future.
Nissan GT-R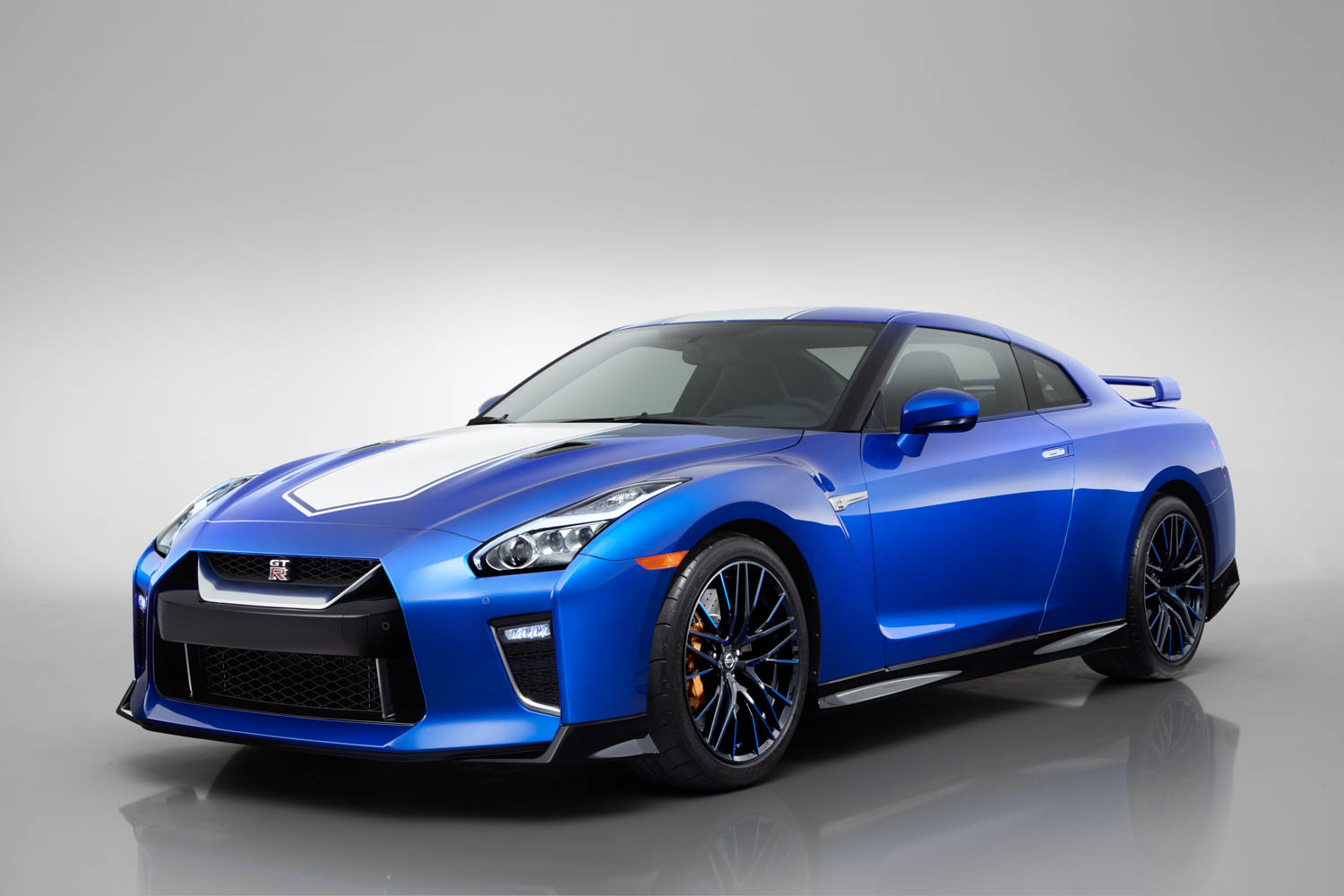 When the all-wheel-drive R35 GT-R landed on American shores, auto journalists and enthusiasts couldn't get enough of it. Reviewers were head-over-heels for the supercar performance delivered by the twin-turbo beast as its high-tech drivetrain seemed to ignore the laws of physics and destroy lap times despite its massive size. A performance bargain when it launched in 2009 at $78,000 and packed 480 horsepower, its price has crept up and up, starting at $113,000 for the 565-horsepower 2020 base model and going to $210,740 for the 600-horsepower GT-R Nismo.
Over the course of its production, the R35 GT-R has had performance upgrades and a facelift, but it's also seen a whole lot of competition come its way. The Nismo model, in particular, has held up well against the best the world has to offer, but its sales have dropped off nonetheless, with fewer than 700 sold in each of the last two years. Nissan's last GT-R concept is more an homage to its past then a look at its future, so we're not sure what to expect from the next GT-R, but Nissan has set the bar high for itself.
Nissan Frontier
OK, it seems like we're picking on Nissan at this point, but it wasn't our intention. Their lineup is just that old. It's not like we don't have good things to say about it.
The Nissan Frontier is arguably the best-looking midsize pickup on the market and its 4.0-liter V-6 powerplant is solid. However, the interior leaves a lot to be desired, even in a class where the bar is pretty low. The Frontier is still very good at being a truck—and a tempting one at that, with its low starting MSRP. It managed to outsell Ford's hot new Ranger in the third quarter of 2019. It seems that a replacement is coming soon, and we won't know if the next-gen Frontier will deliver the same value.
Dodge Journey
We almost forgot this was still in production. Dodge's five-/seven-seat crossover debuted for the 2009 model year with clean and uncluttered styling just in time for the automotive market to fall on its face thanks to the recession caused by the housing crisis. As the market recovered, so too did sales of the Journey, with rising sales each year from 2011 to 2015. Despite soldiering on with an ancient four-speed automatic in base, four-cylinder trim, sales are still strong and the Journey makes for a value proposition among midsize crossovers.
Toyota Tundra
When the 2007 Tundra launched, it marked the company's first real full-size pickup after the false starts of the T100 and first-gen Tundra. The bulky truck had some teething issues at first, but proved to be a solid competitor to the F-150, Ram, Silverado, and Sierra. Then the F-150, Ram, Silverado, and Sierra all got redesigns, and refreshes, and then another redesign. Now all of the Big Three are two generations ahead of Toyota and what was once competitive in 2007 is merely adequate. Its yearly sales peaked in 2007 and stumbled along with the rest of the inventory during the recession, but have been steady and respectable at around 100,000 for the last seven years.
Which models have stuck around longer than you expected, and which deserve reanimation? Let us know below.