The $50,000 question: Mustang GT fastback or 5 different fun flavors?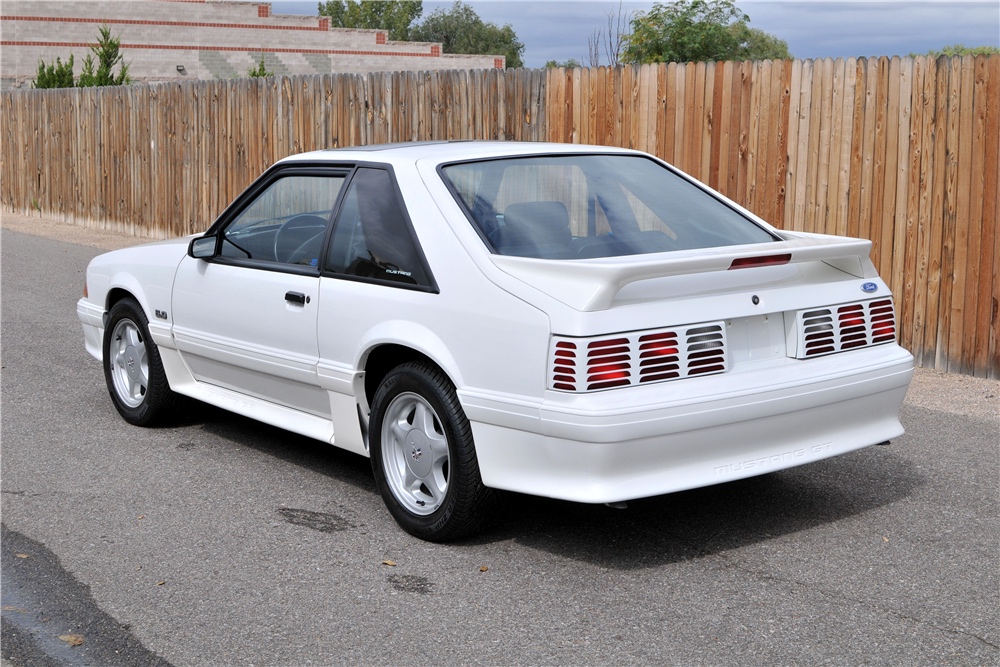 There is no "best" way to collect cars. And while we're reticent to state any form of collecting is wrong, the backbone for of our love for cars is the experience behind the wheel. Because of that desire to drive, we're curious if it wouldn't be better to buy a whole stable of less expensive, yet still collectible, cars rather than one single more expensive driver. We did this twice before with our $30,000 garage, and our $40,000 garage.
This time around we're asking if our theoretical $50,000 bank account be better depleted buying a decent Bullitt-style Mustang GT fastback, or a stable full of five wildly different driving experiences? Stick around to hear our argument, and feel free to chime in with your thoughts and how you'd spend your imaginary money below.
We've determined the buying price for that aforementioned average 1968 Ford Mustang big-block fastback would be $53,000, and rounded down to $50,000 from there to give us a good comparison starting point. There are many reasons to buy a classic pony car, not chief among them being the association with the so-called King of Cool. But the question here is whether your value-per-dollar might improve with five less expensive models? We think so.
Based on average #3-condition values for the following cars, we've assembled an interesting and engaging group of cars that would be a hit at most car shows, offer entry into larger groups of enthusiasts, and gain access to more driving events. With two sports cars, a couple four-seat cruisers, and a vintage pick-em-up truck, this collection has something for everyone:
1991 Lotus Elan M100: $14,800
1986 Porsche 944 Turbo: $13,300
1989 Toyota MR2: $8200
1993 Ford Mustang GT: $7400
1975 Ford F-150 ½ Ton: $5500
Total: $49,200
We came in just a little bit under our (totally made-up) $50,000 budget cap, and with a little waiting for the right deal, you could even get this group of cars for a smidge less.
So why this particular quintet?
1991 Lotus Elan M100
Lotus revived the Elan name in the 1990s for a—*gasp*—front-wheel-drive, Isuzu-powered joint sports car. By all accounts, that combination should have made for a truly terrible car, but this is still a proper Lotus. Contemporary reviews chided the Elan for handling character "too flat, grippy, and predictable to be any fun," which seems less convincing today. This little roadster has more style than a comparable Miata, and it has the added benefit of relative rarity.
GM-era Lotus hasn't earned much love from enthusiast collectors, and values have stayed mostly flat for the last few years. This is, however, a relatively easy Lotus to work on, and an fun car to drive. The M100 Elan is easily the best handling front-drive car of its time, and it holds its own against much more modern machinery. If you're looking for unique experiences, it's hard to beat the Elan for the money.
1986 Porsche 944 Turbo
The time of the 944 is upon us. This has always been a very capable chassis, providing a more neutral and predictable driving experience than a contemporary 911 would. There is an old Porsche anecdote which alleges the 944 was the ride of choice for Porsche engineers in its day, while the 911 was the favored model of marketers. If you want to get out and drive, the 944's driver seat is a really good place to have at it.
With recent high-profile auction sales in the stratosphere, collectors are starting to sit up and pay attention to this once-derided Porsche. As Porsche's air-cooled 911 values continue to rise, the 944 has been a way for an everyman to get behind the Stuttgart badge, and demand has increased value over the last five years. Maintenance isn't nearly as bad as some say. Look for recent timing belt, water pump, and clutch replacement. If those have been done, you're in for a carefree driving experience.
1989 Toyota MR2
One of the best driving experiences that Toyota has ever turned out of their factories is the first-generation Midship Runabout 2-wheel drive. It's quick and responsive to your inputs, and even with short horsepower figures it can steer with the throttle if requested. It's light and nimble, but the weight balance toward the rear can contribute to surprise oversteer if pushed too hard. The MR2 is a knife-edge kind of car that rewards a better-than-average driver. And the interior is so '80s-chic that you'll feel like you're driving inside a Huey Lewis music video.
The AW11-generation MR2, like many of its late-1980s Toyota stablemates, has been expanding in value recently. It is difficult to find one in good shape, but when you do it's a no-brainer to buy right now, as scarcity drives value. You want the later '87-'90 model with a red-top 4A-GE engine for a little more power. Rust is the major killer here, so check underneath the car and under carpets during your test drive. Clutches are a pain to change, but they last quite a while, so check for a recent service on that as well.
1993 Ford Mustang GT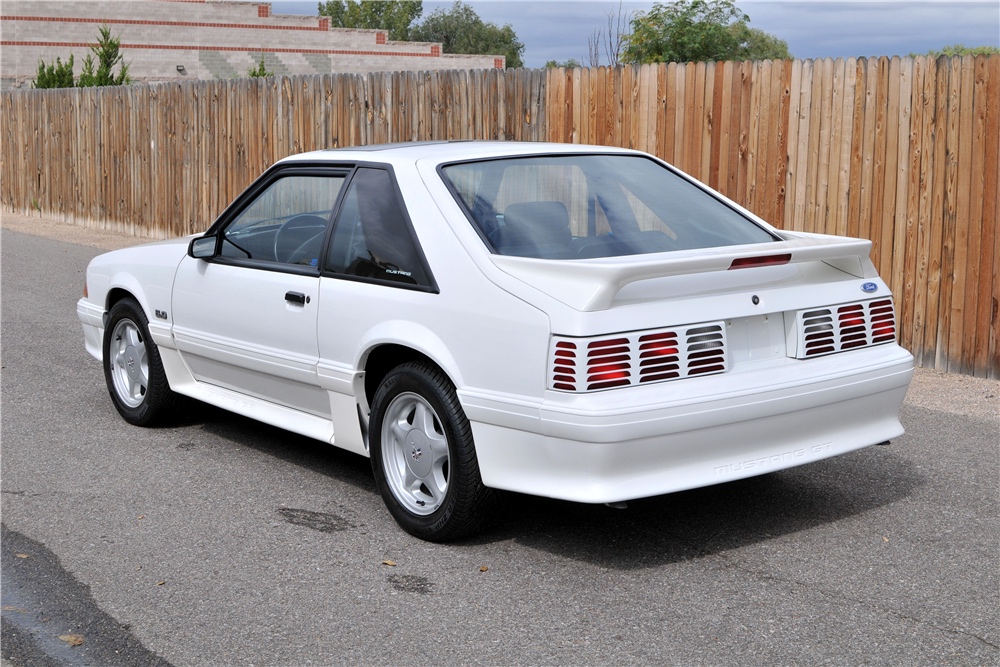 Someone who wants a 1968 Mustang GT is likely a dyed-in-the-wool Ford Mustang fan. Scratching that 'Stang itch with a Fox-body car is a tried and true way to maintain your muscle car street cred. It still has the V-8 under the hood, and the classic Mustang proportions. It's a big and lumbering driving experience with perhaps not the best handling or steering feel, but it encourages the driver to act a hooligan. You'll want to shoot away from traffic lights and do the occasional burnout or empty parking lot donut. The 5.0-liter Mustang GT is just raw and pure fun.
Values on Fox-body Mustangs have been climbing slightly over the last handful of years, and will likely continue to do so. Like the MR2, scarcity of a quality example will drive valuation. Many of these Mustangs were driven like normal cars, and have racked up hundreds of thousands of miles and maintenance was deferred. Find a nice example and you'll be one of a small club.
1975 Ford F-150 ½ Ton
Most of the joy of owning an old car is in the classic style. It doesn't get much more stylish than a mid-1970s pick up. These trucks are the right size for most truck buyers needs, and can serve many workaday functions in the process. While not nearly as cushy and comfortable as the behemoths they sell as new trucks today, they're still quite capable. You'll get looks and thumbs up, likely on the same order of magnitude that a much more expensive '68 Mustang might.
While values of this era of F-150 have remained relatively flat over the last three years, there was a short period prior which saw them double in value. It doesn't seem likely that these will increase appreciably in the short term, but you can accomplish much of your to-do list with a pickup and still not lose money on the purchase in the long term.
The Collection
So there you have a five-car collection which can be bought for about as much as a decent big-block muscle Mustang. Which would you rather have, the single 'Stang with a Bullitt look, or a full stable of cool collector cars? We attempted to pick a handful of cars that could be on their way up in value, and this fictional collection serves up five extremely different driving experiences. And variety is the spice of life.