12 cars that look like animals
Inspiration comes in many forms. Unfortunately for car designers, the public imagination may land on an association with no artistic contemplation whatsoever. So much for hours of poring over elegant, dolphin-inspired curves on clay models; when it hits the public eye: it looks like a ninja turtle! Guess which association sticks.
Here's a list of 11 cars and the animals—aquatic, reptilian, and other—that we first thought of when we saw them. From the posh to the preposterous, check out these cars' lookalikes that (most) of their PR teams never intended.
Far be it from us to compare this rare Ferrari to just any shark. This Sergio sports a grill reminiscent of the whale shark's sleek snout, framed by tiny squinted eyes that reinforce its resemblance to the school-bus-sized ocean cruiser.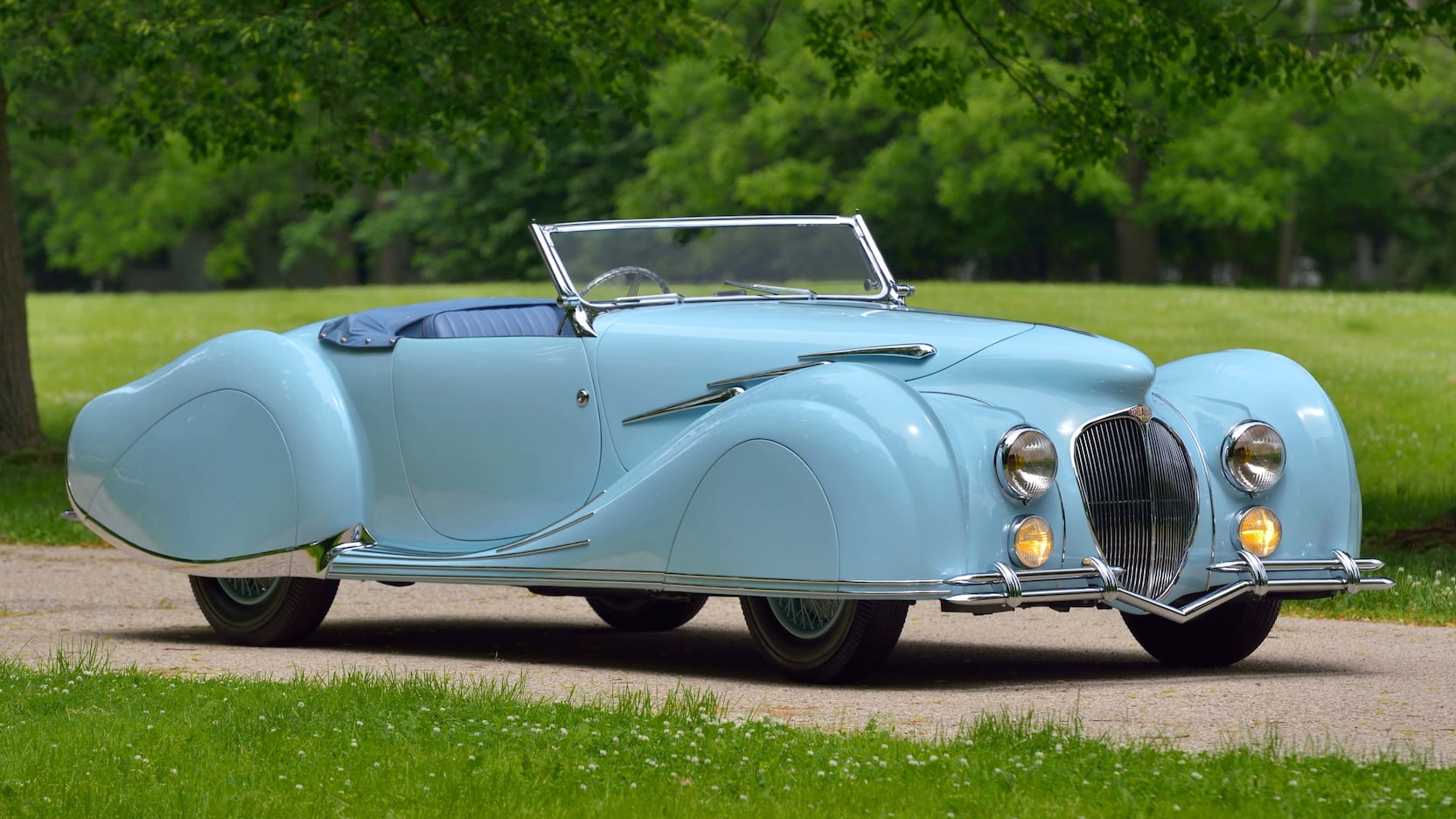 This outspoken design is one of seven Delahaye Narvals, and so, originally, drew inspiration from a narwhal or beluga whale—but those perfectly round headlights and protruding snout couldn't help but remind us of a blobfish.
We'd love to say that newest Supra is a familiar face. And it is—if you've recently been eating Froot Loops. Say hello to Toucan Sam's automotive double.
You can't accuse us of going off into the gravel on this one: Nissan acknowledges that the cube's front fascia evokes an "incognito canine." Translation—it looks like a bulldog in sunglasses.
No one's accusing the 911 964 of harboring amphibious aspirations—but at even on its happiest days at the driest of tracks, this g-bodied 911 kinda looks like a frog. Ribbit.
Sadly, the chance has passed to nab this blue-on-blue 1979 Saab 900 Turbo (with some seriously cool wheels) from Bring a Trailer. As you gaze and (perhaps) wistfully sigh, try your best not to think of a duck.
We think we've found Teenage Mutant Ninja Turtle Raph's automotive counterpart. Wide-set headlights and two-toned fenders mimic this character's red-bandanna-clad visage.
It has fins, whiskers, and even a marine shade of green. Other worthy contenders for the catfish epithet included Aston Martins and the 2002 Camaro, but the title truly belongs to this 1963 Daimler SP 250.
Love it, hate it, don't think lobster. The bizarre-for-1999 front fascia and exposed struts didn't exactly speak the same design language as 1999 safety standards—hence the bumpers on stalks with embedded bulbs. Probably weren't technically meant as antennae… but hey, you can't unsee it.
Whether you dig it or wish you could dig a hole for each and every one, you probably don't set your calendar by the PT Cruiser. How about its groundhog look-alike?
The round headlights and slightly beaked nose might make this Packard Hawk slightly akin to a tortoise, but the resemblance is purely aesthetic. The supercharged V-8 takes this from herbivore to predator.
When was the last time you saw a car with chrome eyebrows? The taut lines of this Dodge Custom Royal, plus its fins and that menacing expression, make this car look like an angry wasp—though this semi-hemi won't be going airborne any time soon.