Leland's Legacy: A Century of Lincoln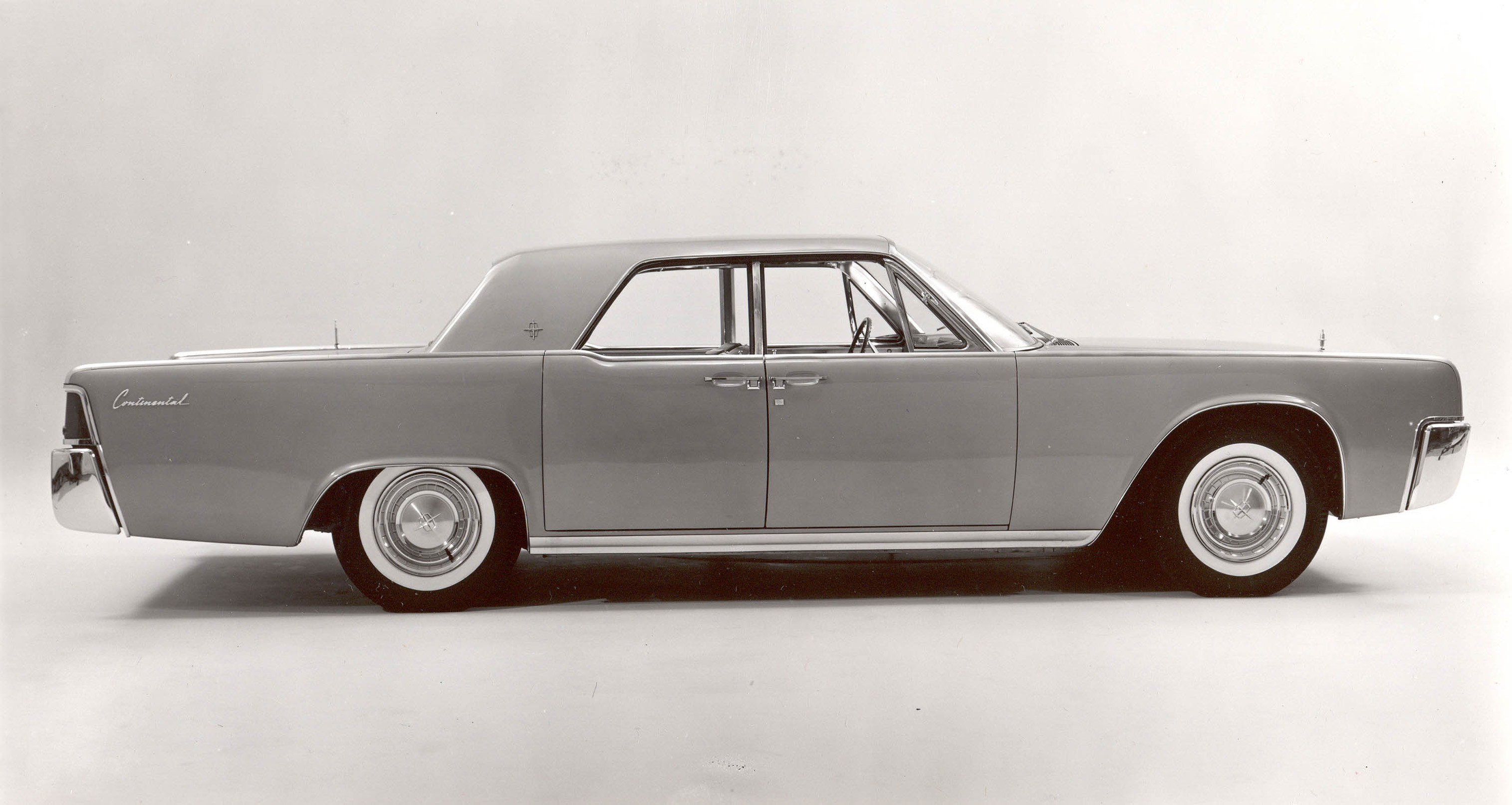 Henry Leland was a patriot, precision craftsman, and the sole individual in automotive history with two enduring nameplates to his credit: Cadillac and Lincoln. With the second of those American icons celebrating its centennial, this is the ideal moment to recognize Lincoln's heritage.
Leland created Cadillac in August 1902 atop the remains of the Henry Ford Company, the Dearborn-based auto pioneer's second failure to launch a lasting enterprise. While Ford respected Leland's manufacturing abilities, he was displeased with his rival's business gambit. Years later, Ford seized the opportunity to repay Leland's slight.
Cadillac's early success as an innovator and quality car producer caught the eye of General Motors executives, who purchased Leland's enterprise in 1909, recasting it as the thriving conglomerate's luxury division. Leland stayed on to head Cadillac until 1917, when he left in a dispute with GM's founder and president, William Durant.
In the heat of World War I, the patriotic Leland urged GM to build Liberty aircraft engines. When the pacifist Durant denied that suggestion, Leland grabbed the $10 million government contract, formed the Lincoln Motor Company, and began building potent Liberty SOHC V-12s in 1917. Production of Lincoln Model L automobiles began in a corner of the sprawling plant that August. By January of 1919, Lincoln had delivered 6,500 engines under government contract for widespread use and a few large automobiles.
After the war, the luxury car market proved challenging for the aging Detroit scion, resulting in Lincoln's bankruptcy. At the 1922 receiver's sale, the only bid came from the Ford Motor Company—$8 million for assets appraised at $16 million. Henry Ford had his revenge, and Leland was forced to settle to repay his investors.
Negotiations between the two Henrys and their two sons (Wilfred Leland and Edsel Ford) were pleasant at the surface level. The Lelands would continue to run Lincoln while Ford personnel learned the ropes. That arrangement, however, was short lived; only a few weeks after the takeover, both Lelands had left the building.
Truth be known, Henry Ford had no interest in building luxury cars, especially during his Model T's heyday. His son, Edsel, on the other hand, had more patrician tastes and recognized the true potential of Ford's new luxury brand. More body styles and custom coachwork were added and, by 1923, Lincoln was profitable. Ten years later, the styling studio fostered by Edsel was Lincoln's answer to GM strides in car design.
The streamlined Lincoln V-12 Zephyr, sold as a separate carline from 1936–40, increased the division's total sales by a factor of nine. Bidding goodbye to boxy design, Edsel had stylists create the first Continental by sectioning the Zephyr's side profile, removing the running boards, incorporating the spare in the deck lid, and rounding off all corners. Though only 5,322 cars were built over seven model years, the Continental is historically significant as the industry's first personal luxury car, ably blending European design cues with classic American heritage.
After World War II, Lincoln and Mercury were joined as a single Ford Motor Company sales division. The Continental was finally resuscitated in 1956. The brilliant Continental Mark II coupe, with a price of $10,000 that was comparable to a Rolls-Royce of the day, was exclusive enough to warrant its own sales division.
The hand-built Mark II, in which Ford allegedly lost $1,000 per car, was supplanted by a much cheaper, mass-produced Mark III for 1958. The ill-fated Edsel brand was also added to the Lincoln-Mercury fold that year. One year later, the venerable Town Car nameplate was coined for limited Continental use.
Downsizing arrived in 1961 with the tastefully styled, suicide-rear-door-equipped Lincoln Continental, also available as a four-door convertible. The Mark III badge was recycled in 1968 on a two-door coupe with Continental (but no Lincoln) identification over Ford Thunderbird underpinnings. With an occasional numeral added to the nameplate, the Mark series lasted 30 years through the 1998 Mark VIII.
In the 1970s, Lincolns began sharing more chassis and powertrain components with Ford and Mercury cars while retaining their longer wheelbases. Special packages with designer label colors and trim elements were the rage.
Responding to Cadillac's downsized Seville, the forgettable Lincoln Versailles came in 1977 with too many poorly hidden Mercury components. It did introduce two notable firsts to American cars: halogen headlamps and clear-coat paint.
Lincoln finally got serious about downsizing in 1980, also adding Ford's first fuel injection and overdrive automatic transmission gear ratios for improved efficiency. The Continental nameplate gradually faded toward the sunset, though it did persist until 2002. A notable Conti arriving in 1988 was Lincoln's first car lacking a V-8 engine and rear-wheel drive. The brand's sales topped 200,000 units in 1989 and '90, roughly twice today's yearly total.
Two desperate 1998 moves came in quest to renew prosperity. The first was folding the Lincoln-Mercury division into Ford's Premier Automotive Group, which contained foreign holdings Aston Martin, Jaguar, Land Rover, and Volvo. The second initiative was the first Lincoln truck, a Ford Expedition gussied up as a Navigator. PAG was destined to fail though; its foreign constituents did thrive once released from Ford ownership. Fortunately, the move to trucks proved not only successful but a genuine Lincoln life preserver. Subsequent SUVs and crossovers are the source of most of Lincoln's current profit.
One notable disaster was the 2002 Lincoln Blackwood pickup. Expecting 18,000 sales, the company sold only 3,356 units with a base price of $52,500 before abandoning the project at the end of the first model year. Blackwoods are highly collectible today, especially the 50 Neiman Marcus editions with an original list price of $58,800.
With Mercury's demise in 2012, Ford rechristened its premier division the Lincoln Motor Company, inadvertently paying homage to founder Henry Leland. The brand's invasion of the Chinese market proved successful, and U.S. sales have climbed the last five years, largely due to the success of the MKC, a rebadged Ford Escape. The current Lincoln lineup consists of four crossovers and two four-door sedans.
Lincoln seems content to leave the Audi/BMW/Lexus/Mercedes-Benz luxury car fight to Cadillac. Tapping its historical roots with a new Continental sedan introduced for 2017 makes sense. But to thrive, Lincoln must innovate with additional driver-assistance features and more distinctive designs.
Let's hope that today's crossover profits are reinvested in cars truly worthy of the Henry Leland-Edsel Ford legacy.