The 1996–2002 Dodge Viper GTS is hot, and getting hotter
When Chrysler burst forth from its K-Car days and introduced the Viper RT/10 for 1992, it was a shock to a market sadly short of sports cars, especially home-grown ones. The new roadster could rip the heart out of a Corvette and really just about anything other than a six-figure exotic, but it sold for well under exotic prices.
With a 400-horsepower Lamborghini-developed V-10, monster rear tires, and just 3300 pounds to push around, there's no denying that the performance was there. But any modicum of comfort wasn't. The cramped cabin got hot, albeit not as hot as the calf-searing door sills warmed by the side exhaust, and such frivolities as air conditioning, side windows, and external door handles were foreign to Viper owners.
Safety wasn't exactly top of mind, either, as there were no driver aids or airbags, and Vipers quickly earned a reputation for biting back at the limit. The Viper, then, was an extreme car for extreme folks. But since not all folks are extreme, the car matured considerably when the second generation debuted for 1996. (Check out our buyer's guide for more details.)
In addition to added practicality and comfort for the RT/10 roadster, Chrysler improved performance and introduced a gorgeous new coupe model called the GTS that caused almost as much of a stir as the original car. It's these second gen Viper GTS coupes that also have the strongest motorsports pedigree, and they are by far the best looking of the Viper family. This is why, although Viper values are up across the board, most of the attention in the market is on the 1996–2002 GTS.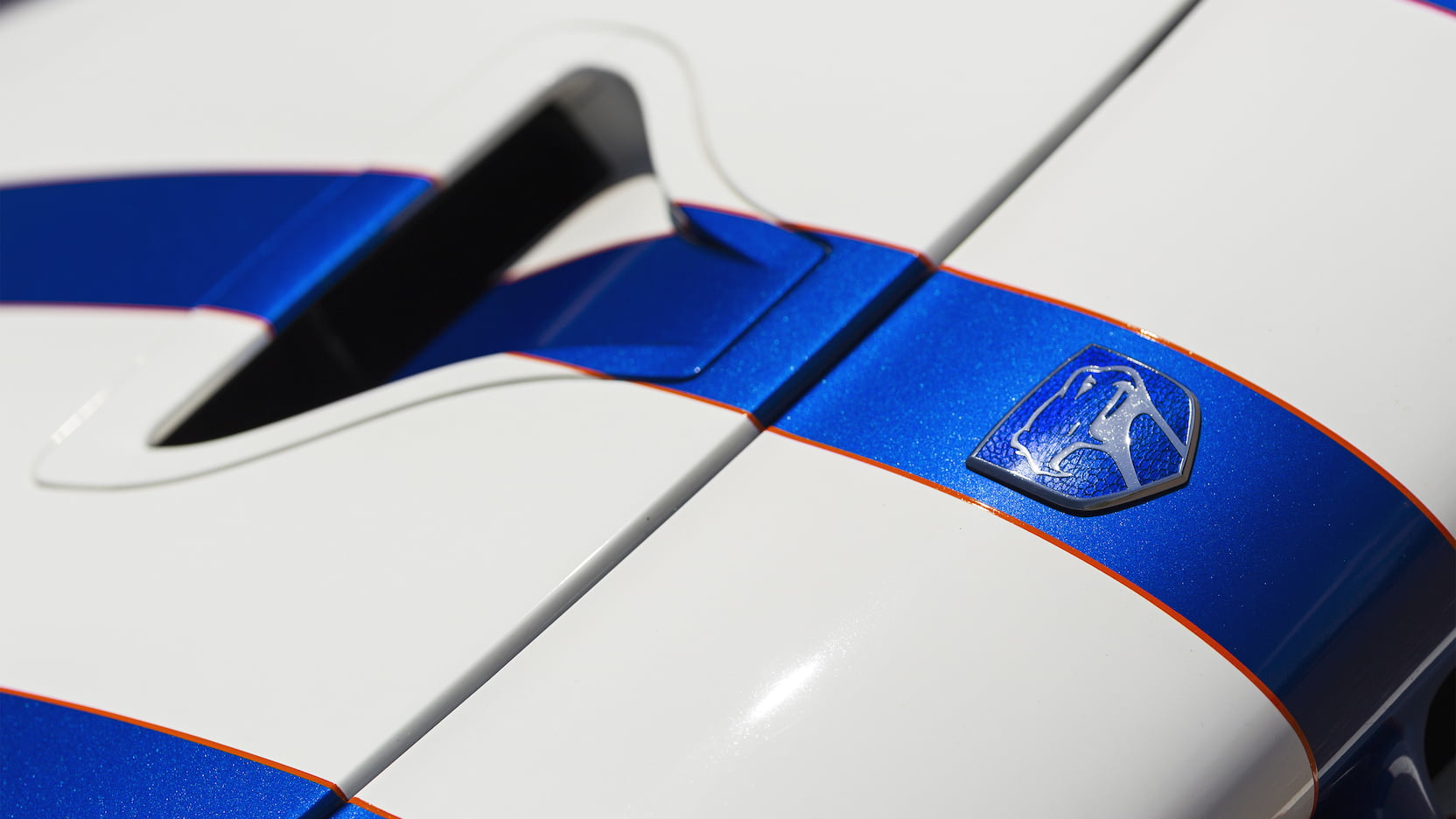 The new-and-improved Viper that came out in 1996 featured an updated chassis as well as improved suspension and brakes. It all made the car more manageable at speed, and it was a more comfortable car to be in. None of the speed, however, was lost. Horsepower was up to 450. Motor Trend called it "pure, unvarnished, wet-your-pants performance." Still no softie, the Viper never got driver aids or an automatic transmission, and it didn't even get anti-lock brakes until 2001.
The original Viper GTS is also one of the best-looking cars of the 1990s with a shape not unlike the old Shelby Daytona Coupe (there's a reason blue with white stripes is the most desirable color), and on track it scored wins from the SCCA to Le Mans and Nurburgring. In those days before the C5 Corvette Z06, it was in a class of one as far as American performance cars were concerned. But the cheaper and quicker Z06 did arrive in 2001, just before the third-generation Viper came out in 2002. Although faster, with a full 500 hp to work with, the third-gen Viper lost its curves and just isn't as nice to look at, plus it just wasn't the same kind of sensation, neither in the press nor on the race track, as the original GTS. The Viper is one of those rare cases when the middle child is everyone's favorite. That's apparent after just a quick look at the prices.
Market-wise, Viper GTS models were essentially treated as used cars (albeit expensive ones) up until 2015, when prices began to creep up. They've continued to do so. Over the last four years, average values for the first-year 1996 GTS are up 48.5 percent, with a #2 (excellent) value of $49,900. Meanwhile, 1997 models are up 44 percent (to $49,700), and 1998–2002 values are up 22–23 percent. The 2002, which has ABS and is the most developed of the series, carries the highest #2 value at $53,900. These prices are all still well under the GTS's original base price of about $73,000 (about $117,000 in 2019 dollars), and it makes us wonder why people are paying 70-grand-plus for a Supra and six figures for an NSX. It's worth noting that the high-performance ACR and GTS-R naturally command the highest prices, but we do not carry values for the ACR/GTS-R so are focusing on the standard GTS here.
The GTS's growth has outpaced the equivalent RT/10 roadsters by quite a bit, as those cars are up 16–25 percent, depending on the model year. It's outpacing the earlier and later Vipers as well. And despite the old adage that "when the top goes down, the price goes up"—as well as the fact that the GTS consistently outsold the RT/10, making it the more common car—the coupe is worth more. Although there wasn't much in the way of options, the GTS got various improvements over its seven-year run, making later model more appealing. Another factor to consider when buying comes down to color. Blue with white stripes looks the best, period. It's what was on all the posters and it's what everyone wants, so blue/white ones command more money.
As for buyer interest, which we measure using insurance quoting activity, longer term prospects are bright for Vipers because they are disproportionately popular among younger buyers. Nearly 27 percent of the interest comes from Millennials, compared to less than 21 percent representation in the overall collector market. Gen Xers, meanwhile, make up over 36 percent of Viper GTS interest, compared to about 32 percent across the rest of the market.
While nobody would call current Viper prices cheap, the 1996–2002 GTS offers a ton of performance, even by modern standards, at a price that's still reasonable. People who turn 30 this year were also about seven years old when the GTS came out. As the story goes, they'll come into more money in future years and they'll start shopping around for the car they drooled over in the car magazines and each slow-loading thumbnail on their dial-up internet.
The GTS's raw, no-frills, manual-shift driving experience is also increasingly rare among today's crop of computerized paddle-shift wizardry, so Vipers will appeal to enthusiasts looking for a pure driver's car. It's collectible already, but it looks set to only become more collectible in the future.
Hagerty protects all kinds of collector cars, trucks, and modified vehicles. Let's talk about your special ride.
Get an insurance quote