An in-depth look at the 10 biggest sales at 2018 Monterey
At the end of a long week in which six auctions were held and more than 800 cars were sold, Monterey 2018 totaled over $368 million—a 12-percent increase over last year. The headline-making cars sold successfully and sold well, for the most part. Demand for prewar greats was high, and buyer preference for low-mile original cars at any price point seems to be as strong as ever, while several million-dollar-plus V-12 Ferraris failed to meet reserve.
While there were seven-figure cars at all six Monterey auctions this year, many of which would be top lots at a lesser collector car auction, the real stars were all at either RM Sotheby's or Gooding & Company this time around, and that is reflected in the sales results. Here are the top 10 big-ticket items.
1956 Maserati A6G/2000 Zagato Berlinetta sold for $4,515,000 (RM Sotheby's)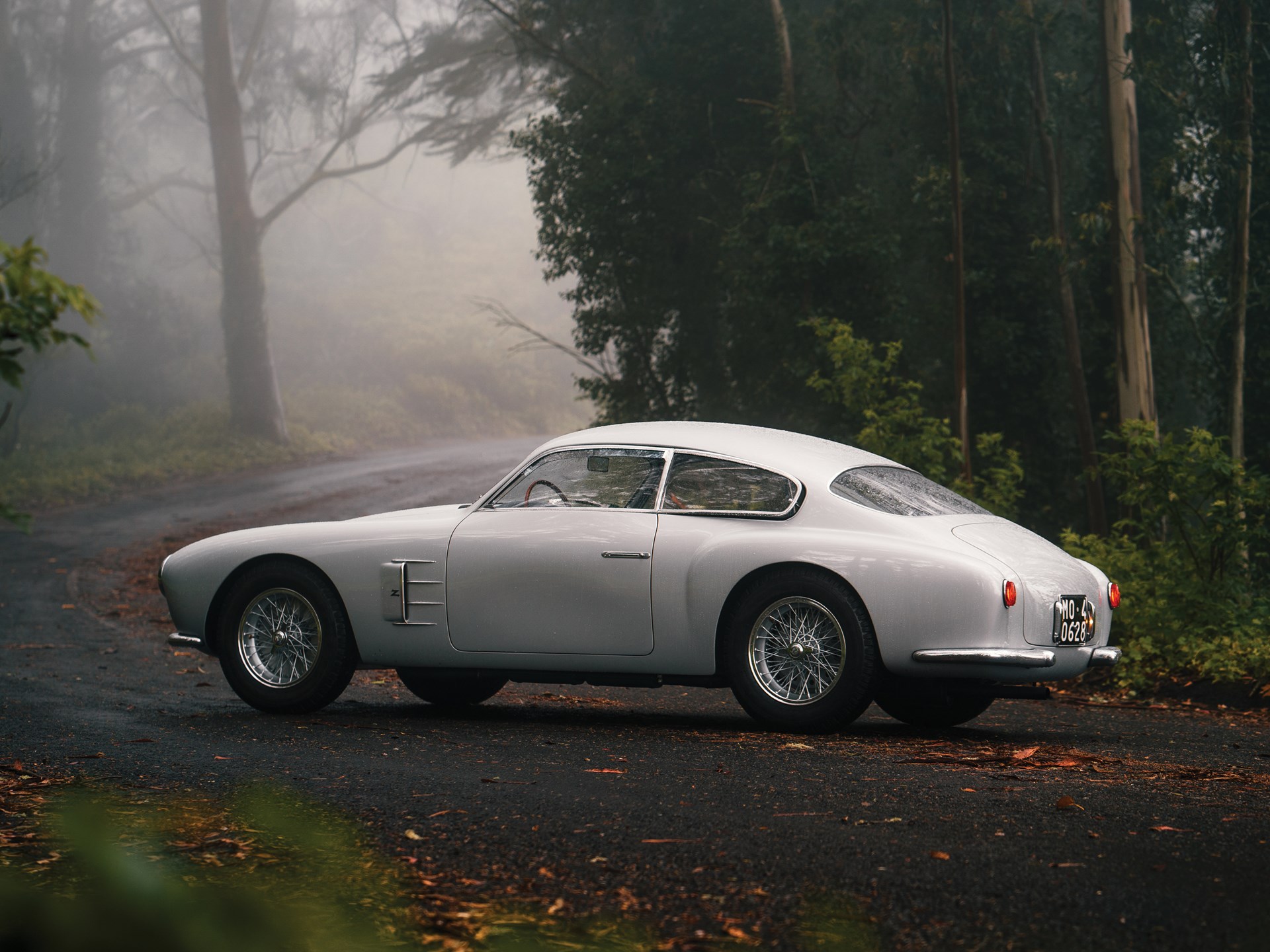 Maserati didn't make many road cars until it introduced the 3500 GT. Until then it was mostly concerned with racing, so the early A6 road cars in their various iterations are highly collectible, especially when they have striking bodywork like this. Zagato has, of course, done some truly weird or downright ugly designs over the years depending on who you asked, but the Maserati Berlinettas done in the '50s were a definite home run. With a 2+ condition rating upon our inspection, matching numbers, Pebble Beach appearances, a recent restoration, and some period racing history going for it, the price here wasn't surprising. The Frua-bodied Spider at Gooding sold for a little more money, but that car is rarer and the top goes down.
The last CLK GTR to sell publicly was at Bonhams Goodwood way back in 2015 for nearly $2.4M, and that was a rare Roadster. With just 25 examples of the street version built it's not like they come up for sale much, but this is a record price for the model.
1957 Porsche 550A Spyder sold for $4,900,000 (RM Sotheby's)
There were two other Porsche 550s (a 1955 550 sold for $4.45M at Gooding and a 550A that didn't sell for $2M at Mecum) plus a 718 RSK (sold for $3.74M at Gooding) in Monterey this year, but this car was top dog. Big money for a little car, but you don't have to be a Porsche nerd to realize the 550's significance to Porsche history or be familiar with its giant-killing ways in 1950s sports car racing. This one had good West Coast racing history in period and sold for a price comparable to other solid 550As sold recently.
1955 Ferrari 500 Mondial SII Spider sold for $5,005,000 (Gooding & Company)
This isn't quite a record for a four-cylinder Ferrari, but it is close and deservedly so given the car's class wins in period in Nassau, Venezuela, and Sebring as well as scores of other race appearances up into the 1960s. While it doesn't have a proper V-12, it was one of the most noteworthy cars with a Prancing Horse badge in Monterey this year. It's a world away from the service department at a California Rambler dealership where the seller found and bought the car way back in 1960.
1955 Maserati A6GCS/53 Spider sold for $5,170,000 (Gooding & Company)
With Maserati's glorious twin-cam, twin-plug two-liter straight-six under the hood, beautiful one-of-three Frua Spider coachwork, and fully documented history, this car has a lot going for it. Its older restoration netted it a #2- condition rating upon our inspection and it didn't meet its $5.5M low estimate, but it's still a strong price for a strong car. Gooding also had a very pretty 1956 A6G/54 Berlinetta by Zagato, but it hammered not sold at $3.4M and is currently listed on the company website with an asking price of $4.3M.
It's a real Ferrari 250 GT TdF and that explains the multimillion dollar price, but even though we rated it at a #2 condition it sold for well under our condition #4 price of $9M. This car doesn't have much of a racing history other than a wreck at the Targa Florio and a third in class finish at an Italian hill climb, plus it's a less-desirable single-louver model and it has a replacement engine. All that considered, the price was fair and with commission fell into Gooding's reasonable presale estimate.
1966 Ford GT40 Mk II Coupe sold for $9,795,000 (RM Sotheby's)
Performance, significance, and provenance are worth a lot, so a car like this that has all three is a gem. There were three GT40s in Monterey this year, but this was far and away the best one. The car bringing up the rear in the famous 1-2-3 photo of GT40s sweeping Le Mans in 1966, it's also significant as a Holman-Moody car and the only GT40 ever to be raced with an automatic transmission. It's the second most expensive GT40 ever sold publicly, and it brought millions more than a normal GT40 in this condition would bring. That just goes to show how much history is worth.
1963 Aston Martin DP215 Competition Prototype sold for $21,455,000 (RM Sotheby's)
The DP215 didn't win or even finish any of the races it entered, and it was wrecked on the road in the 1960s. Nevertheless, it's the last purpose-built Aston Martin Racing car of the David Brown era, the first car to hit 300 km/h on the Mulsanne straight at Le Mans, and it's markedly quicker than the Ferrari GTO that sold about 24 hours later for more than twice the money. Plus, just look at the thing. It's both gorgeous and unique. And it's the third most expensive British car ever sold at auction, after the DBR1 that RM Sotheby's sold here last year for $22.55M and the Le Mans-winning Jaguar D-Type that RM Sotheby's sold here two years ago for $21.78M.
1935 Duesenberg SSJ Roadster sold for $22,000,000 (Gooding & Company)
Gooding's presale estimate for this car didn't give a range. It just said "in excess of $10,000,000." Turns out it should've read "far in excess," because at $22M this is the most expensive American car ever sold at auction, far exceeding the $13,750,000 achieved by the very first Shelby Cobra that RM sold in Monterey two years ago. That's obviously a lot of money, but the car is worth every penny. Its impeccable history, extreme rarity (one of two built), remarkable level of preservation, and sheer engineering brilliance proved to be the perfect recipe. The prospect of 400 horsepower on skinny 1930s tires makes it a shame that this car is probably too valuable to do burnouts with.
While another GTO reportedly changed hands privately for $70M earlier this year, the last one to sell publicly was at Bonhams Quail Lodge in 2014 for $38M. That was the all-time record for an auction car until it was toppled by the GTO this year. While it's an SI, this car had Series II bodywork fitted in period. That may have kept the price from being even higher, because even though the later bodywork is rarer and was a performance improvement, today's collectors prefer the prettier and more recognizable design of the original. Either way, it's the new top dog of collector car auctions and it will probably take yet another GTO consignment to change that.