Our Cars: Michael Dorman's VW Vanagon Westfalia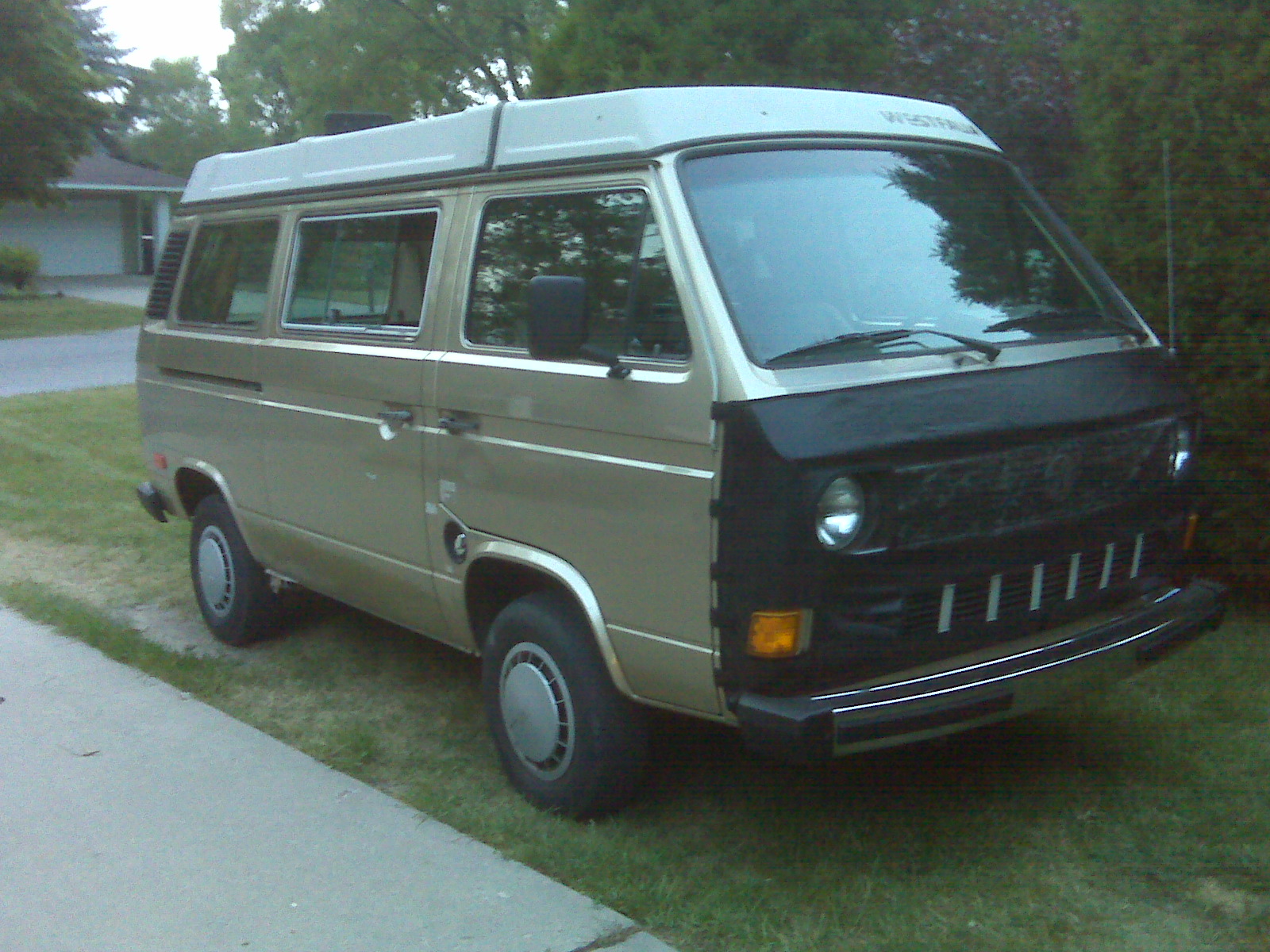 Dorman grew up around muscle, but he loves air-cooled VWs
As a kid, Mike Dorman fully experienced the power of GM muscle cars. His mother owned a Nova SS, Chevelle SS convertible and Bonneville convertible, and a cousin was a drag racer. But when Mike admits he's "always had a thing for air-cooled VWs," he isn't kidding. He's owned 11 of them. And his latest addition, a Volkswagen Vanagon Westfalia, seems to be a perfect fit for the Dorman family.
In addition to working at Hagerty, Mike is an accomplished musician, enjoys camping and co-owns a clothing store with his wife, Wendy.
Title: Commercial Lines Specialist
Years at Hagerty: 3
Car: 1985 Volkswagen Vanagon Westfalia
Why a Vanagon Westfalia? This is my third one. My kids nicknamed her "Goldie." VW Westfalias are the ultimate in utilitarian comfort, and they're also quite desirable, so when I find one that I can fix up, it's always rewarding. Also, since my family loves to camp and I'm a musician, we use it for road trips. I love VWs, and I can work on them without breaking the bank.
Repairs and modifications (planned or completed): After I bought it, I installed a new exhaust system, as well as worked on the valve-train some. Otherwise, it always needs to have the wiring looked after, as well as the fuel system … because it's a VOLKSWAGEN. Next spring, I'll work on the brakes, alignment and tires, and after that maybe look into the odometer cluster.
Favorite Drive: For a Westfalia Van, the Canyonlands in Colorado/Utah and U.S. 1 in California are my favorites. With all those windows, the visibility is excellent, and you can really enjoy the sights while you're looking for a place to camp (or waiting for a tow-truck). Locally, you can't beat Leelanau County in northern Michigan for its great vistas and beach access!
Best and Worst Moments: The best moment was taking it to my first music festival. I had my "house" on my back, didn't have to set up a tent, and all the other musicians hung around it to play music, so I was able to jam with lots of great folks. It always seems to draw a crowd. The worst moment is whenever I have to put it into storage. Not only is space at a premium (it won't fit in my garage), but I hate to be away from it for the entire winter.