Here's your chance to ride in McQueen's 1956 Jaguar XKSS
Steve McQueen had it all. He was a movie star, car guy, and motorcycle enthusiast who worked hard, played hard, and was adored by his fans. He was the epitome of 1960s and '70s Hollywood superstardom. The fact that McQueen died so young—cancer claimed his life at age 50—only adds to his legend.
In fact, nearly four decades after his death in 1980, The King of Cool is as popular as ever. Fans can't get enough of the guy, and anything associated with him sells for big bucks at auction. And the cars—oh, we love the cars. In some cases, like with the Bullitt Mustang, it's hard to separate man from machine.
In the ultimate experience for any McQueen fan, the Petersen Automotive Museum in Los Angeles is offering the chance to ride in McQueen's 1956 Jaguar XKSS, his favorite car. Offered in conjunction with the Petersen's 25th anniversary and its current Hollywood Dream Machines exhibit, the McQueen Ride-Along Experience auction is underway on Bring a Trailer. Bidding reached $5000 on the first day.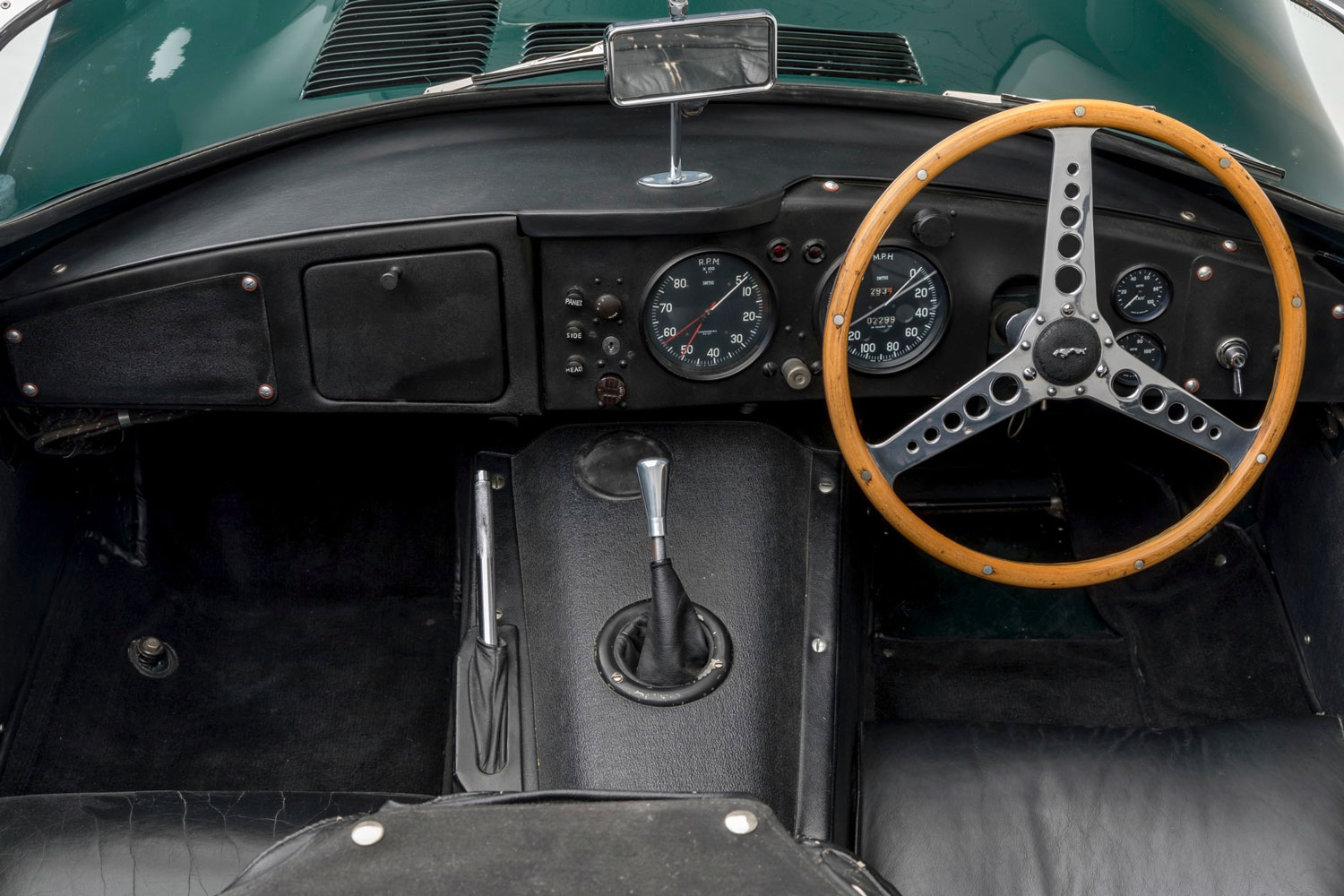 According to the listing: "This Petersen Automotive Museum Experience provides the winner a unique ride-along opportunity in a 1956 Jaguar XKSS. Originally owned by noted Riverside Raceway designer James Edward Peterson, this example was later sold to TV personality Bill Leyden before being acquired by actor Steve McQueen. The excursion will include a one-hour cruise on Mulholland Drive, as well as lunch at Drago Ristorante with the museum's director and a private tour of the museum's vault."
Even if you can't afford to bid on the ride-along, you can still see McQueen's stunning Jaguar at the Petersen, along with a mind-boggling array of other cars, trucks, and motorcycles. Want more? A tour of The Vault presented by Hagerty® is an experience in itself. A must-see for die-hard auto enthusiasts, it's full of automotive treasures not on the museum floor. We know The King of Cool would enjoy it.
***
Admission to The Vault requires a General Admission ticket, which is $16 for adults and a few dollars less for seniors, children, and students. Once you're in, an additional $20 grants you access to a 75-minute guided vault tour, and another $10 scores an additional 45 minutes' worth of facts and stories about the amazing cars stored and displayed there. Tickets can be purchased on the Petersen website.