The year of the millionth Land Rover also spawned some weird Range Rovers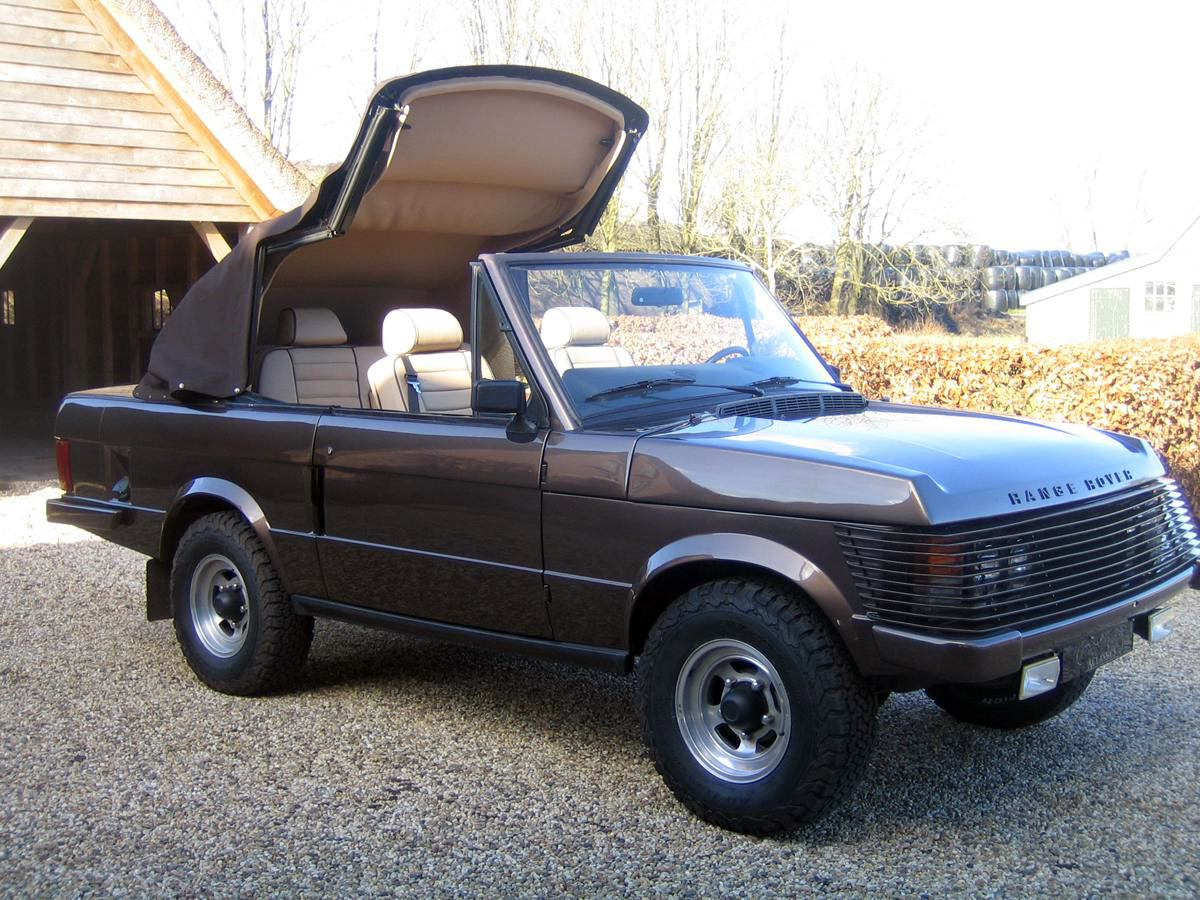 As former Thames TV's "Drive In" correspondent Richard Hudson Evans correctly pointed out in 1976, news coming from the British motoring industry at the time were usually bad ones. (Strikes, tough competition, complaints triggered by Leyland's dreadful build quality.) Yet on a sunny day in 1976, Evans could report something much more cheerful: the one millionth Land Rover.
A green Series III hardtop produced in the Land Rover's 28th year on the market.
As confirmed by Land Rover 4×4 engineering chief Tom Barton, Land Rover's 1976 lineup included two- and four-door models, available as the highly popular "109 pickup," plus with another 30–40 highly purposeful body styles. The team at Solihull also came up with the military-only 101 Forward Control, a V-8 truck packed with excellence.
Yet with the equally V-8-powered Range Rover selling in the 40,000s after just six years, the British also figured out how to make the world's first luxury SUV just a touch more special. With headlights plucked from a Ford Granada, of course.

London coachbuilders Wood & Pickett made a name for themselves by spicing up Minis, but chopping up Range Rovers turned out to be a much more lucrative business. And at that price range, the sky was the limit, as evidenced by the cabriolet they produced for the King of Spain.
Wood & Pickett's catalogue featured everything you could wish for—and then some. Speakers in the headrests, 6×6 chassis, phones, coolers, and a luxury suite for your loyal hounds at the back. The only modification I still can't get onboard with is those Ford Granada headlights, but Wood & Pickett of London Limited must have realized the problem, because their "Sheer Rover" soon became available with Rover SD1 headlights.
Western Europe in the '70s, in a nutshell.
Hagerty covers all kinds of collector cars, trucks and modified vehicles. Let's talk about your special ride.
Get an insurance quote