Tesla Model Y will be revealed March 14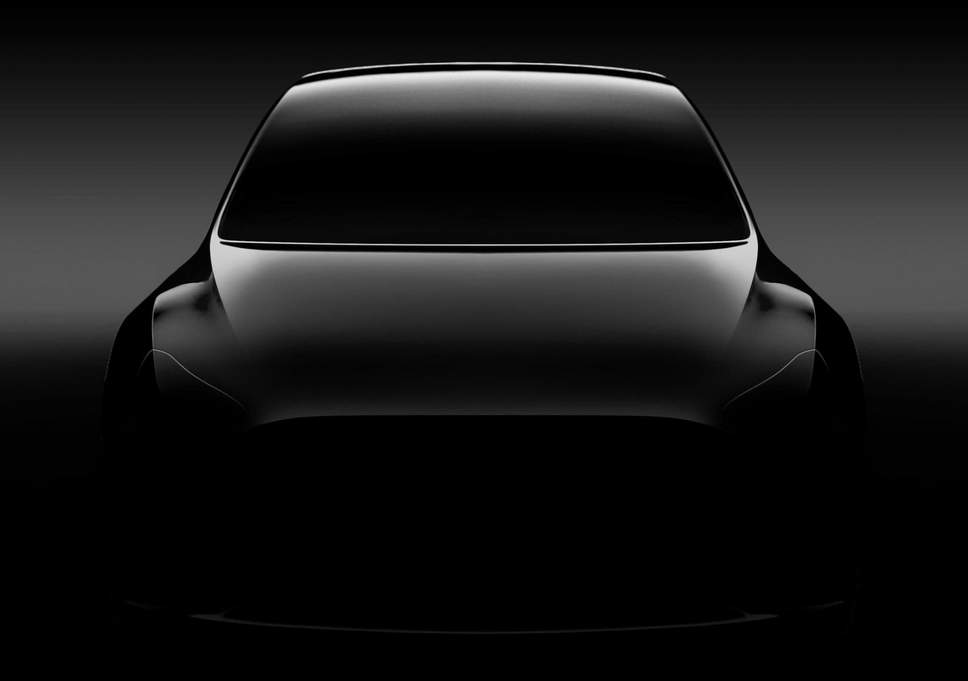 Tesla managed to get its mission-critical Model 3 sedan on the market just as consumer tastes were shifting to crossovers and SUVs. On the heels of Tesla's announcement of the long-promises $35,000 Model 3, Musk finally set a date for the highly anticipated Model Y crossover.
In a Twitter thread that presumably was vetted by lawyers to pass muster with the Securities and Exchange Commission, Tesla's Elon Musk said that the Model Y will be first revealed at an event on March 14 at the EV maker's Los Angeles design shop. The new SUV shouldn't come as a surprise, since Musk tweeted last May that we should "consider it real," and he hinted that the announcement might come in March 2019.
Musk says the Model Y will be about 10 percent larger than the Model 3. No mechanical details were provided, but the Model Y will use the Model 3's battery pack. Given the Y's additional weight, Musk confirms it will have "slightly less range." Base range for the entry-level Model 3 is 220 miles in rear-wheel-drive configuration, with a top speed of 130 mph and 0-60 mph in 5.6 seconds.
Tesla already makes the falcon-winged Model X SUV, but given that the Model Y will be closely linked to the Model 3, the new crossover will be more attainable for the mass market. (The cheapest Model X sold today is $90,500 including destination and before any applicable incentives or tax credits.) Musk indicated in the Twitter post that the Model Y will "cost about 10-percent more" than the 3. If $35,000 is the base price for the Model 3, we'd expect the most affordable Model Y to cost around $38,500.
Musk tweeted that details and pricing will be provided at the March 14 event, along with test rides. No mention was made about whether it will be a media-only event or open to the public.