Sample the Great Fiat Yard Sale of 2019 for $250
If you're a Fiat follower, you won't have to wait until the weekend for your favorite yard sale—but you will need to drive to Colorado.
Tomorrow, Aspen Import Auto will sell a fleet of Fiats (with a sprinkling of Lancia Scorpions, an Alfa, and even a Yugo) in various conditions of disrepair for $250 each. Cash only, any and all hard tops are extra, and you pick it up yourself at an agreed date after you buy it.
Whether scavenging for parts or scanning the field for a project car, customers will help to ransom these cars from the crusher. Following the sudden passing of Aspen Import Auto's owner, Tom Dotter, his family wants the sale of his Fiats, whole and otherwise, to go to those who share Dotter's passion for the Italian make.
"We really want go to people who will use them, need them, and will make the most out of them," a recent post on the Aspen Import Auto site reads.
You'll need a trailer, since none of these Italians have been very active underneath the Colorado sun, and most are the worse for it. We can't nail down prices for these cars, given their varying conditions, so be forewarned that even our #4 (Fair) condition values on the Hagerty Valuation Tool are likely to be on the high side.
There's a small flock of 850 Spiders from the early '70s, including this spunky neon green '71 model and its more subdued, dark purple sibling from two years later.
Well represented is the Fiat X1/9, proudly bearing a targa top and the wedge-shaped styling characteristic of the '70s. Amongst the Fiats is a sprinkling of Lancia Scorpions, including these two from 1975.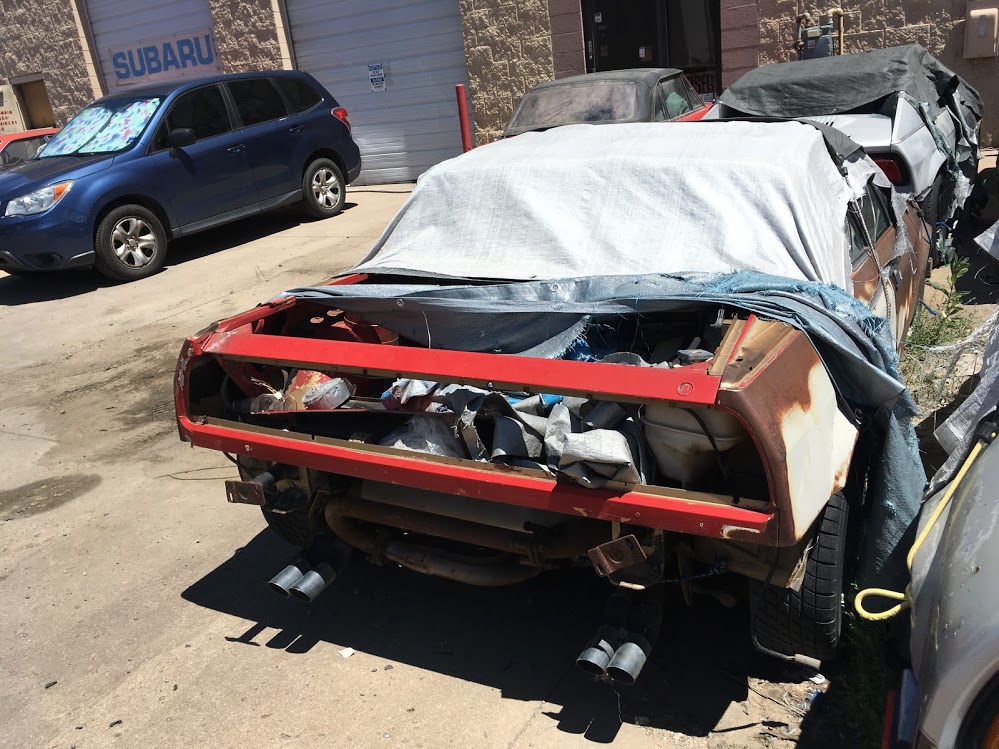 This striking shade of sea green belongs to a '76 Fiat 128 wagon, reminiscent (perhaps) of Jerry Seinfeld's first car—a 128 coupe.
And just in case you plan to trek to the Great Fiat Yard Sale in search of a car that truly betokens your adventuring spirit, there is (rest easy, Colorado natives) a Subaru. Here's an '86 silver XT6… with a turbo, according to the badging.
Let us know in the Hagerty Forums below if any of you eagle-eyed experts can pin down the year on this Fiat 131S wagon—and if that doesn't stir the pot, let's start the informal bidding on this majestic Yugo.