Renée Brinkerhoff and her Porsche 356 powering through Peking to Paris
We've featured Colorado-based endurance rally racer Renée Brinkerhoff before. The Valkyrie Racing team she founded is currently campaigning her 1956 Porsche 356A in the 2019 Peking to Paris Motor Challenge. It's a 36-day, nearly 10,000-mile event, and Brinkerhoof is one of only four women out of over 100 competitors in the rally. Through 26 days of rallying, Brinkerhoff has driven through China, Mongolia, Kazakhstan, and Russia, so far making it to St. Petersburg, after driving through desert and swamp, crossing swift flowing rivers and icy mountain passes.
A multiple class victor in Mexico's La Carrera Panamericana race, Brinkerhoff's long term goal is to compete with her beloved bathtub Porsche on all seven continents. Her more immediate goal, however, other than making it to Paris from Beijing, is to shine light on the problem of human trafficking, particularly the exploitation of children.
There are still nine more days to go in the rally, but Brinkerhoff wouldn't have gotten as far as she has without the help of friends in Porsche's dealer network.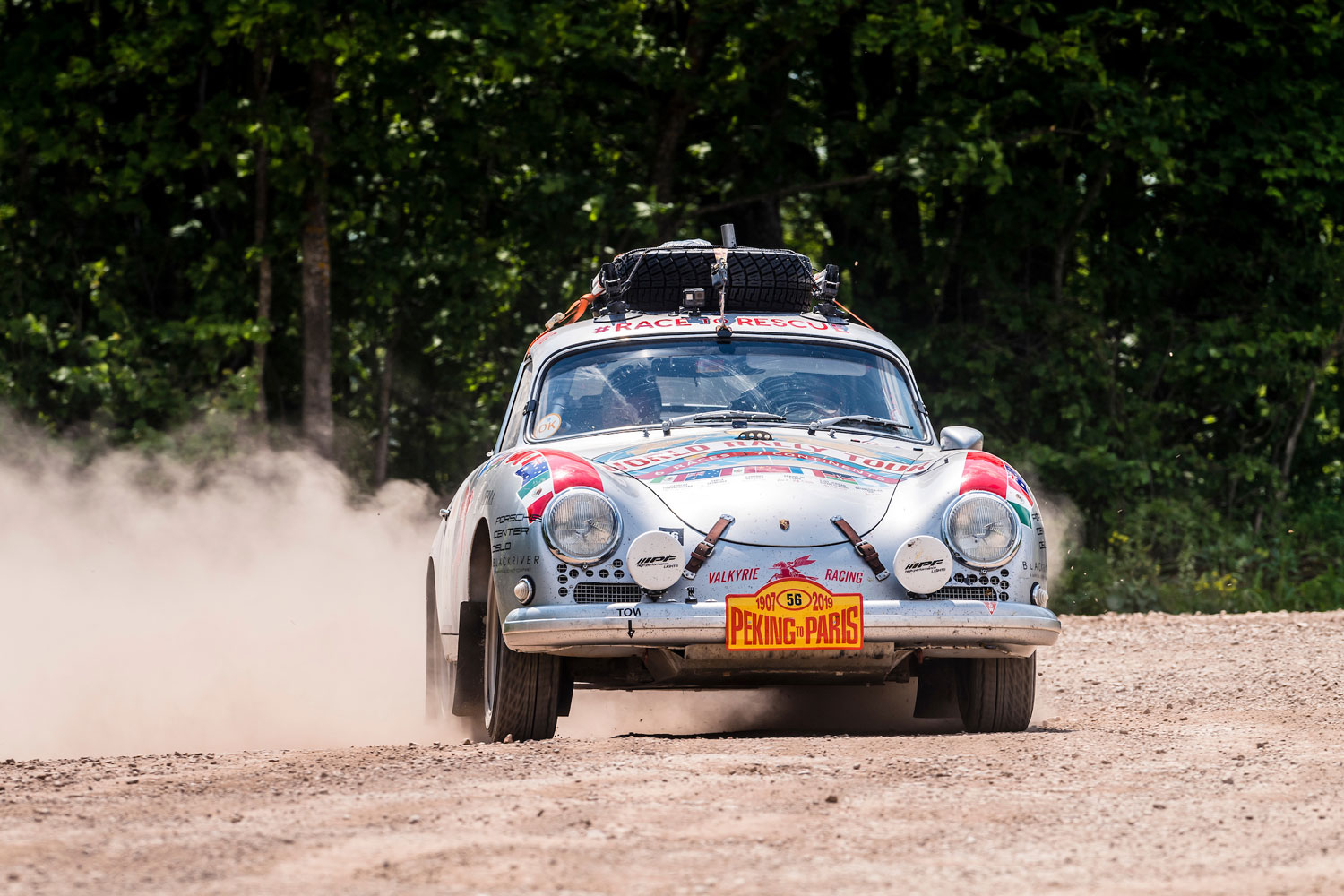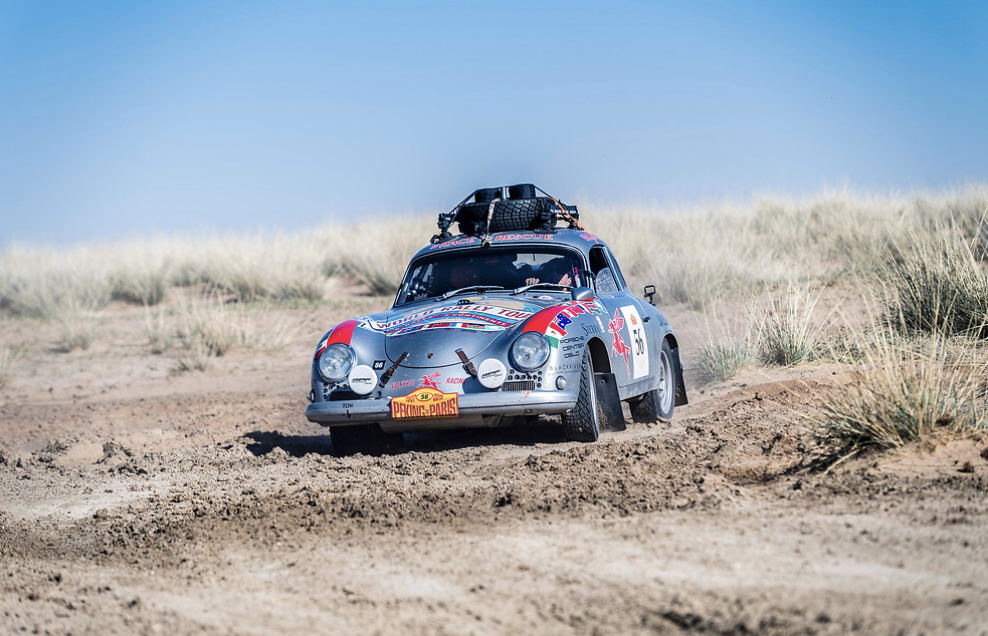 Not only have Porsche dealerships in Ulaanbaatar, Novosibirsk, Ufa, and St. Petersburg provided rest and shelter on the rally's off days, they have literally kept Brinkerhoff in the race with emergency service and repairs. Tuthill Porsche, based in the UK, even got into the picture when the engine in Brinkerhoff's 356 was trashed after sucking in enough Mongolian dirt to fill the carburetors.
There may be Porsche dealers in such far-flung places as Ulaanbaatar and Ufa, but they don't generally stock engines for models last made in the 1960s. Tuthill Porsche, it turns out, does.
Francis Tuthill brought a complete, brand new 356 engine all the way from his family's dealership in England to Russia, in his luggage. It wasn't as simple as it sounds, though. When checking in at the airport in the UK, the engine was found to be eight pounds overweight for the airline, so it had to be disassembled, shipped in pieces, and then reassembled once it got to Russia before they could swap it into the 356. Technicians at the Novosibirsk Porsche dealer spent 11 hours putting it back together.
You can follow Renée Brinkerhoff's progress in the 2019 Peking to Paris Motor Challenge and learn more about Valkyrie Racing at the team's website, racevalkyrie.com, through its Instagram feed, @valkyrie_racing, or on its @356worldrallytour page on Facebook.