This Porsche 911T shows that a perfectly faithful restoration isn't everything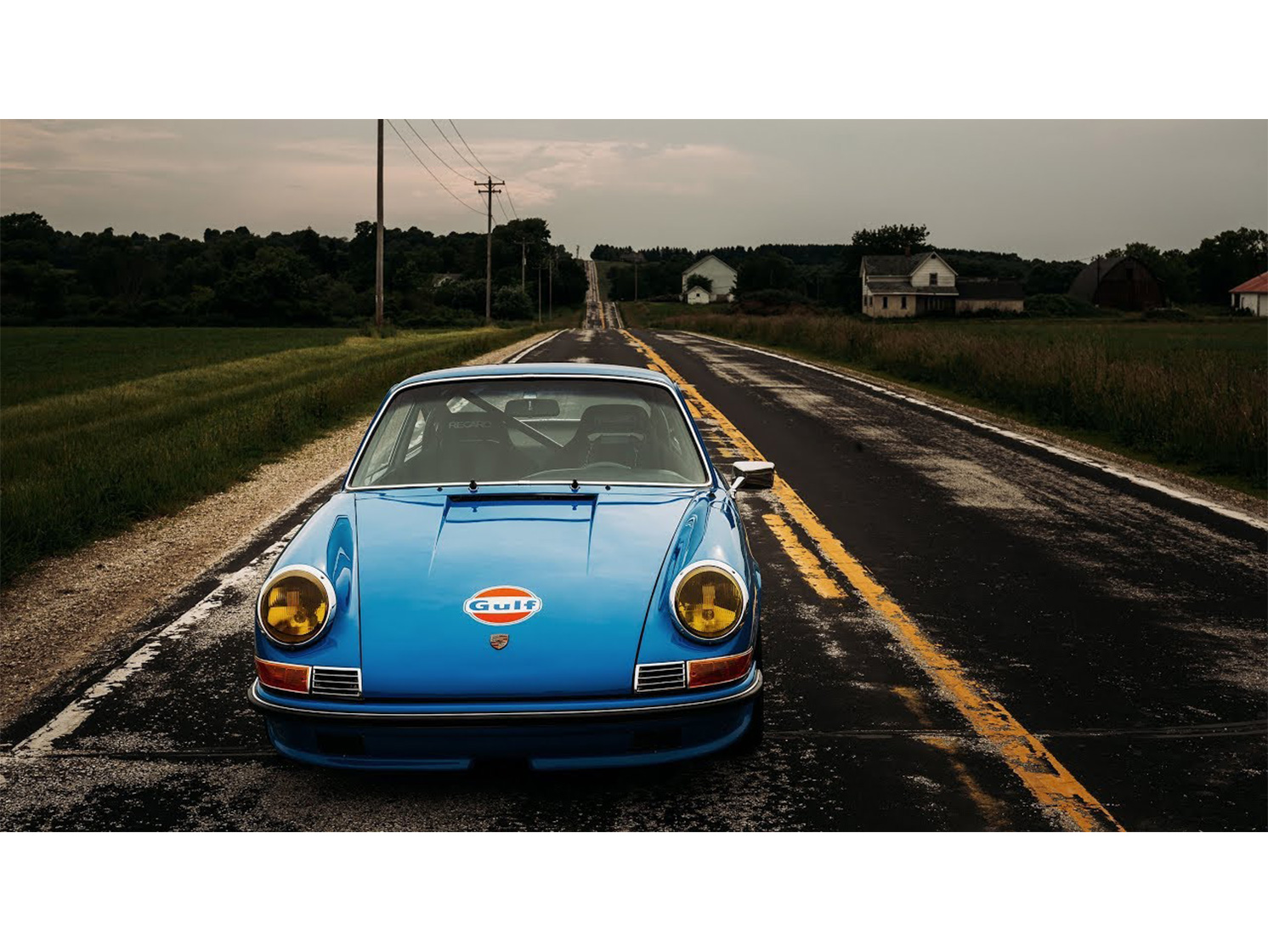 Ordering a base Porsche 911 in 1972 would run you about $14,000. A discerning buyer with visions of race tracks in his or her future could elect for Conversion Order 491 to make the 911 RSR, which pumped up the performance with a 2.8-liter engine in a 280-horsepower tune and added big fender flares. At a total cost of $22,500, it was expensive in the early 1970s, but the price for one today can easily eclipse $1 million.
Adam Stone, who lives in the backyard of Road America in Wisconsin, had dreams of an RSR, but finding a $3,000 1972 911T in a field held just as much promise. Stone bought the car and decided to build the factory hot rod he couldn't afford, transforming the ratty project into his own custom RSR. The Porsche Club of America recently highlighted the blue 911 with a short video.
It was a rough start. The '72 911T had a stuck engine and the interior was a mouse house. Rust was all over the rocker panels, the paint was chalked, and the body was a bit asymmetrical. Stone went about addressing these issues, replacing the old engine with a 2.5-liter flat-six, but his plans to RSR this humble 911 went beyond a simple restoration and a Gulf sticker on the nose.
Stone's first break came when he found some RSR engine parts from an eBay ad. He was concerned it might be a scam, but a friend who lived near the seller inspected and confirmed the parts were indeed legit, which allowed Stone to snag the high-butterfly velocity stack fuel injection, a correct injection pump, and a Magneti Marelli distributor at a reasonable cost. With help from Minnesota-based Porsche specialist shop Flat Six, Stone's dream was shaping into reality. He swapped out the 2.5-liter flat-six with an angry-sounding 2.8-liter beast between the rear wheels. The whole package is far from the real deal, but for Stone it's all about the experience.
"The car looks nice on the outside but underneath the rockers are pretty bad, the speaker deck is Swiss cheese, and the quarter [panels] are off," says Stone. "It's a slab-side narrow body with too much motor."
Big coilovers, six-inch-wide standard Fuchs wheels, and a lowered ride give it a more planted, aggressive stance than a standard 911T. Compared to the real RSR models, which sport massive fender flares and a center-fill gas cap, Stone's interpretation is subtle. "I like that it's a slab-side with six-inch wheels on it, the tires are too big for the rims, and it sits low to the ground and rides like a cement mixer," he says. "That's just the way it is… it's a mess, and I love it for that."
The whole project probably wasn't cheap, but for an investment that pales in comparison to a genuine RSR, Adam Stone created something that gives him the experience he wanted, and one that's entirely personal. Purists may cringe, but thanks to careful selection and Stone's direction, this car has not been cut or hacked beyond what many would consider an easy path to return it to stock. It's a car that he can enjoy just the way he wants, without feeling bad about ruining history.