Hyundai Sonata N Line on the way with 275+ hp
Hyundai is planning a higher-performance N Line version of the all-new 2020 Sonata sedan, which just received its North American debut at the 2019 New York International Auto Show. Jim Trainor, Hyundai's PR chief for the United States, confirmed to Autoblog that a hotter Sonata is on the way.
Trainor said that the Sonata N Line will have at least 275 horsepower, "and probably a lot more." That's a bit surprising in light of the fact that the full N series Veloster has just 250 hp, with 275 available with its optional Performance Pack. Of course, the Sonata is a bigger, heavier car than the Veloster, so the Veloster N may still be faster than the N Line Sonata.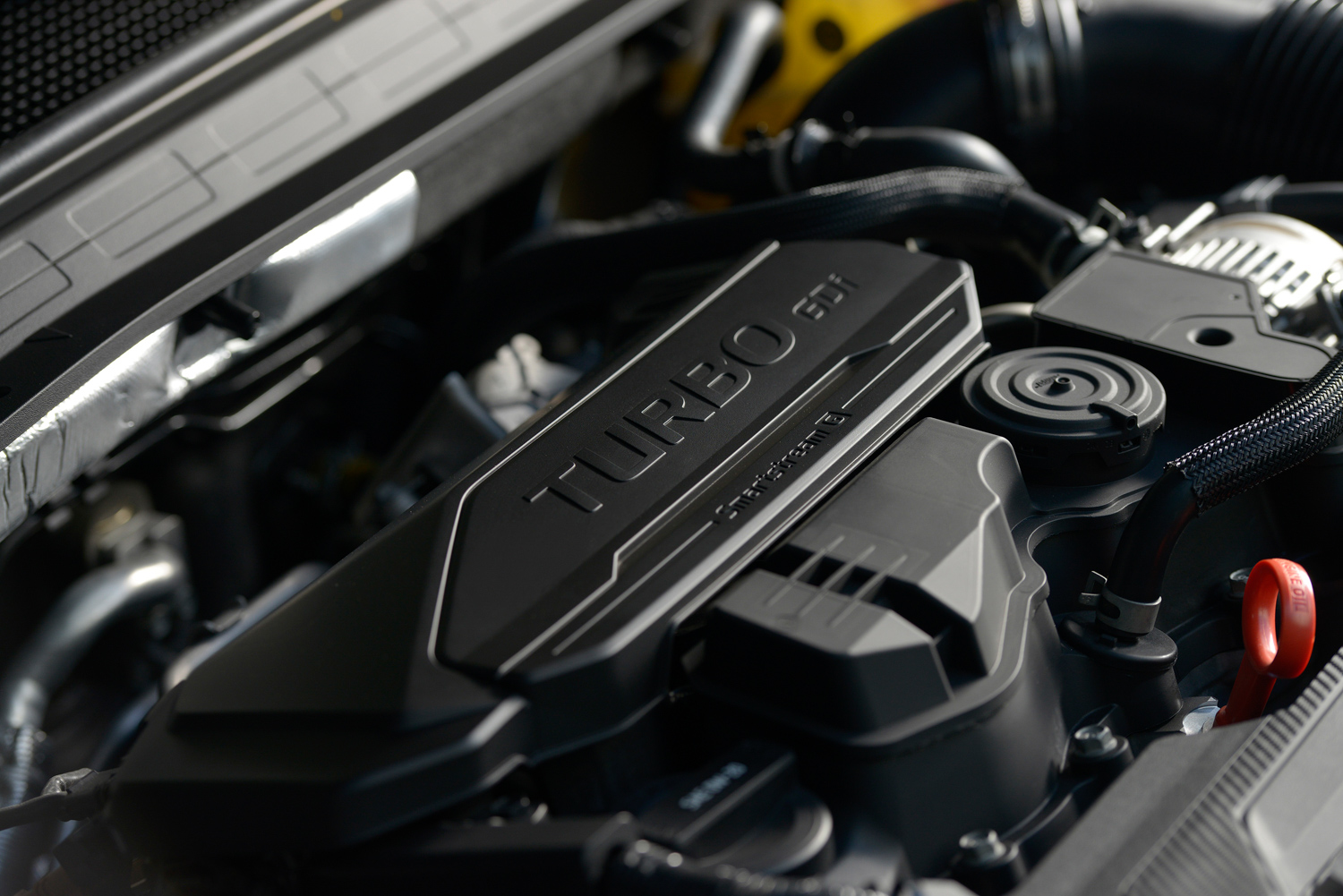 The N Line gives Hyundai buyers an intermediate choice between its base cars and the fully high performance N series, similar to what Cadillac and BMW do with the V-Sport and M Sport trim packages. Currently, the only full-fat N offering in the U.S. is the Veloster N hot hatch.
The only N Line vehicle so far is the 2019 Elantra GT N Line, which replaces the outgoing Elantra GT Sport. Positioned as an alternative to the Honda Civic Si, the 201-hp hatchback can be had with a six-speed manual transmission and Michelin Pilot Sport 4 summer tires.
It isn't clear just which of Hyundai's engines will make it to the hotter Sonata, but Autoblog speculates that it will be based on the brand's widely used 2.0-liter turbo four-cylinder. Whichever engine it will be, the tuning and power will be unique to the N Line Sonata.
Trainor hinted that other performance upgrades may be offered on the Sonata N Line, saying we should expect more than what comes with a regular Sonata. The Elantra GT N Line comes with suspension and brake upgrades.
The new engine won't be the only optional powertrain on the new Sonata. Hyundai also confirmed that a hybrid is in development. Trainor said the Sonata N Line will go on sale sometime next year, though no pricing information is currently available. There isn't much out there when it comes to affordable hot sedans, and with 275 hp, the Sonata N Line will have quite a bit more grunt than, say, the 228-hp VW Jetta GLI.