The new 2020 LC Convertible is Lexus' most opulent drop-top offering yet
Lexus has been on a bit of a roll lately with its competitive and powerful F-brand cars, as well as the launch of their svelte LC coupe in 2017. Convertible offerings, however, have remained conspicuously absent from the automaker's otherwise well-rounded portfolio since the second-generation IS left the scene in 2013. Lexus aims to remedy this gap with the launch of its new LC Convertible model, set to debut for the 2020 model year.
The concept version will be premiering this month at the 2019 North American International Auto show in Detroit, but freshly released photos give us a sneak peak at all the drop-top goodness. Up front the somewhat-controversial spindle-grille remains, but the handsome lines of the LC coupe have translated well onto the open-air concept. A sleek white-over-white color treatment does well to demonstrate the overall tidiness of its design, but the lack of roof certainly accentuates the tiny, vestigial rear seats carried over from its fixed-roof sibling. Requisite big ol' wheels, measuring 22 inches, round out our look at the new Lexus.
Details on powertrains have yet to be released, but it's probably safe to assume they'll be mirroring the coupe, with both 471-horsepower 5.0-liter V-8 and 354-hp hybrid V-6 setups from the respective LC 500 and LC 500h models. An alternative option could also be the twin-turbo V-6 setup from the LS 500 sedan.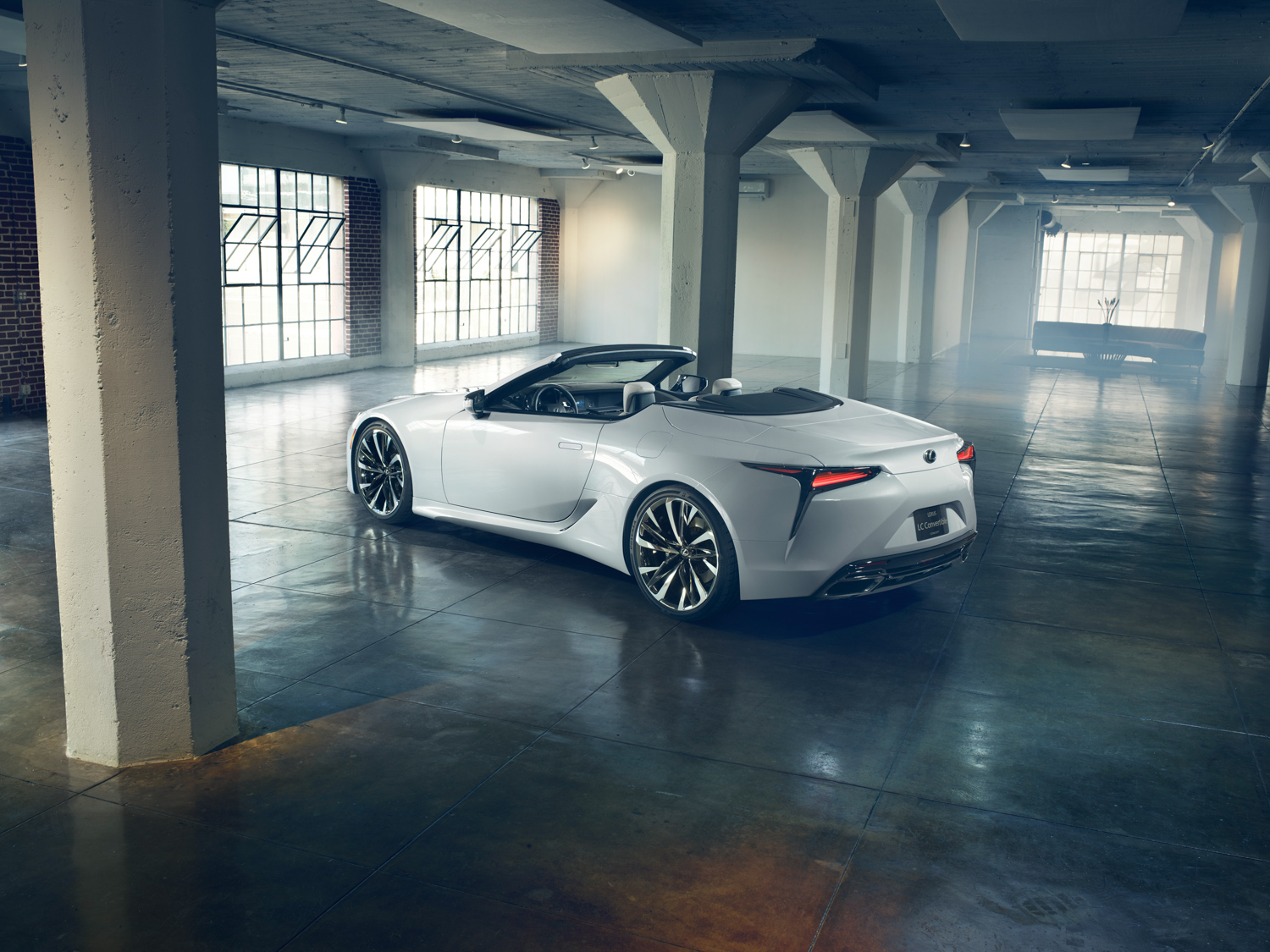 Between this LC Convertible and upcoming GT3-inspired RC F Track Edition (which will also be making an appearance at this year's NAIAS), Lexus continues to up the ante of their personal luxury and performance game.