You ain't Saleen nothing yet: LeMay Museum unveils lifetime retrospective
Saleen Automotive has accomplished a lot in the collector car universe—most notably the creation of its flagship Saleen S7 supercar and its work on the 2005–06 Ford GT—but for most of us, Saleen means Mustangs. That's a good thing since that aspect of Steve Saleen's genius encompasses more than half of the 17 historically significant cars in Saleen: From the Heart of a Racer to America's Supercar, the newest exhibit at LeMay: America's Car Museum in Tacoma, Washington.
The 12-month exhibit, LeMay's first-ever lifetime retrospective display dedicated to a single automaker, includes nine Saleen Mustangs. The exhibit opened on November 16 and will run for a year.
We reached out to Hagerty Marketplace Editor Colin Comer, who owns several Saleens, and asked him to select three that he considers the most significant in the LeMay exhibit.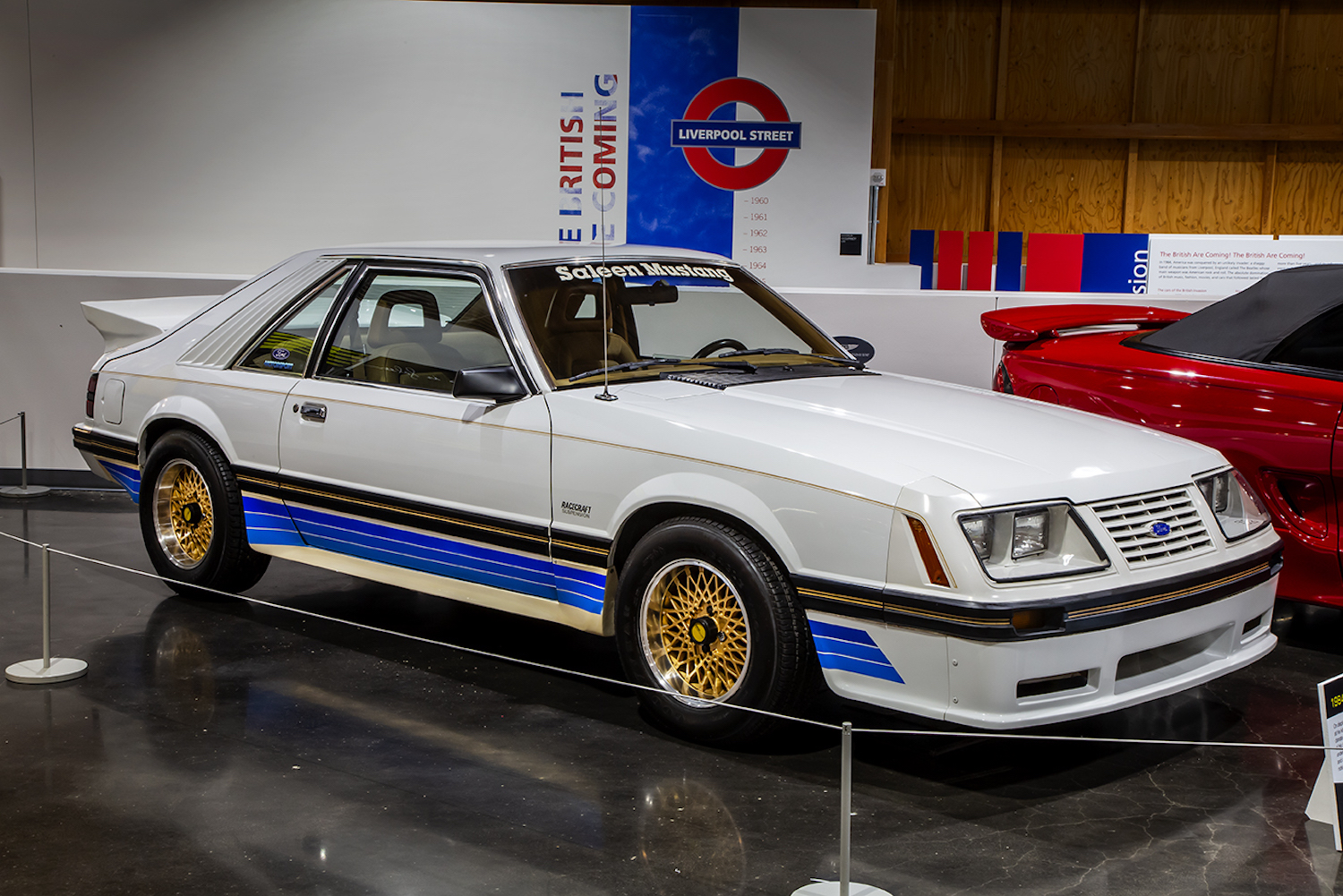 "Just like the 1965 Shelby GT350s, 1984 Saleens were the first Saleen Mustangs built, and they made Saleen a true manufacturer," Comer says. "But unlike the Shelbys, there are only three 1984 Saleens. I consider those three, and the first handful of '85s, extremely significant, as they were really unique cars. Steve Saleen actually worked on these early cars, so they were touched and essentially developed by him. They show the progression of a fledgling manufacturer who was learning the ropes as he went."
1987 Saleen Mustang race car
"In 1987, Saleen won the SCCA Escort Endurance Championship as the lead driver on his team, with just three of these cars," Comer says. "The team won the driver, team, manufacturer, and tire championships. After their winning '87 season, with both the Mustangs and trucks, the company added the wreath to its logo, which is still there today, representing Saleen's heritage of winning."
"This was a big deal for Saleen, to get the contract to build [and paint] the 2005–06 Ford GT, but as famous as these cars are, Saleen's involvement still remains a little-known fact," Comer says. "And, unlike Multimatic, Saleen built the last-gen Ford GTs in Michigan."
In addition to Comer's picks, LeMay's Saleen: From the Heart of a Racer to America's Supercar exhibit includes:
1976 March B Formula Atlantic race car driven by Steve Saleen
1988 March Indy Race Car driven by Steve Saleen
1992 Saleen Race Truck (winner of the SCCA RaceTruck Challenge)
1995 Saleen S351 Mustang
1996 Saleen Mustang Le Mans race car
2001 Saleen S7 supercar featured in Bruce Almighty (2003)
2004 Saleen SA-20 Mustang
2005 Saleen Mustang featured as police Decepticon Barricade in Transformers (2007)
2006 Saleen S281 Mustang in "Molly Pop" hot pink
2014 Saleen SA-30 Mustang
2019 Saleen S302 Mustang "Black Label"
2020 Saleen Sportruck XR
2020 Saleen 1 sports car (street version)
2020 Saleen 1 GT4 concept race car
"This is more than a chance for the community to get up close to some of the most extraordinary cars in the world," says America's Car Museum CEO Jennifer Maher. "This is also an opportunity for young people to see that there's a clear career path in automotive technology, and people like Steve Saleen are the role models."
Hagerty covers all kinds of collector cars, trucks and modified vehicles. Let's talk about your special ride.
Get an insurance quote