Jeep joins the EV market with hybrid versions of the Renegade and Compass
It wouldn't be wrong to say that four-wheel and all-wheel drive are the reasons why the Jeep brand exists in the first place. Now Jeep has taken the idea of driving all four wheels into the age of the EV, introducing new plug-in hybrid versions of the Renegade and Compass that use an electric motor to power the rear wheels.
The new hybrid Jeeps were revealed at the Geneva Auto Show, part of an overall effort to grow the brand in Europe. FCA is mum on plans to bring them to North America.
The front wheels are driven by a 1.3-liter turbocharged version of FCA's Global Small Engine. Total power of the hybrid system is said to be up to 240 horsepower. That same internal combustion engine in the North American spec Renegade, is rated at 180 hp and 20 lb-ft of torque. FCA hasn't published power ratings on the electric motor, or battery capacity, but simple math suggests that the traction motor will contribute at least 60 hp, depending on how the electric and gas power peaks overlap. Range when running on the batteries alone is 31 miles (50 km), with a top speed of slightly over 80 mph. The Renegade can accelerate from 0–60 mph in approximately 7 seconds, helped by the instant torque of the electric motor. Figures for the Compass should be comparable.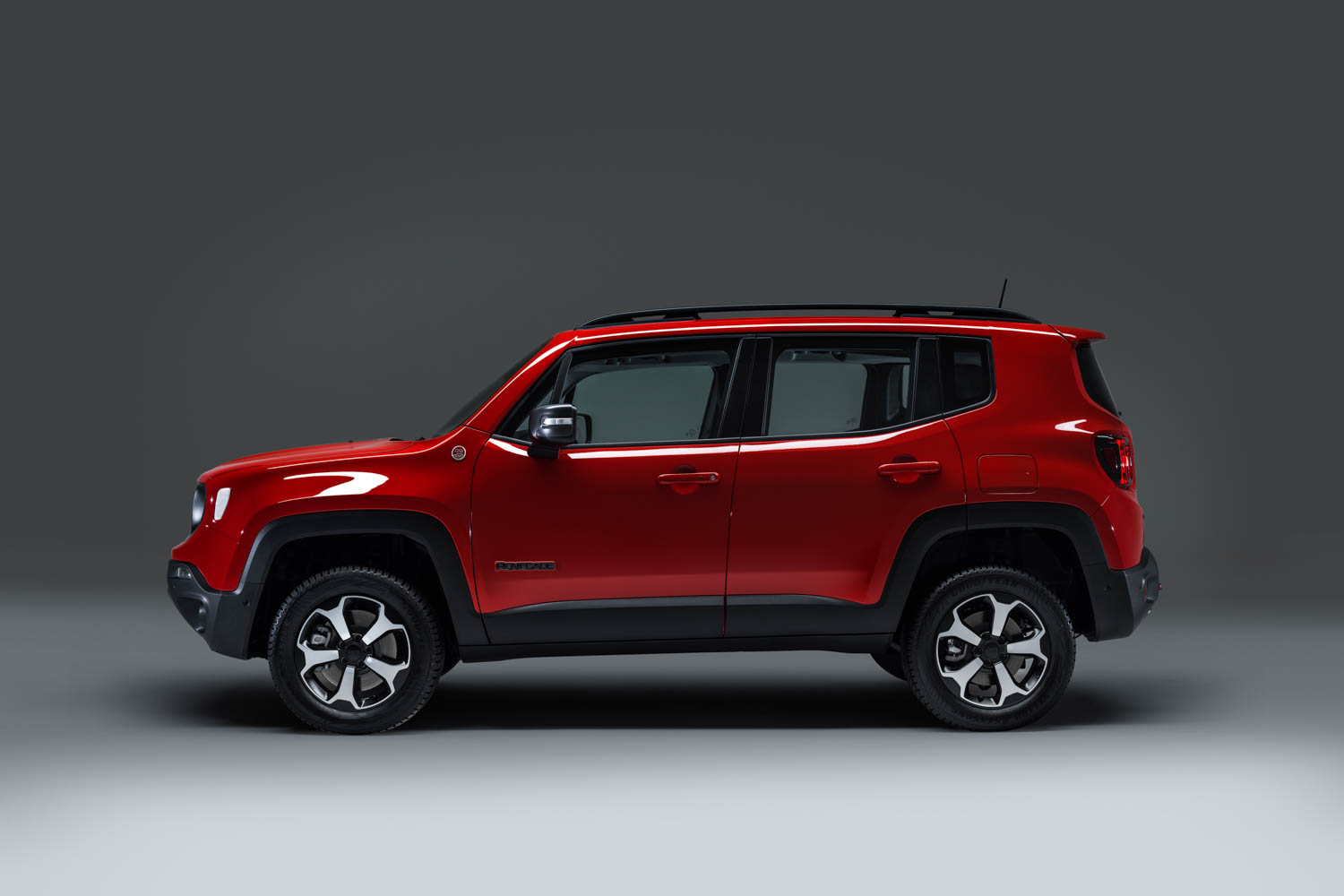 That electric torque is also exploited when the hybrid Jeeps are driven off-road. In challenging off-road conditions, the speed and torque of the electric motor can be controlled with great precision. That control also allows for better distribution of torque, front to back. The gas-electric hybrid all-wheel-drive system is branded "eAWD," and it will likely be shared by the just-revealed Alfa Romeo Tonale.
The PHEV Renegade and Compass have instrument clusters and infotainment screens, specific to the hybrid versions, that keep the driver updated with operational information relating to the hybrid system.
Asked about Jeep's plans for the United States, a spokesperson told Hagerty, "The models announced are not available for the North American market. Beyond that, as you know, we don't speculate on future product or allocations."
Being that the Renegade and Compass are global platforms already on sale in the U.S., and given FCA's paucity of electric vehicles for sale, there is a chance we'll see them here.