How Koenigsegg goes from 250 to zero mph in 8.84 seconds
On September 23, on a bumpy abandoned military runway, a Koenigsegg Regera accelerated to 250 mph in 23.65 seconds. Then, it immediately slowed down to zero, which took just 8.84 seconds on stock Michelin tires. With a car weighing over 3500 pounds, that shouldn't be possible, yet here we are, with the official 0-250-0 mph record now standing at 32.48 seconds.
The Regera's single-gear hybrid drivetrain certainly helps with such runs, but since few cars are capable of reaching 250 mph without ever being this good at stopping safely, we asked the Swedish team for more insight on their rotors and calipers.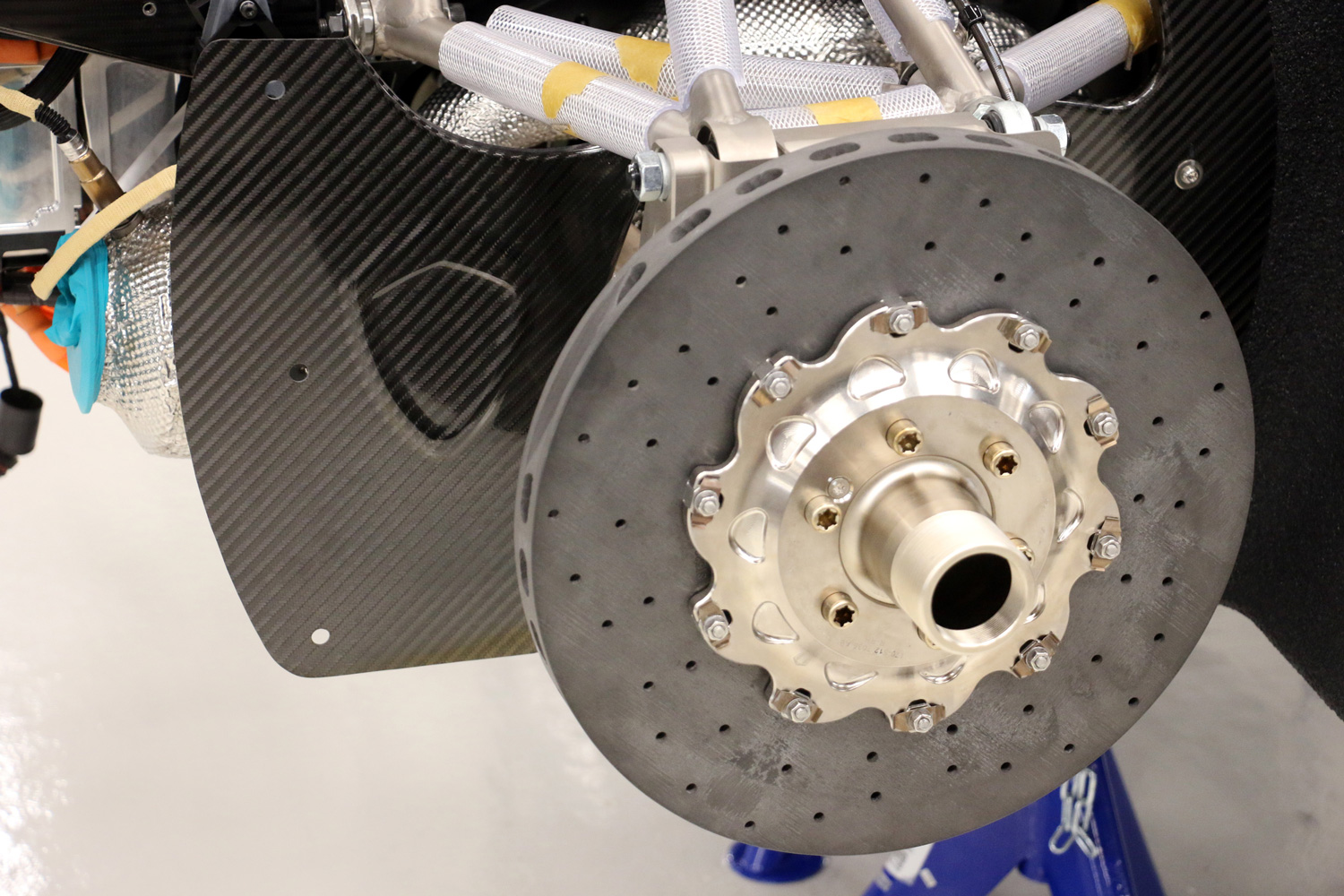 As it turns out, Christian von Koenigsegg wasn't satisfied with available brake solutions back when he was working on the Agera, so he has tasked his engineers to rethink the system before the car was due for production in 2011. Team Koenigsegg worked with the pad and disc suppliers and ran internal tests to find the materials that would provide a suitable match for their wild power figures.
On the Regera, the distance between the pistons and the centre of the discs has been calculated and positioned so that the pads wear down uniformly. What's more, the carbon-ceramic discs under their self-designed calipers consists of carbon fiber strands instead of chopped up carbon fiber you'd find in conventional discs, which promotes efficient absorption and transfer of heat.
The rotors, with their wave-like circumference, are specially machined to match the direction of each wheel while reducing weight, as the positioning of the pads and calipers also favors the car's weight distribution. And every shape is there for a reason, routing the airflow to the cooling channels.
All this builds up into a system that not only performs at 250 mph, but also at five. Henrik Leonhardt, Koenigsegg's brake system lead engineer continues:
"The proof of complementary interface between the disc, pad, and caliper is evident in its high performing and quiet braking. You will notice that brakes tend to squeal a fair bit in conventional racing cars. But our unique design works so well in harmony that there is unnecessary need for additional noise and vibrations dampening in the Regera."
Not all high-end performance car manufacturers develop and produce their own engines, gearboxes and brake systems. But Koenigsegg's wholesome approach to car design leads to products like the Regera, a hybrid that can match its 1500-horsepower drivetrain without drama.
And if you really put that to the test, you'd better have the neck muscles of Koenigsegg factory test driver Sonny Persson. Braking forces of 2g will reshape your eyeballs: