Get world-class roadside assistance from Hagerty
Peace of mind. There are plenty of great reasons to join Hagerty Drivers Club, but knowing you and your passengers­—and your car—will be safe in the event of any mishap is one of the best perks to membership. Hagerty Roadside will take care of everything if you end up stopped on the side of the road, with guaranteed flatbed service and soft tow straps, real-time tracking of the service truck, and an unlimited number of emergency service calls per year.
Forget waiting forever for a tow truck to show up and wondering how long you'll be stuck. Hagerty Roadside allows you to watch the service truck's location in real time on your smartphone. Not only does this eliminate uncertainty, it can give you the freedom to move to a more hospitable location while you wait for the truck to arrive. You can also get text message updates with the estimated time of arrival. Either way, Hagerty Roadside gives you a level of service you expect from the Hagerty name.
Anyone can join Hagerty Driver's Club, whether you have a garage full of classics or are still looking for the perfect dream car—no Hagerty insurance required.
There are three levels of paid membership in Hagerty Drivers Club—1st, 2nd, and 3rd Gear—and each offers a different level of roadside assistance: 1st and 2nd Gear cover classics and modern collectibles (or cars that are eligible for Hagerty insurance, even if you don't have coverage with us), and 3rd Gear includes every car in your household, even your daily drivers.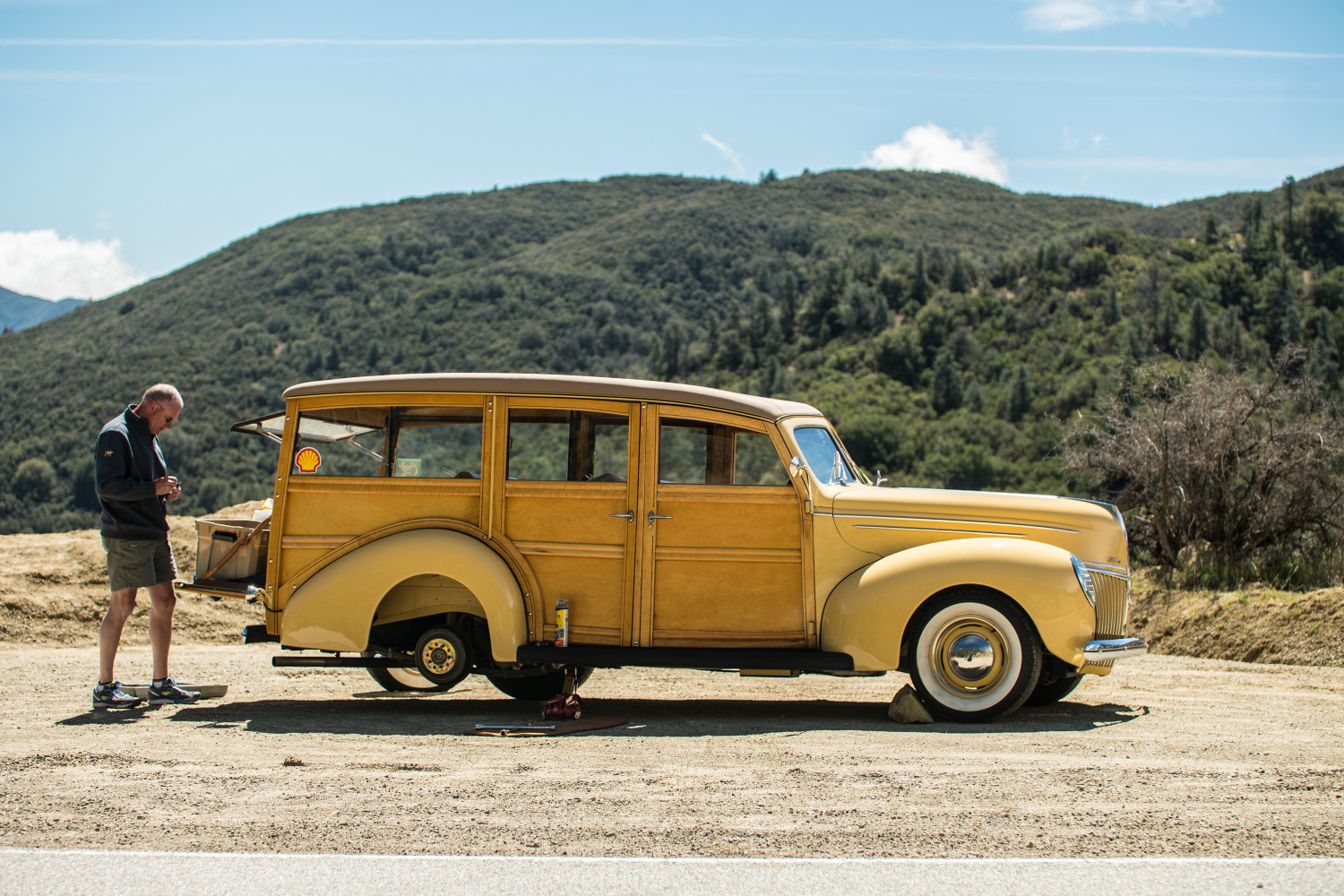 The perks get better as the gears get higher, but even 1st Gear includes unlimited service calls, covers the 15 miles of a tow, and gives you $50 towards roadside emergency services like fuel delivery or flat tire repair. Second Gear increases the perks to 60 miles per tow and $100 towards roadside assistance and adds friends and family notification so you can automatically send updates to the important people in your life. Third Gear comes with 150 miles per tow, on all your vehicles, plus all the other included perks.
Hagerty Roadside also includes trailer towing. Similar to the coverage for classics, 1st and 2nd gear cover your car hauler and classic, 3rd also covers assistance for your tow vehicle. (We'll still arrange roadside assistance for 1st and 2nd gear members' tow vehicle, of course, but the additional cost is not included in those levels of membership.)
All HDC memberships include Hagerty magazine, automotive discounts, exclusive member-only live and online events, and unlimited access to our valuation tools. Learn more about HDC and sign up today!