Get a glimpse inside Aston Martin Works' Heritage Division
Now that more than half of the 19 DB4 GT Zagato Continuation cars that are planned are in various stages of construction, Aston Martin is giving us a look at how the artisans at Aston Martin Works' Heritage Division hand-craft their masterpieces. The company says that about 4500 hours of work go into fabricating each of the vintage cars, which are being sold paired with the modern DBS GT Zagato as the $7.26 million DBZ Century Collection, celebrating the centennial of Zagato, the Italian design studio and coachbuilder.
Because of AM's investment in a new Continuation build facility at Newport Pagnell, for the first time its technicians can build multiple continuation vehicles at the same time. It also allows the company to combine old-world coachbuilding techniques with what the company says is a sensitive use of modern technology. The Continuation DB4 GT Zagato models will be accurate, but not exact, reproductions as there will be some performance enhancements over the 1960s vintage cars. Built to race against Ferrari in the early 1960s, the beauty of Zagato's lines have made the original DB4 GT Zs some of the most desired automobiles in the world. Aston Martin says that the Continuation cars are the most valuable it has made, implying they are more costly than the companion DBS GT Zagatos.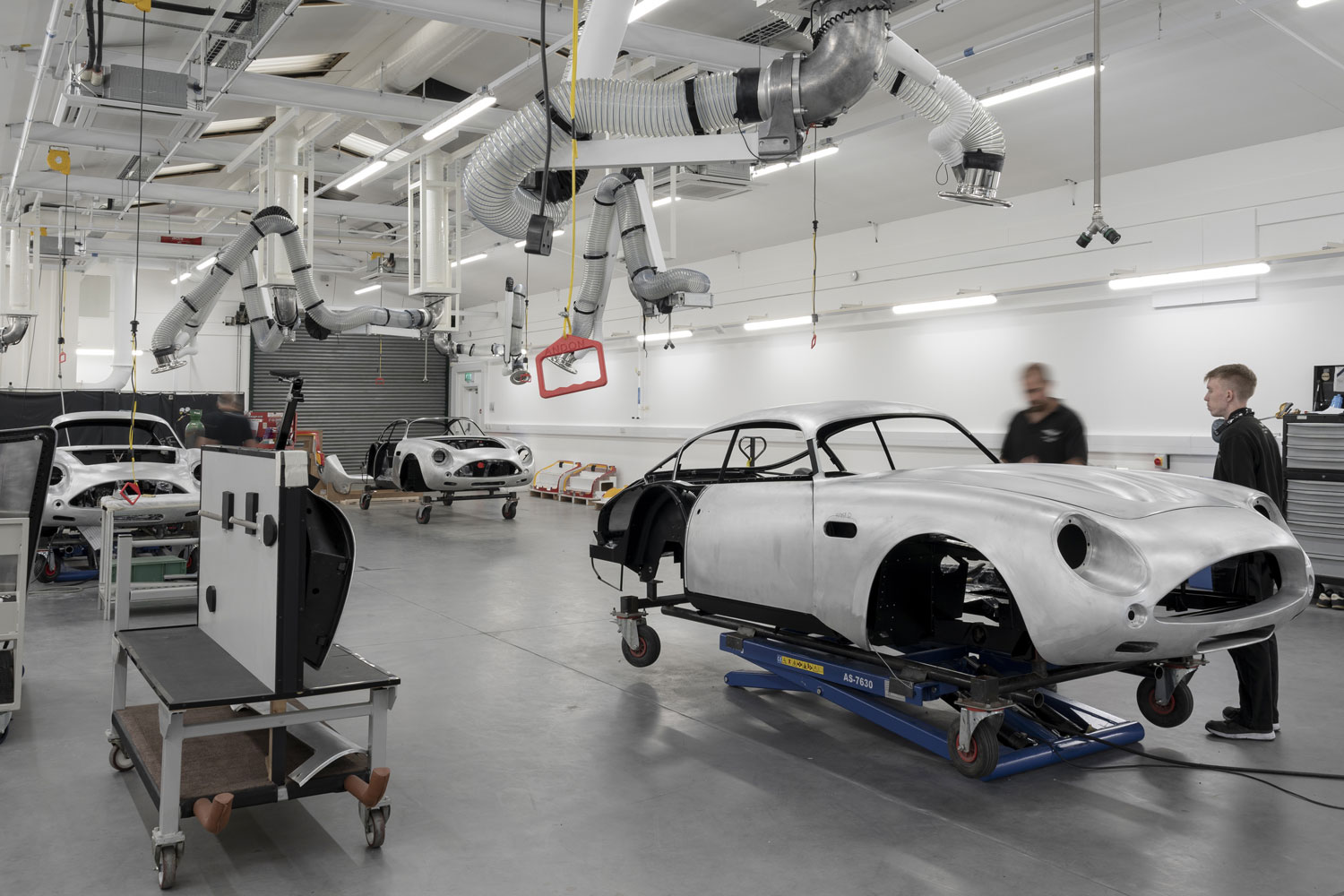 Although it's a modern facility and modern technology is used when appropriate, there isn't anything like an assembly line, and the cars are built individually. To get an idea of the detailed and meticulous nature of the work, Aston Martin has released a couple dozen photos of its craftsmen doing things like hand-shaping metal with a hammer and dolly, hand-finishing body seams, and hand-checking panel gaps on a flawless, finished body.
Paul Spires, President of Aston Martin Works, said, "It's a privilege for all of us here at Newport Pagnell, as part of the Aston Martin family, to work on these remarkable 'new old' cars."
The fabrication of the 19 DB4 GT Zagato cars follows the success of the 25 DB4 GT Continuation models that Aston Martin sold in 2017. The specialist luxury sports car maker is preparing for its most ambitious Continuation project yet, the Aston Martin DB5 Goldfinger Edition cars that will come to market in 2020, after the Zagato Continuation cars are completed.
Delivery of the DB4 GT Zagato Continuation cars begins in late 2019, with the DBS GT Zagato following a year later.