Jump onboard a BMW M6 GT3 racing at the Nürburgring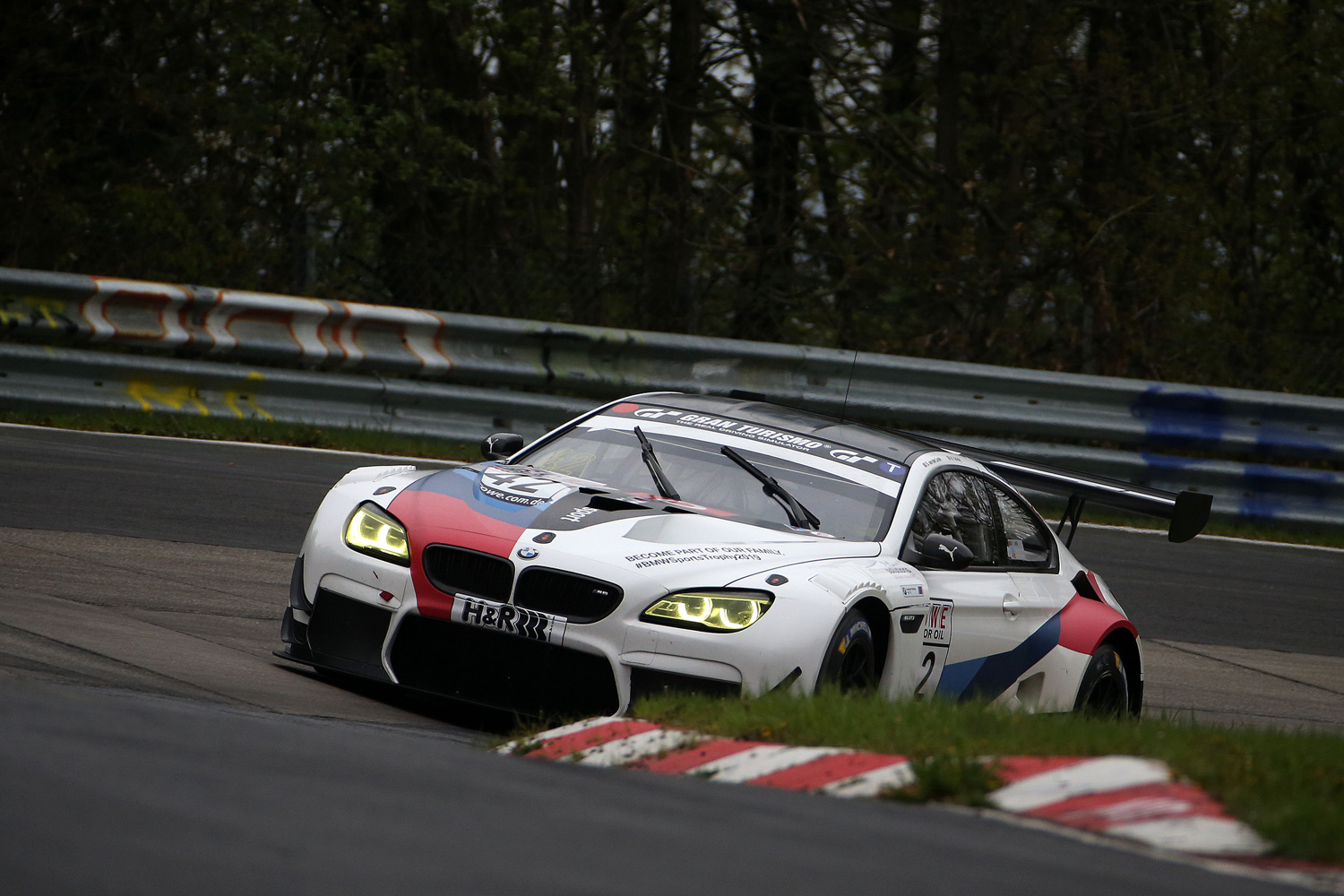 There's a good reason why you can't just buy your way into racing at the Nürburgring. Mastering this track is not a task than can be rushed, lest a driver find themselves off the deep-end and into the Armco at deadly speeds. Not to mention racing involves, well, other cars, exponentially increasing the risk of something going wrong.
The local VLN Endurance Championship includes cars from a wide range of classes, forcing drivers in faster classes like the FIA's GT3 class to be very aware of their surroundings. No small task when a driver is working hard to pilot their car through the Nordscheife's 154 corners, but a titanic ask when also closing in on slower machinery with pace.
Thankfully, the racing trio of Christian Krognes, David Pittard and Jody Fannin driving for Walkenhorst Motorsport are not new to the Nürburgring, nor is their car.
The BMW M6 GT3 was developed in 2015 for the 2016 competition season, and it started winning races right out of the gate. Its 4.4-liter twin-turbo V-8 was only slightly modified compared to the one available in the M5 and M6 road cars up until last year.
Engines in the GT3 cars are restricted to around 585-hp, despite the same V-8 putting out 617 horsepower in the upgraded S63B44T4-spec found in the BMW M5 and newly-announced Competition variants of the X5 M and X6 M SUVs.
In the 2018 GT3 Evo tune, the package includes dry sump lubrication, a triple-disc sintered clutch, a six-speed sequential gearbox, and a multi-plate limited-slip differential with extra oil cooling. Combined with a dramatically stiffer chassis and race-bred suspension, this car is rapid ad infinitum. This feels especially true when sharing a track with race car versions of the Toyota 86 sports car and various converted E90-generation 3 Series cars, among other much slower machinery.
Grab those headphones and let the sweet, sweet whine of dog-cut gears and a race-tuned V-8 sing you the (extremely peppy) song of its people.