After 52 years, one woman's '67 Beetle gets a factory-fresh makeover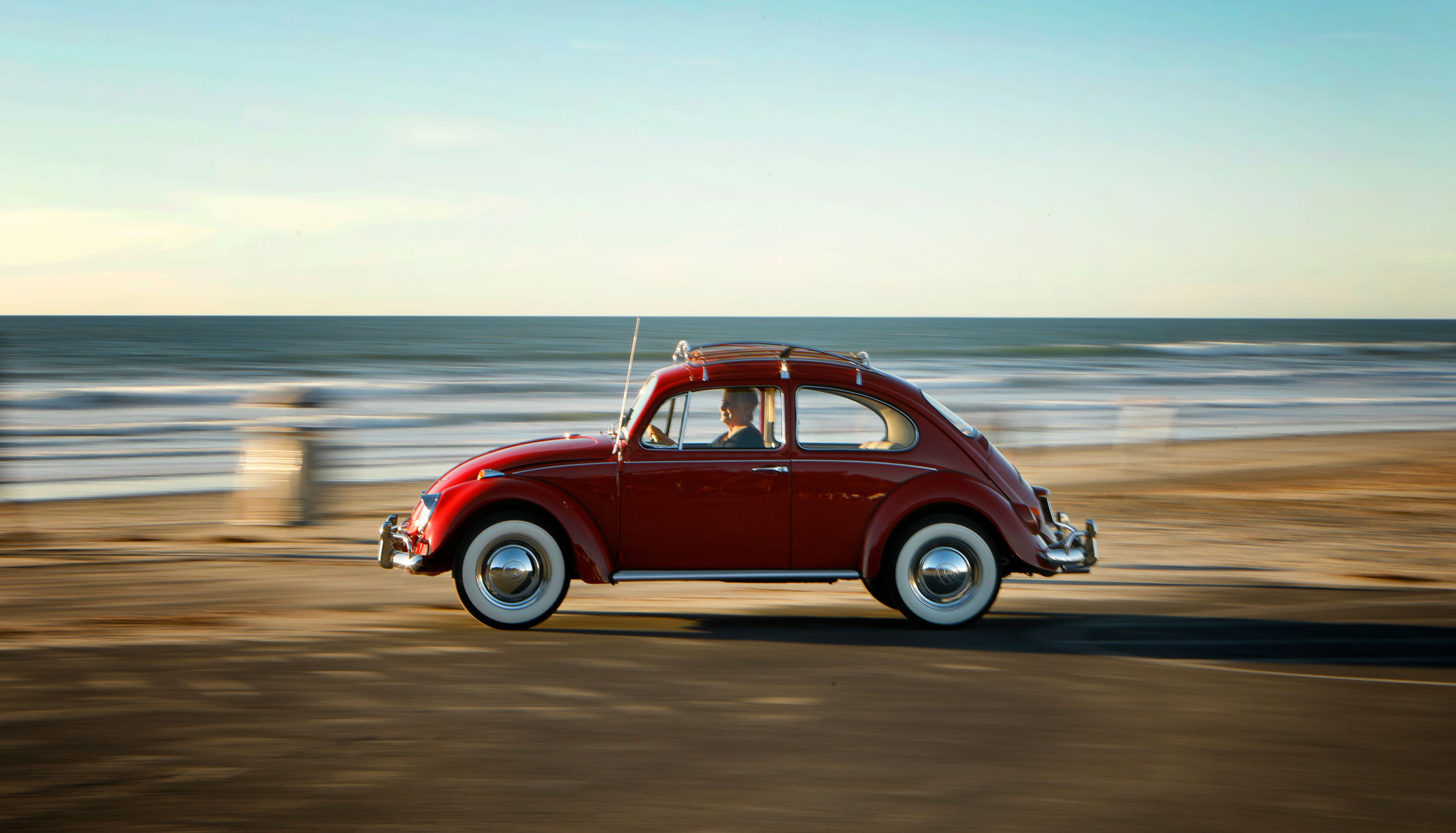 Kathleen Brooks wiped her eyes, tearing up as the tow truck driver hauled her faded red 1967 Volkswagen Beetle onto a flatbed. "She looks awful," said Brooks, before kissing her hand and gently tapping it onto the bug's rear fender. Maybe it was so hard for Brooks to part with Annie, her beloved Beetle, because she knew that by the time she was reunited with her car she'd hardly recognize it. Volkswagen agreed to fully restore Annie to better-than-new condition after more than 350,000 miles and 52 years of Brooks' single ownership.
"We often hear stories of dedicated Volkswagen owners, but there was something special about Kathleen and Annie that we felt we needed to honor," said Derrick Hatami, executive VP of sales and marketing for Volkswagen. "The original Beetle launched our business in the United States. This isn't just a Beetle, it's a member of her family, and after all the time our employees have spent with this special vehicle, we feel Annie is a part of our family as well."
Brooks, 72, bought Annie new in December of 1966, and she has since shared a lifetime of experience with her car, which was always there for her. "She has been with me through marriage and divorce, the purchase of my house, my own business, several jobs, three bouts of breast cancer. She has tootled me everywhere."
But over the years Annie started to show her age, with considerable rust in the floor wearing a hole straight through to the ground, as well as suspension and electrical issues. In recent years, Brooks has been hesitant to take Annie out for long road trips. It's slow going up hills and runs smoother in cool weather. "I've said many times she and I are so much alike because she's old, she's faded, she's dinged, she's dented, she's rusted, but you know what? She keeps running," said Brooks.
When Annie arrived at Volkswage's factory in Puebla, Mexico, the team was excited to bring the car back to life. But there was a lot of work to be done. VW says it replaced about 40 percent of the car's parts and restored 357 other original parts, as well as upgraded some components to better than new. In addition to a fully rebuilt engine with electronic ignition, Annie now has disc brakes instead of the original drums, an updated, vintage-look radio with Bluetooth, modern wiring, and special leather seats with "Kathleen" and "Annie" embroidered into the seats. And the car is intended to be driven, not to sit in a museum.
The restoration took 11 months, but when you see Brooks reunited with Annie for the first time, it's all worth it. She is immediately overcome with emotion, hardly able to believe this is even the same car. And Brooks more than a little appreciated how much better Annie drove, now more than capable of dealing with hot weather and steep hills.
Here's to hoping she hits the road in Annie for many miles and many years to come. As an owner of a (slightly faded) red '67 Beetle of my own, I can't say I'm not jealous.