2019 Hot Wheels Legends tour makes its final stop at SEMA and picks a winner
In 2018, Hot Wheels kicked off their Legends Tour, visiting cities across the United States to select one winner that would see their wild ride immortalized in die-cast 1:64-scale as the newest Hot Wheels car. For 2019, the Legends Tour expanded to Mexico and stopped by 18 cities—from Mexico City to Miami—picking up a finalist at each venue along the way. 2019's winner will be chosen at the conclusion of the 2019 SEMA show, but until then, here are some full-size versions of our favorite Hot Wheels cars, and some rides that we think are the top contenders for becoming the next Hot Wheels Legend.
First, some of our favorites that have been around the block and might already be in your Hot Wheels collection:
Originally designed in 1968, Twin Mill was the first unique Hot Wheels creation to earn a full-scale build. It's powered by a pair of supercharged 502-cubic-inch big-block Chevy engines and yes, it runs and drives. Since its 2001 unveiling, it's been revised three times.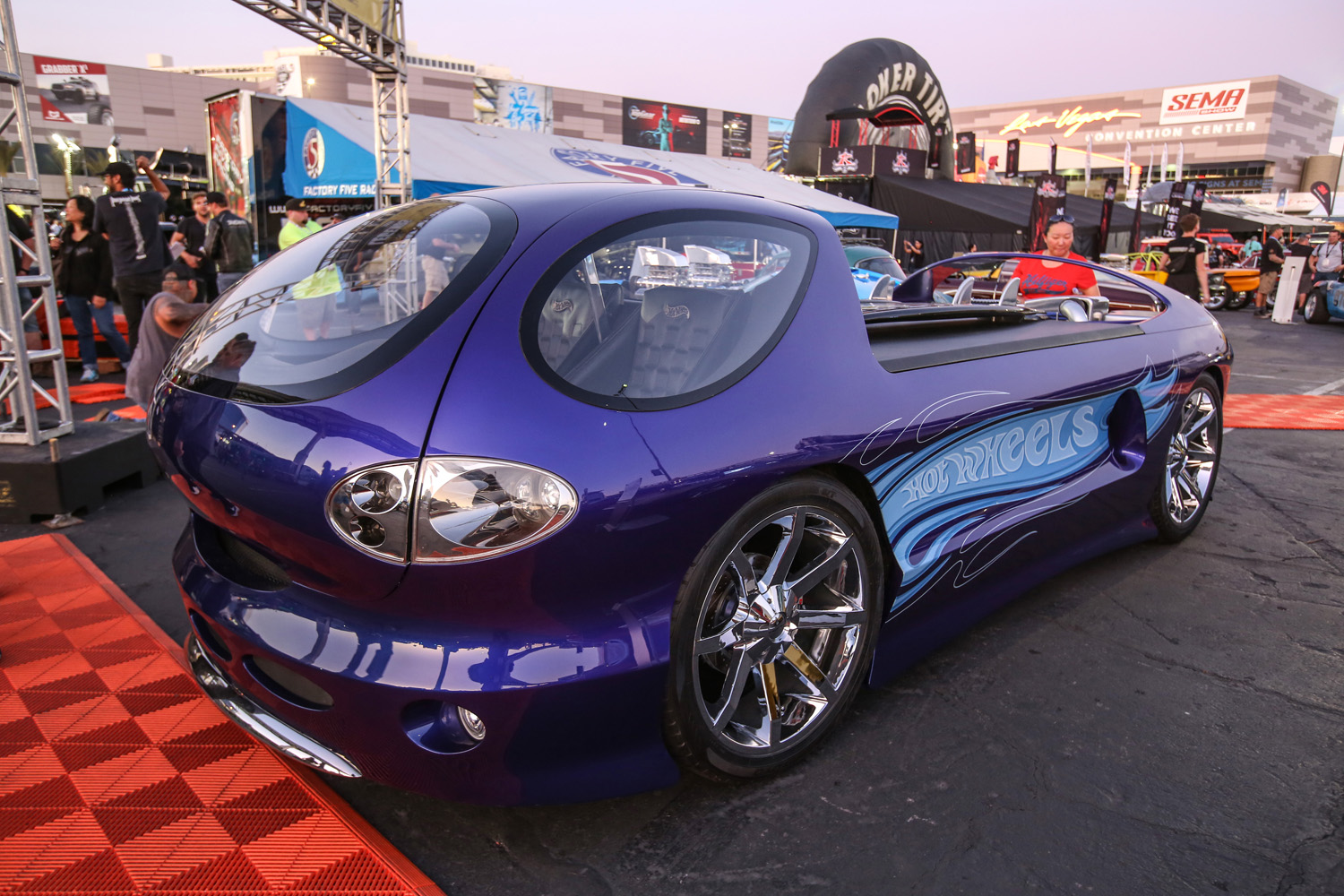 Deora II is a 2003 reinterpretation of the original Deora designed by Harry Bentley Bradley that won the 1967 Ridler Award. This version was built by Chip Foose and uses a supercharged Cadillac Northstar V-8.
Bone Shaker is an original Hot Wheels design by Larry Wood in 2006 and was first built in full-scale in 2011. It was refreshed for the brand's 50th anniversary in 2018.
The Midas Monkey is a 1968 Corvette Stingray customized by Gas Monkey Garage. It's powered by a blown 427-cubic-inch big-block Chevy and features fender-exit exhaust.
Rip Rod is powered by a 1.0-liter Ford EcoBoost and combines the classic styling and single-seat size of a dirt Legends racer with longer travel suspension. It's fully functional and shockingly capable.
Now, some contenders for this year's Hot Wheel Legends prize—specifically, here are two that we thought were the frontrunners. Make sure to click through the gallery below to see the other worthy entrants.
This 1968 Toyota Land Cruiser is wild and incredibly well done, making it a solid choice for a Hot Wheels Legend. It was built by Bob Colfer, Jon Lagler, and Chad Colfer on top of a custom chassis with independent suspension. It's powered by a 5.0-liter BMW V-12 engine that is easily visible through what's left of the hood.
The Nashole, built by Greg Salzillo and Dave Ford, capitalizes on the compact size of the Nash Metropolitan and adds a much wider stance and chopped top for a look that's equal parts purposeful and silly. It already seems like a toy in full-scale and it wowed the judges at SEMA so much that it was selected as the overall winer of the 2019 Hot Wheels Legends Tour.