Detroit Fire Dept. 1927 Packard ambulance goes under knife and returns to glory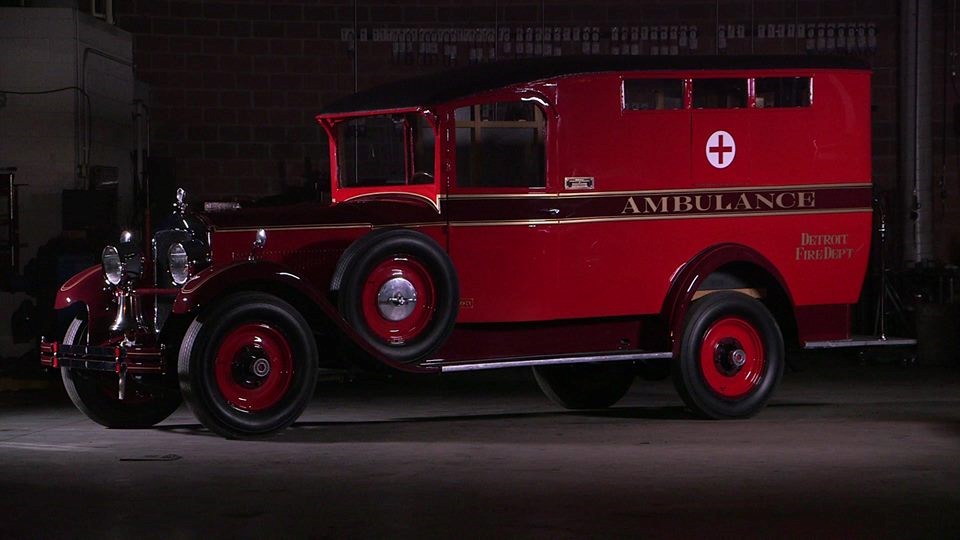 In 1974, Brant "Doc" Vitek came across a unique piece of Detroit history while at the sprawling Hershey Swap Meet: a 1927 Packard ambulance that had been used by the Detroit Fire Department for nearly 30 years. It had served the department well, in many roles, but by the time it left service in the '50s it had been modified by the department. When Doc found it 20 years later, it was literally a shell of its former self.
Still, it could have been worse, and Doc saw the potential. Many of its original parts were still intact. And it was a Packard, after all, so it deserved better. Doc disassembled the truck and hoped to restore it to its shiny red glory, but he got sidetracked by other projects and pursuits. The Packard remained on the back burner as Doc kept his eyes open for the many ambulance-specific parts that make it so special, as well as the Packard-specific parts that had become more and more difficult to find.
After the ambulance's 40-year-long hibernation in Doc's possession, he called upon Sterling Hot Rods in Sterling, Virginia, to help out. The three-year process of transforming the truck to better-than-new condition involved a full frame-off restoration and an intrepid search for hard-to-find parts, like the truck's hood latches. Some friends helped with the woodwork while Sterling Hot Rods fabricated replacement sheet metal to match the photos that Doc had sourced of the original.
Kelly Thompson of Lehigh Auto Body and Service Center—the collision repair, body shop, and vehicle maintenance side of Sterling Hot Rods—says Doc was so excited to hear the Packard's engine fire up for the first time in 43 years that he drove the ambulance around the parking lot, even though it was just an engine and chassis at the time. Kelly says the entire crew got wrapped up in the build, calling it a "labor of love."
The fire station where the Packard originally served, Engine 17 Ladder 7, is still in operation at 6100 Second Avenue in Detroit, and Doc plans to ship the ambulance there in September so that it can be reunited with the station where it served for so long.