4.5-million-dollar construction project underway at the Nürburgring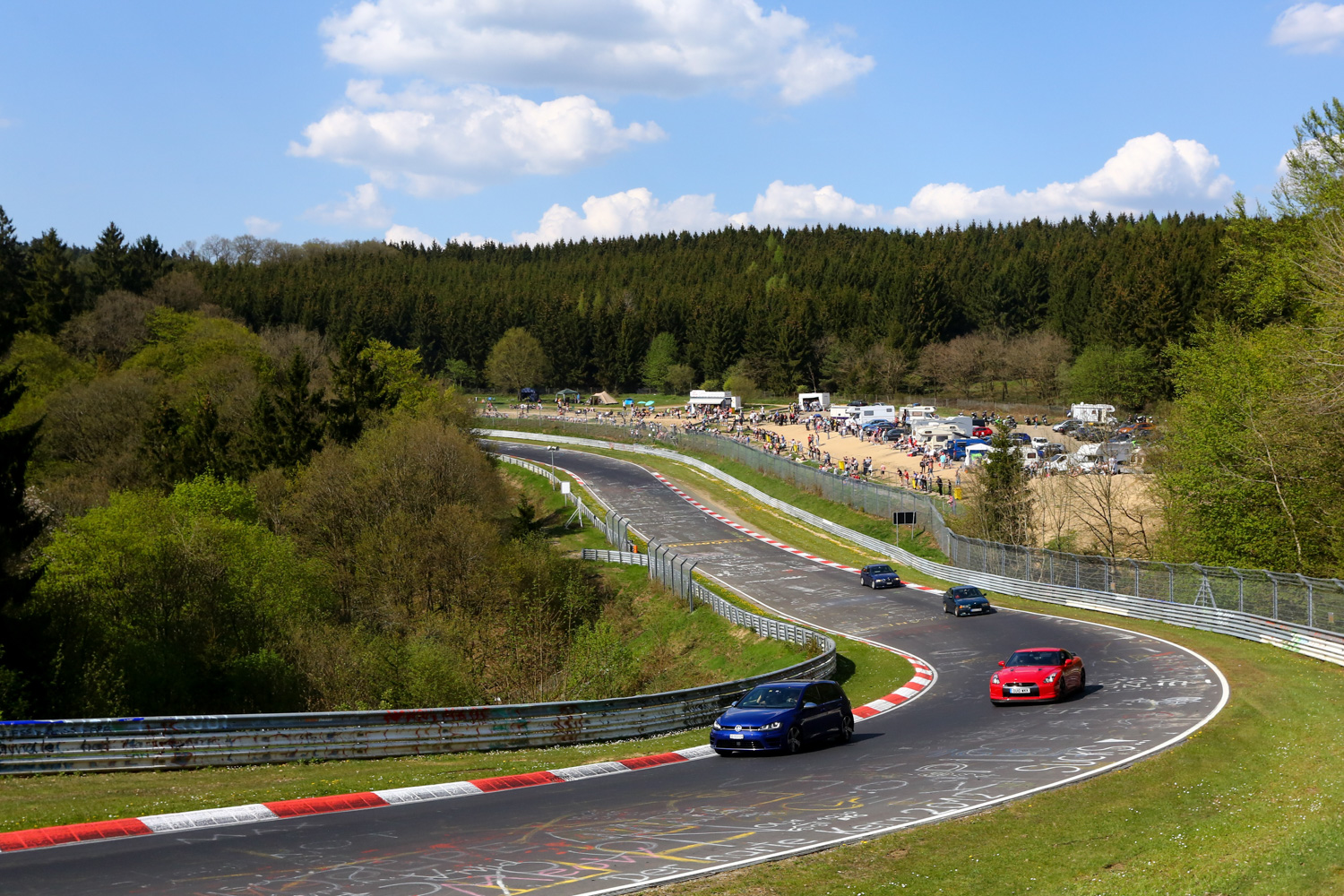 Germany's iconic racing circuit turned public toll road, the Nürburgring Nordschleife, is under construction. Previously a stop on the F1 circuit, the Ring today frequently plays host manufacturers testing their newest models and patrons looking for a thrill on the twisty toll road. The Nordschleife, or North Loop, has remained relatively unchanged since 1984. That changes this winter, as the first construction work in more than 40 years has already begun.
Upon witnessing the vein of tarmac undulating through the Eifel forest, an English journalist wrote, "it seemed as if a reeling, drunken giant had been sent out to determine the route." Lucky for competitors and fans, the track layout will remain unchanged. Only the track surface will be revamped.
Though Nürburgring project manager Alexander Schnobel promises to retain the layout down to the width of the track, some of the bumps caused from settling in pavement laid over forty years ago will be eliminated. Will it open the door for competitors looking to knock down the track record held by a Porsche 919 Hybrid? Hardly. However, it may come into play as automakers look to eke out another second in elapsed time from a track frequently used as a benchmark in new model testing.
While it's reported just ten percent of the track will be resurfaced, it must be noted that the Nordschleife alone is over 12 miles in length. To put this in context, the combined 1.5 mile repave is an entire Charlotte Motor Speedway. Over 6,000 tons of asphalt will be removed, then regurgitated back onto the track as a new mixture. In addition to the repave, 3,000 feet of FIA approved fencing will be erected along certain parts of the circuit.
The $4.5 million project is already underway. Though we may have to wait until February 22nd to see the final result, the real question is how long do we have to wait until we get to sample the new surface digitally, in racing games like Gran Turismo and Forza Motorsport?