Celebrate Trans Am V-8s on 3/02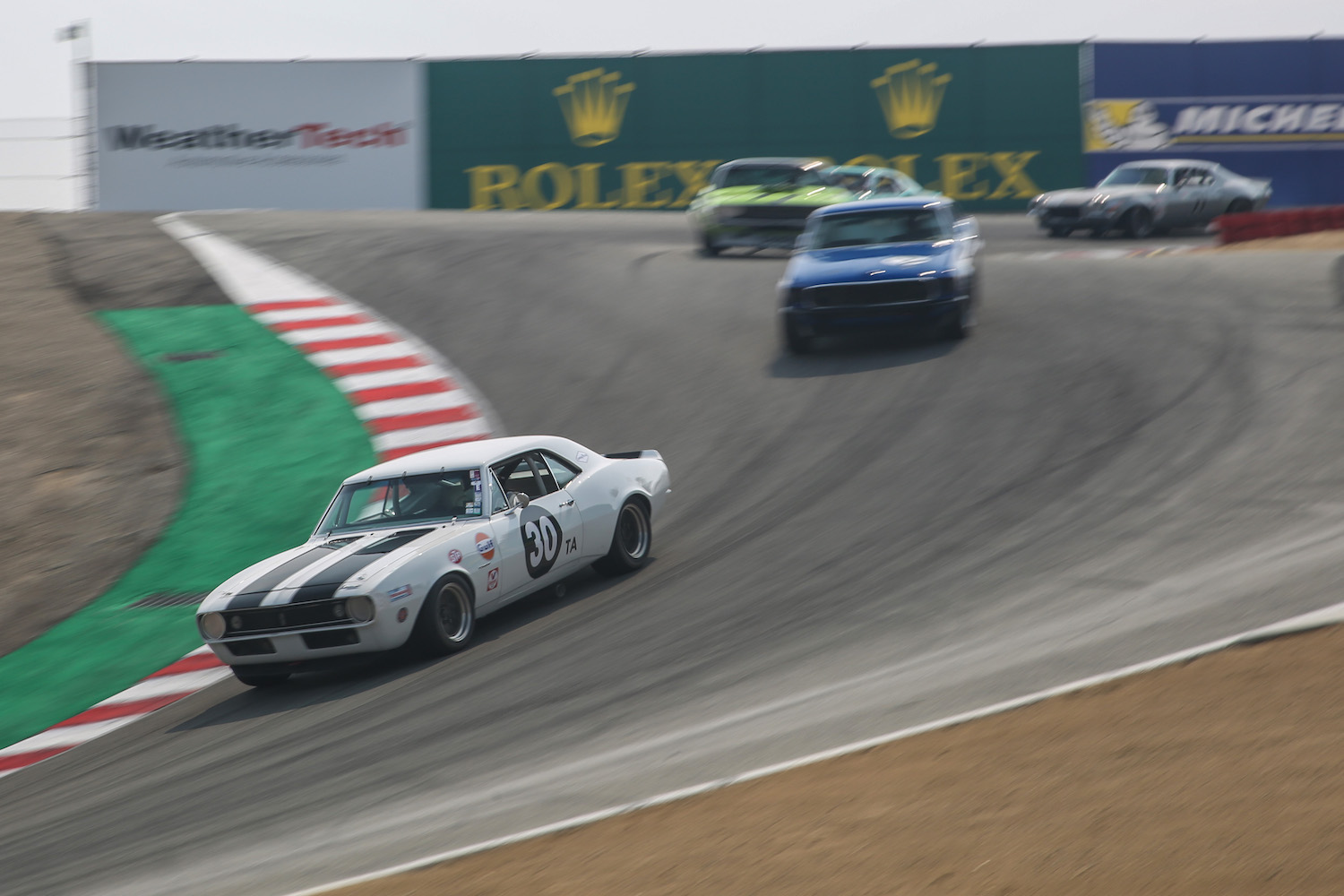 Many of the most celebrated American small-block V-8s reached their pinnacle thanks to Trans Am racing. Since the calendar says March 2—that's 3/02—we thought it was appropriate to shine a light on two of the most famous 302-cubic-inch V-8s.
Ford had its snappy 298 V-8 find racing success in the Shelby GT350 and it also served as the production engine for the homologation of the GT40 Mk. 1. However, when it came time to race the GT40 in 1966 and '67, it was the big-block that Ford chose to power its Le Mans program to back-to-back wins. When FIA forced Ford to abandon its 7.0-liter engines in 1968 in favor of a power plant with a maximum displacement of 5.0 liters, the 289 was used as the foundation. Bumping the 289's 2.87-inch stroke to an even 3.0 inches, the Windsor small-block displaced 301.59 cubic inches, which rounds up to the familiar 302.
Chevrolet had already landed on the 302-cu-in displacement using the same bore and stroke by creating a new combination of from two engines that were already in production. The 283 had been built since 1957 and was the first new small-block Chevy displacement after the 265's 1955 debut. Its 3-inch stroke, combined with the 4.0-inch bore of the 327, on sale since 1962, netted the 302 cubic inches that kept the 1967 Camaro Z/28 under the SCCA's 5.0-liter maximum displacement.
A performance engine is more than just its displacement. Ford created the Boss 302 engine for Trans Am use by topping the compact Windsor short-block with cylinder heads that were planned for the taller-deck 351 Cleveland. Unlike a normal Ford or Chevy small-block with inline valves, the Boss 302's valves were canted, like a big-block Ford or Chevy, allowing for massive 2.23-inch intake valves for 1969 models. It proved to be a powerful combination on the track, but the huge ports were meant for high-rpm use and didn't make for a very happy cruiser. For 1970, the intake valves were reduced to 2.19 inches, still huge for a small-block. Exhaust valves for both years were 1.71 inches. Like Chevy's 302, it was rated at a paltry 290 horsepower.
Chevrolet's production Z/28 models came with more street-friendly cylinder heads with 2.02-inch intake and 1.60-inch exhaust valves, a combination used since 1964 that would be the default sizes on high-performance small-block Chevy heads for decades. What wasn't street-friendly was the solid lifter cam found on the 302. Known as the "30-30" cam for its hot valve lash settings, the cam was rowdy, and like its Ford rival, came alive at high engine speeds. Topping Chevy's 302 was a high-rise aluminum dual-plane intake, but the optional dual-quad cross-ram is perhaps its signature piece. Its twin Holley carbs, linked with a large oval air cleaner, is a show-stopper when the hood is popped.
Starting with the 1970 model year, SCCA allowed Trans Am entrants to run engines that were based on a production block but didn't require homologation models to use 5.0-liter engines, which left Chevrolet to build Z/28s with 350-cubic-inch engines and Plymouth to unleash AAR 'Cudas with triple-carbed 340s. Despite the SCCA no longer requiring it, Ford gave the Boss 302 one more year of production for 1970, the year it took the SCCA manufacturer's championship back from Chevrolet. Even with the Boss title shelved, Ford continued to produce the 302 for decades and revived the Boss 302 moniker in 2012, keeping its racing heritage alive with that magical displacement.