Unloved by the masses, the retro sport truck Chevrolet SSR is a hot collector
The most amazing part of the Chevrolet SSR's history is that it was built at all. It looks like one of those concept cars that a company does on a whim, causes some buzz in the press, gathers some crowds at the auto show, and then fades away as everybody moves on with their lives. When Chevrolet first displayed the SSR (Super Sport Roadster) at the Detroit Auto Show in 2000, nobody thought that GM would actually put the thing into production. Who would even buy a convertible two-seater pickup that looked like something the folks at Hot Wheels would come up with? As it turns out, not that many people, but we'll get to that in a bit. Chevrolet actually did give the SSR a go with a solid five model year production run and (eventually) some legit performance cred, unlike those other early 2000s retro-mobiles – the Plymouth Prowler and Ford Thunderbird. An SSR paced the Indy 500 in 2003, and its completely ridiculous styling prompted Car and Driver to call it "part roadster, part truck, and part Van Halen, it's a retro Yankee wrapped in concept-car spandex."
Right off the bat, the SSR had the same problem as the aforementioned Prowler and T-Bird. It looked like a hot rod, but underneath it was just a TrailBlazer EXT with the same 5.3-liter, 300-hp V-8 and 4-speed automatic. Chevy remedied things in 2005 with the 6.0-liter LS2 V-8 shared with the C6 Corvette and Pontiac GTO, bringing output up to 390 horsepower and 405 lb-ft of torque. Buyers could even get a Tremec 6-speed manual.
In the end, though, the $40,000 price (nearly 50 grand in 2018 dollars) was too steep for most. In addition to being expensive, it was also too much of a sports car for pickup truck folks, and too much of a pickup for sports car folks. The SSR quietly died in 2006 after about 24,000 were sold, and few tears were shed at the time.
But while the SSR flopped in the showroom, more attention has been coming their way for the past couple of years in the market. If you just absolutely need a two-seater pickup with a retractable hardtop and a Corvette engine then this is pretty much the only place to look and there appear to be quite a few just like you out there. Buyer interest (measured by insurance quote activity) so far in 2018 is 16 percent higher than over the same period in 2017, and increased by 15 percent in 2015 and 2016 as well.
At the high end, over the last year a few low-mile SSRs have traded above their original MSRP, which is typically the threshold of when a vehicle becomes collectible. At Mecum Indy last year, a 2006 model with 35,000 miles sold for $49,500 and the first production 2003 model sold for $56,100. At the same sale this year, a 2005 model with 76 miles sold for $48,400, and a 2,200-mile 2005 model sold for $55,000 at Barrett-Jackson Northeast earlier this summer. Any major Hagerty Price Guide movements, meanwhile, have been limited to the latest update. The largest was a 19 percent increase in #1 condition values and a 25 percent increase for #2 condition values for the 2006 model, but SSR prices are up across the board. Naturally, the 2005 and 2006 LS2-powered SSR is the most desirable, and factor in an extra 5 grand for the roughly 2,200 SSRs built with a 6-speed.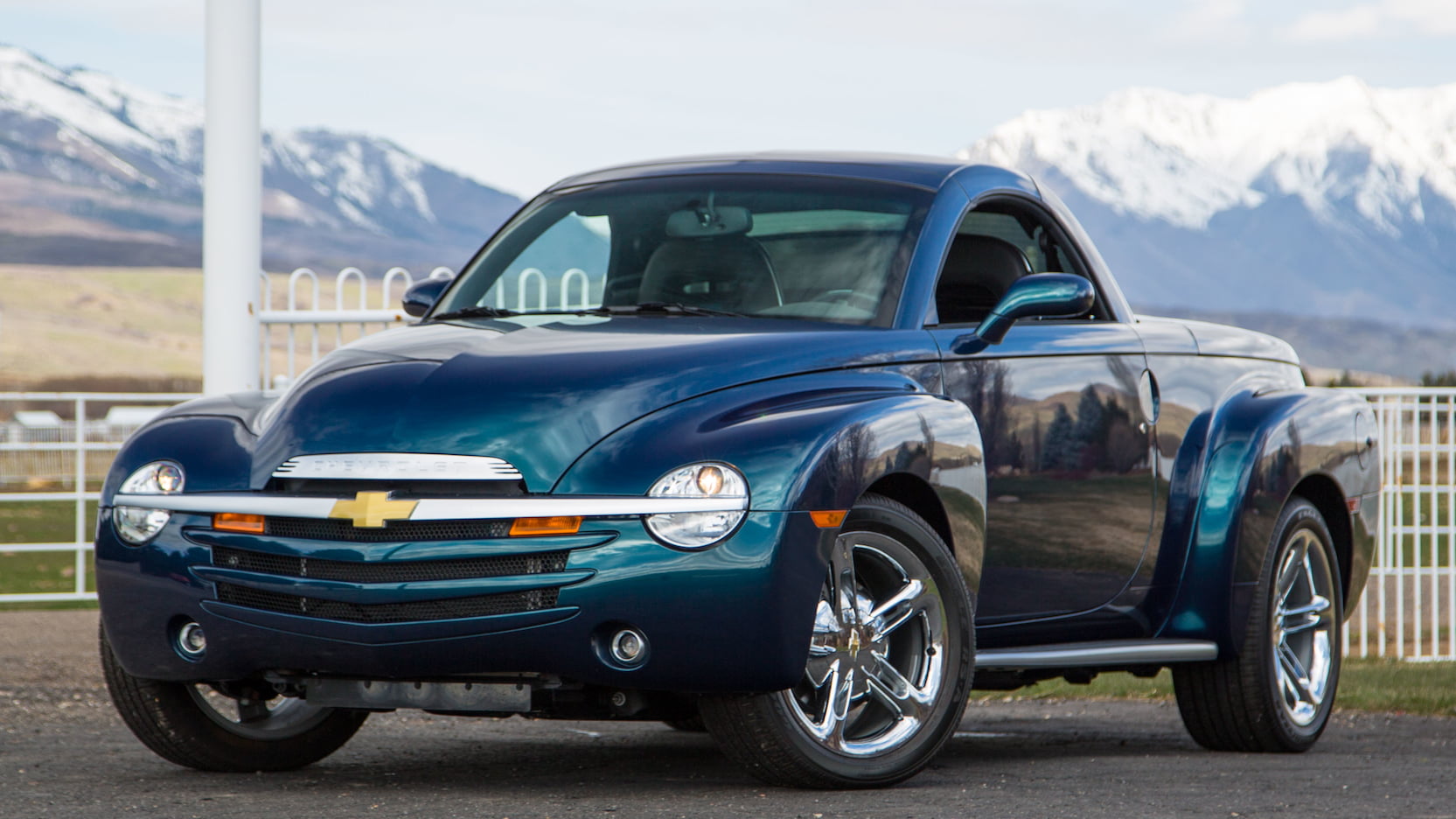 So, who is drawn to the SSR these days? Our data indicates older buyers gravitate towards the SSR much like the equivalent Thunderbird and Prowler, with the average age of someone quoting an SSR coming in at 66. This has been consistent over the past several years. The average age of an SSR owner is 67.
Like the Cadillac Allante we covered a couple of weeks ago, the long term prospects for this GM oddball probably aren't great. The notoriety of the design, the relatively high performance, and the popularity among retirement-age enthusiasts have helped surge interest in recent years, but younger buyers aren't as enthusiastic and even with a 6-speed it's not rare enough to be a high-dollar unicorn in the near future. That combined with the early 2000s GM styling (and retro styling) that hasn't exactly aged gracefully seems to suggest that things don't look too rosy in the long term, but for now at least SSR values are on the rise and worth keeping an eye on. And love it or hate it, there just isn't anything else on the road quite like one of these wacky pickups in "concept car spandex."