The 25 cars buyers are forgetting about
If we told you that one of the most beloved air-cooled Porsche models would be a perennial on our Hagerty Vehicle Rating lists, you'd probably guess it would be among the 25 hottest collector vehicles—not the Bottom 25. Yet here's the turbocharged 930 again, still near the bottom of our HVR list… and for good reason. Let us explain.
The Hagerty Vehicle Rating takes into consideration auction and private sales results, insurance quoting activity, and the number of new policies purchased to sort through hundreds of car models and compare them to the collector car market as a whole. Our valuation team then assigns each car a score from 1 to 100, with a score of 50 denoting a car that's perfectly following the overall market trend. Popular cars that are gaining interest and value will score higher, while those with flagging interest or sale prices score lower. A vehicle's position on the list isn't a sign of future collectability—it's more of a pulse marker on the current market.
The 1976–1989 Porsche 911 Carrera (Turbo 930) is one heck of a car, and outperforms many of its peers; as such, it brings along a six-digit price tag. Along with the 930's presence on the bottom of the last few HVR lists, another continued trend we've discovered is that the Bottom 25 list carries a much higher average value than the Top 25 list.
In the most recent scenario, the average price for a vehicle in #3 (Good) condition came to $18,000 for the 29 vehicles that comprised the top 25 HVR scorers. The Bottom 25 (which is actually made up of 28 vehicles) had an average #3 value of $33,350. Just like before, this contrast tells us that more collectors and enthusiasts are looking to add an affordable vehicle to their stable, and that there's more buying and selling action to be had at the lower end of the market. No real surprise there.
There are some other interesting trends worth noting:
The '67–'70 Eldorado's rating has dropped four times in a row now; but perhaps a nice cameo in Quentin Tarantino's Once Upon a Time in Hollywood can help remind people how striking the sharp-edged, long-hooded, front-wheel-drive status symbol really is.
Dropping furthest down the rankings is the 1963–1970 Datsun 1500/1600/2000. The sprightly drop-top has been a viable alternative to British standards; but, according to analyst James Hewitt, the 12-month running count in cars quoted has dropped the last two months, "This is the first time since late 2017 that these Datsuns have had a negative change two months in a row." Hewitt noted.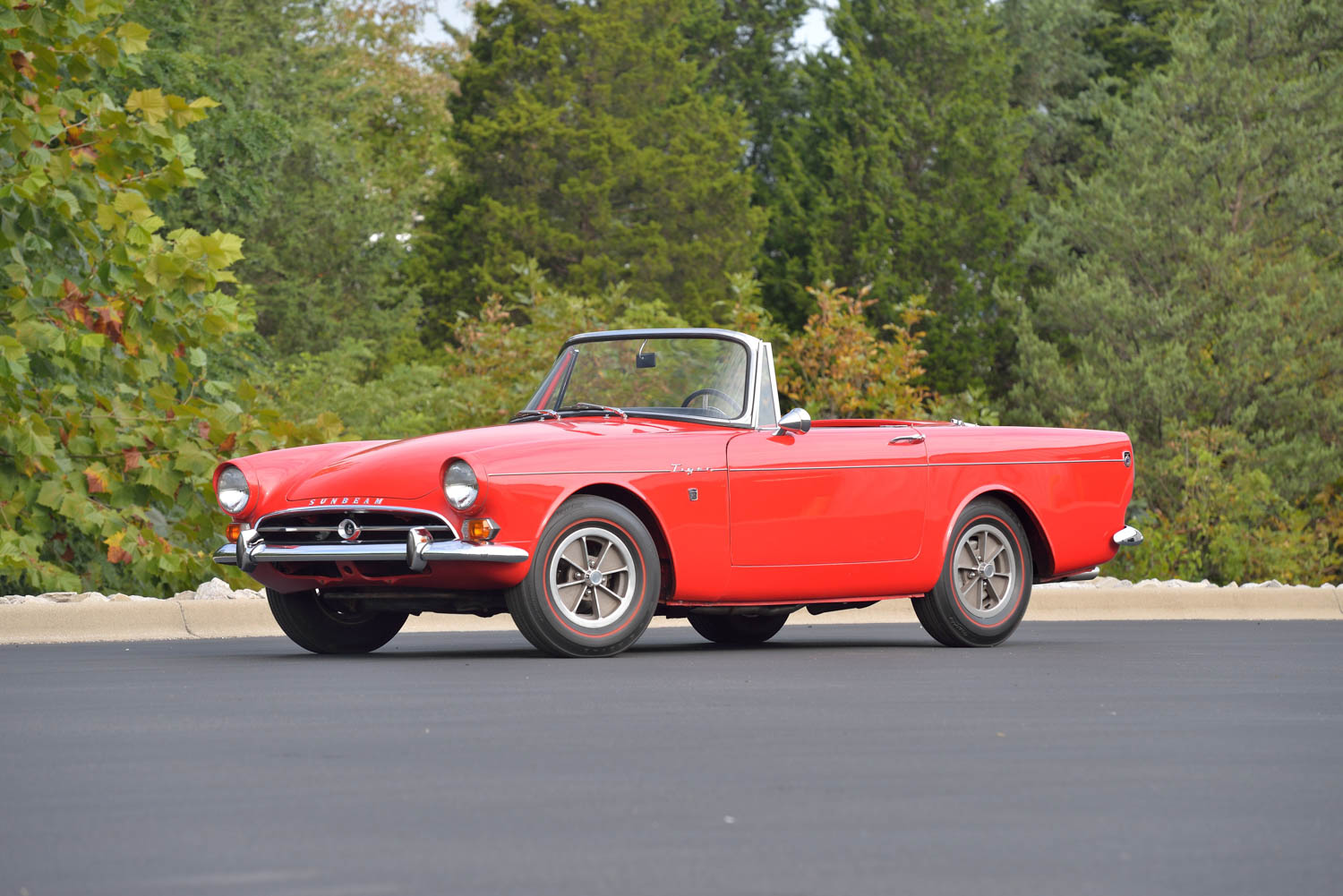 The Sunbeam Tiger was built from a seemingly flawless recipe: British roadster body, Ford small-block V-8 engine, and just the right amount of involvement with the legendary Carroll Shelby. That hasn't stopped it from making our Bottom 25 list several times now. Perhaps buyers looking for an alternative to a Shelby Cobra are opting for a replica instead.
Even among this Bottom 25, there are a few bright spots. "The '75–'80 MGB has just ended a cold streak of four decreases in a row," said Hewitt. However, the small bump has only taken the MGB from a 13 to a 15 in our ratings.
As we've said before, don't let your favorite car's appearance on this list get you down. We've had mid-year Corvettes, fabulous Mopar muscle, stately German cruisers, and '50s classics on the list at one point or another, and many of them have bounced back into the thick of things. Notably absent from this Bottom 25 list—and from any of our last several samplings—are any trucks.