10 cars and trucks that made a huge turnaround in 2019 (for better or worse)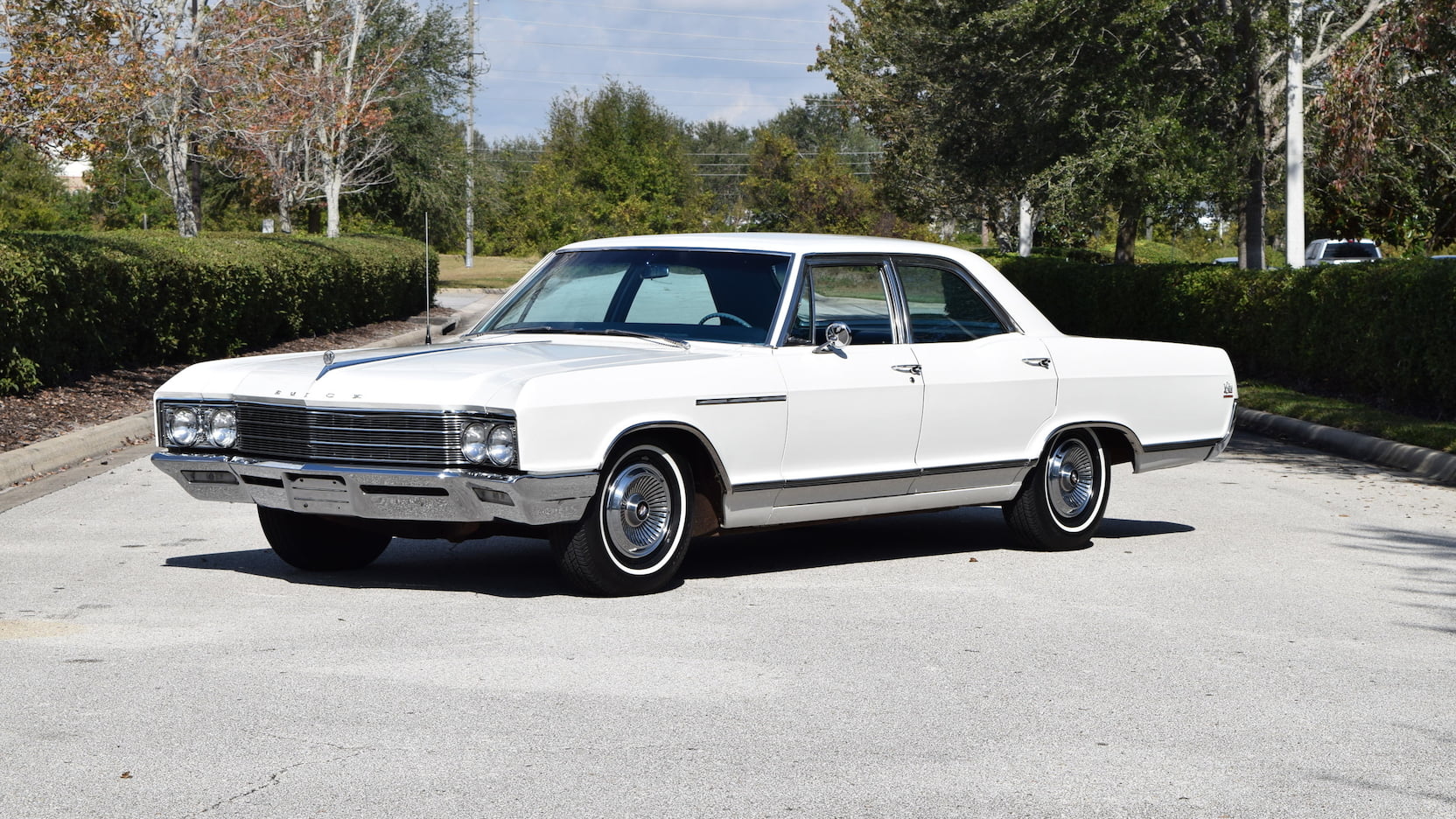 The collector car market is always shifting, and some vehicles experience major swings in the space of just 12 months. We pulled numbers on 10 cars and trucks whose trajectories in the market changed drastically in 2019—some were rescued from the doldrums, while others took a serious tumble. We compared the Hagerty Vehicle ratings of these vehicles in January of 2019 with their scores in December 2019 to determine the rides with most dramatic shifts in the market.
[Editor's Note: The HVR is a 0–100 scale that says a lot about what's trending hot in the market—and what's suffering a cold snap. A vehicle's HVR isn't an indicator of its future collectibility, but it does synthesize insurance and quoting activity into a more intuitive metric. The HVR also takes into account auction activity and private sales results, awarding a rating of 50 to a vehicle that is keeping perfect pace with the current market. Ratings above 50 reflect above-average appreciation and ratings below 50 are lagging behind the market.]
Without further delay, here are 10 cars whose fortunes reversed direction from the start of 2019 to the end.
These Super Deluxes were some of America's most successful post-WWII cars. In large part, '46–48 Super Deluxes picked up where the 1942 trucks left off; Ford used the same mechanical underpinnings but refreshed the front grille with horizontal bars (rather than the '42's vertical ones) and a generous helping of chrome. The interior was a significant upgrade, swapping underwhelming shades of brown for navy blue and gray accented with red striping.
The fact that the Chieftain and the Super Deluxe are in the winners bracket and a 911 is in the losers shows that buyers are still out there for early cars. The Super Deluxe started the year off at 13—its lowest-ever lowest HVR score—thanks to a quoting activity score of 10, an insurance activity score of 28, and an HPG rating of 23.
This all began to reverse midyear; in June quoting activity, insurance activity, and HPG rating were up to 51, 68, and 50 respectively. Come December, the Super Deluxe had achieved a score of 70, its highest HVR ever, due to an 11-percent increase in the 12-month number of cars quoted. The uptick is also a result of an 8-percent increase in the number of Super Deluxes added to policies over the last year, during which quote values for these trucks also increased 36 percent. Combined with the Pontiac Chieftain's rise, maybe early American cars are not destined for the bottom of the barrel.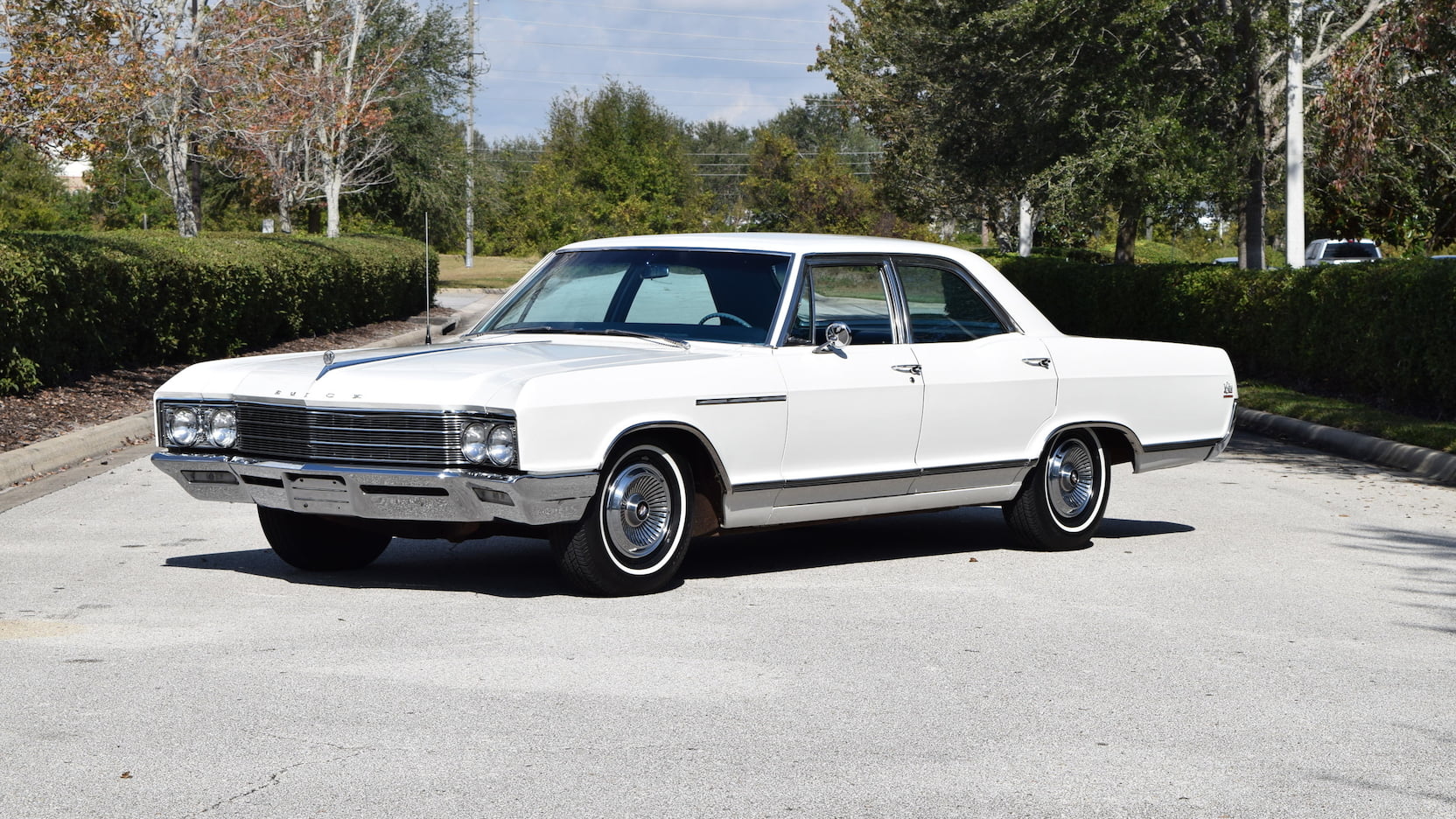 The late-'70s LeSabre represented a high point for Buick. Under the hood, the LeSabre boasted a lightweight 300-cubic-inch V-8 that weighed roughly as much as Chevy's inline-sixes. Buick offered alloy-finned, iron-lined brakes on all four corners as of 1953, and the LeSabre's overall ride quality and handling were both excellent. And, we can't forget '65's optional Nailhead V-8.
The Buick LeSabre spent the first half of 2019 with an HVR around 30, but midyear its score jumped to 70 thanks to a big increase in quoting and insurance scores. This trend waxed stronger as the year progressed; looking back, we received 21-percent more quotes on these late-'60s cruisers and saw 41 percent more LeSabres added to policies. Both these stats propelled the LeSabre to an end-of-year HVR of 82, a gain of 60 points over its January score.
The 1971 Cadillac DeVille, along with the rest of Cadillac's lineup, received a complete overhaul—growing longer and lower with slightly gentler body creases. After that refresh, external forces had some say on the luxurious cruisers; in 1973, thanks to regulations, the DeVilles' square, chrome grilles got large, energy-absorbing bumpers. This generation comprised the last of the fender-skirted DeVilles.
Though their prices are on the rise, #3 (Good) values for early-'70s Devilles still brush below $10K. Collectors perceive these Caddys as good buys that promise cheap fun. Hagerty has seen a 27-percent increase in the number of '71–76 Devilles added to policies over the last 12 months, which helps to drive up these cars' HVR. The Deville started the year at an all-time low of 15 but gained 60 points to finish the year at 75, thanks to insurance score of 74 and quoting score of 54. As they add more DeVilles to policies, Hagerty members reveal an increased desire for the Cadillacs of this era.
One of only two Pontiac models in 1949, the upmarket Chieftain replaced the Torpedo and was available in a variety of two- and four-door body styles. A steel-bodied station wagon variant appeared in 1950, and available engines were a 90-hp, 239-cu-in six-cylinder and a 104-hp, 248-cu-in straight-eight, paired with either a Hydramatic automatic or a three-speed manual. The much-anticipated V-8 didn't appear until the 1955 model year, and 1953 and '54 models made do with grille and trim facelifts.
You may hear that cars from the '40s and '50s are dead; but based on the data, that's likely incorrect. The quoting activity score for these handsome wagons rose from 36–97 thanks to a 35-percent increase in the 12-month number of quotes, which helped propel the Chieftain from an HVR score of 12 in January to a high of 74 in October. It ended the year with a score of 73.
The last Supra nameplate wedded exclusively to the Celica line, the '82–86 Mark II Supra boasted Lotus-tuned, four-wheel independent suspension and an inline-six that Toyota bumped in horsepower each year through the '86 model year. These Celica Supras came in either P-type or L-type specification (P for performance, L for luxury). Naturally, the performance-spec cars tend to be more popular in the enthusiast market thanks to their limited-slip diffs, rear spoilers, and larger wheels.
The Mk II Supra isn't the most desirable of the lot, but, at least in the automotive world, popularity tends to spread across the family. The '82–86 Supra started off the year with an HVR of 22 but shot from 52 to 74 before riding a hot streak between 93–85 until December. We know '90s Japanese cars are hot right now, and '80s Japanese can't be far behind.
The 1978 911's 3.0-liter six-cylinder vastly improved on the previous generation's U.S.-spec 2.7-liter motor. The air-cooled, aluminum 3.0-liter boasted a small increase in power over the 2.7 and, in 1983, powered Porsche's first full convertible since 1965.
This frog-faced 911's HVR reads like a rollercoaster ride. From a score of 100 in 2016 to a low of 32 in mid-2017, the '78–83 911 swung back up to 90 in September of 2018 before closing this year at 19. Whew.
Large increases in prices and much speculative interest in the Porsche market has led to dramatic swings in auction activity, insurance, and quoting activity scores. Whenever the quoting and insurance interest peaks, we've seen more coming to auction—enough to meet the minimum sample size requirements for an auction activity score—and those cars tend to carry high prices. However, the '78–83 911 hasn't met these minimum requirements since January 2018. Along with the drop in interest has come a drop in values, and this 911's HVR score settled at 35 to finish off the year.
Often overshadowed by the Chevrolet competition, these Fords are nevertheless collectible—though they are much less common in car shows, events, and auctions. Especially prized are convertibles, hardtops, and 1957 Skyliner retractables.
Except for the sporty, two-seat Thunderbird, the Fairlane was king of the hill when new, in terms of trim level and price point. Ford finally placed a modern V-8 under the hood for 1954, and improved the powerplant each year from 1955–1957. The new-for-1955 body with wraparound windshields carried over for 1956, and an all-new, modestly-finned 1957 car outsold Chevrolet that year.
The Fairlane ended 2019 with the 11th-lowest HVR score; its January score of 75 would have placed it in the top 100. That's quite a contrast. The Fairlane is one of the few cars that has a sufficiently large sample size to satisfy the sample requirements for every single data category we track (insurance activity, auction activity, private sales, and more). Such a wide net of data can help or hurt the vehicle's overall score if those extra ratings are significantly high or low. In the Fairlane's case it hurt—a lot. All of the data points we track in December fell below 35. The good news? It beat out the 1955–57 Bel Air and '55–57 Chevrolet 210 with ratings of 13 and 11, respectively.
These ultra-simple, attractive pickups were introduced just after Studebaker introduced its exceptionally innovative "is it coming or going" passenger cars. Unlike the upscale 1937–38 Coupe Express pickups, which were car-based, these pickups were built for work.
By 1951, the flathead-sixes were joined by an all-new, modern overhead-valve Studebaker V-8 engine, which provided exceptionally good performance—and, oddly enough, better gas mileage than the old engines that remained on offer.
The competition did not stand still, however, and by 1961 these trucks were extremely outdated. With little to no budget margin, Studebaker updated the pickups with the front portion of its Lark economy car. The next year, a wide-body bed was offered using cast-off unwanted dies purchased from Dodge. Nevertheless, the chassis was still truck-tough and the V-8's exhibited what the marketing department called "Performability."
Trucks and SUVs are hot in general—by this point, that's preached as gospel truth. Some of the classic early trucks, however, have been left by the wayside. The Studebaker truck started off the year strong with, all metrics above 75 and well above the market baseline of 50. However, it saw a massive drop in quoting activity score: from a 92 in January to a 6 in December. This is the sixth-lowest quoting score for the December rating. The lowest? The '46–55 GMC New Design truck with a 2. Once again, not all trucks are hot…
After putting the brakes on the El Camino in 1960, Chevy rolled out a new generation based on the A-body Chevelle in 1964. A 283 small-block came standard in 1964, followed by a couple iterations of the 327, and in 1967 an optional 396 big-block appeared on the order sheet. (Official SS versions didn't arrive until 1968.) Subsequent years lost the coke-bottle shape, but the second and third El Camino generations fared much better than their forefathers.
The El Camino started the year strong with an HVR of 92. Strong prices, insurance, quoting, and private sale activity ratings all propped up this red-hot score, but that didn't last long. When we ran the HVR numbers again in May, we found the pricing rating had dropped by 66 percent; private sale activity, insurance and quoting by over 20 percent; and the overall score suffered a drop of over 50 percent. At the end of the year the El Camino's private sale activity score did rebound, due to a 33-percent increase in examples sold above their insured values, a 19-percent increase in the average sale price, and 12.5-percent increase in the number sold. However, the private sale activity score failed to compensate for the El Camino's other low scores, and its total HVR score suffered.
The 1971 Rolls-Royce Corniche succeeded the Silver Shadow and hauled its near-three tons of handbuilt majesty around with a 6.7-liter Bosch V-8.
The Corniche II arrived six years into this 22-year range, boasting rack-and-pinion steering as its major mechanical update, and followed by the Corniche III in 1989. This third generation featured body-colored bumpers, standard airbags, and a massaged suspension; but only three years later came the Corniche IV, which introduced a four-speed automatic transmission, a glass rear window, and a more powerful engine option.
The Corniche rode a score of 86 until April. We saw from May's updated Hagerty Price Guide that values dropped considerably; the score began its slide by dropping to 70. A negative 12-month change in the number added to policies (-14.3 percent) and a dip in the 12-month number of quotes (-7.9 percent) accelerated the downward trend, and the Corniche tanked in December with a score of 19. This 67-point drop was dramatic, but its final score of 19 kept the Corniche above its low of 13, set in March 2017.
Which of these 10 vehicles surprised you most in 2019? Let us know in the comments section below.