5 tips to whip your vintage car into driving shape this spring
Spring is arriving, which means it is high time to get our cars ready for another driving season. Whether diving into show prep or getting ready for road trips, every car needs a bit of attention to come out of storage and make sure spring starts off on the right foot. To make sure your car is ready for driving season, here are five tips you need to know.
1. Do an inspection
Walk around the car, glance underneath, inspect the engine compartment, and look around the interior. You'll spot anything that needs more attention. Look for loose wiring, leaks, tired rubber gaskets, splitting hoses, or anything else that seems out of place. It's your car, so nobody knows it better than you. At the same time, try to come at it with fresh eyes, the same way you would do for a pre-purchase inspection.
2. Clean everything you can reach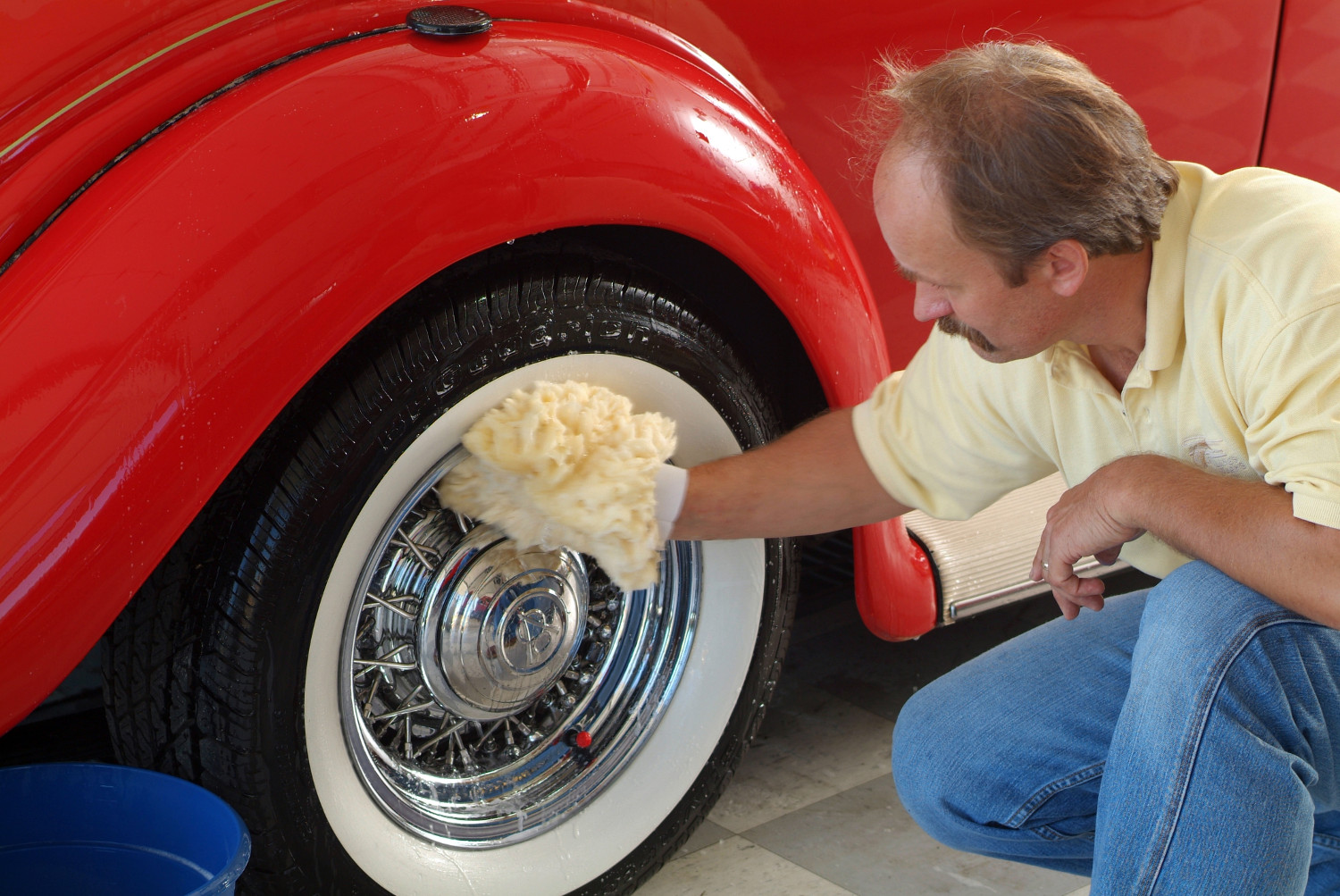 Now is the time to clean the car of any dust and dirt that accumulated during storage. If the car was stored inside and under a cover, a full wet wash might not be needed. Use microfiber towels and a spray detailer product on painted surfaces to carefully remove any debris (Hagerty Drivers Club members get a discount on Griot's Garage detailing products). Be sure to fold the microfiber into quarters and flip the towel to prevent dragging dirt from one section over other sections.
Clean the interior with a sharp eye out for any water intrusion or evidence of animals that may have made a home in your car during the long winter storage. If it seems like your car might have played host to rodent guests, be sure to clean any droppings and fix chewed wiring immediately, then take steps to prevent their return.
3. Check your fuel
Did you properly stabilize and store the fuel in the gas tank before winter? If so, you can likely skip this step, but it never hurts to pop the gas cap off and take a quick sniff. If it smells pungent like varnish, it will save you a headache to drain the tank and fill with fresh fuel rather than pumping rancid gasoline through your entire fuel system. Draining a tank is a pain, but cleaning a gummed-up carburetor is even more annoying.
4. The "hard-harder test"
I know, we haven't gotten to starting the engine yet, and that is the exciting part. However, the brakes should take priority above the rumble of any exhaust. Quickly test the brake system by sitting in the driver's seat and pressing the pedal with the force typically required to stop the car, then release, press a second time with more pressure, and hold for five seconds. Does the pedal feel different than last year? Does the pedal slowly advance to the floor? This is the easiest way to pressure-test the brake lines and seals in the system. If the pedal does not hold firm, there is a leak or weak seal somewhere in the system.
5. Start the engine
With all the above done, it is time to start the engine. If your car has an electric fuel pump, prime the engine while also checking for leaks. If you have a mechanical fuel pump, consider carefully filling the float bowl of the carburetor through the vent tubes to keep the amount of starting fuel to the engine at a minimum.
Once the engine is running, check again for leaks of the three import fluids—oil, fuel, and coolant. If everything is dry, let the engine warm up and ensure the thermostat is functioning properly.
Go for a drive
Get out and drive the car long enough to get to operating temperature. Keep an eye on the gauges and ensure everything is performing like it did last fall. Upon returning to your driveway or garage, do a second check under the car and in the engine compartment to make sure nothing is amiss, and make a note of any leaks or issues to address before you fire it up to drive next time.
Happy motoring!