Searching, buying, or selling? Hagerty's CARcierge can service all your car needs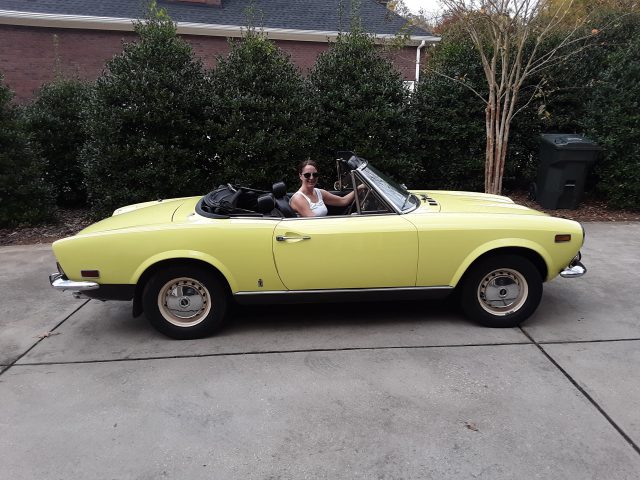 Included as part of membership in the Hagerty Drivers Club, CARcierge services are invaluable when it comes to aiding you in the collector-car experience. Whether you're researching the purchase of a particular car or need assistance locating an elusive part for a vehicle that you already own, Hagerty's CARcierge team is here to help. Here are just a few of the services we provide:
Research and source parts
"Owners can spend countless hours researching and locating trustworthy, reputable vendors," says CARcierge support specialist Reggie Horning. "The benefit of our CARcierge services is that we have a wide range of contacts and resources available to us, which can save owners a lot of time and frustration when it comes to finding parts." Recently Reggie worked with Norman Campbell to track down a set of Weber carburetors for his 1973 Fiat Spider. "I found a set in Barcelona, Spain, and asked Andie Rios, one of Hagerty's marketing specialists and a native of Bolivia, to help me with the translations from Spanish to English and vice versa," says Reggie. "We were able to buy the carbs for a great price and arranged for the shipping to Norman's home in the States."
Valuation services
Whether you are buying or selling a car, CARcierge team members can help determine its value. "I've even had members who are selling a car send me their ad to review, and I can advise them on where they might need to add more information," explains Reggie. "I can also review the content of a sales listing to help determine if the ad is a scam or not." When it comes to negotiating a purchase price, the CARcierge team can request a Vehicle History Report to determine if a vehicle has been damaged in an accident. In one instance, Reggie was able to learn that a vehicle a member was looking to buy had been in an unreported accident. "It turns out that the previous owner had insured the car with Hagerty, so we learned about those accidents," says Reggie. "With that knowledge, the buyer was able to negotiate a price $1500 below asking."
Vehicle inspection
Once a member has located a car, the CARcierge team can assist with its inspection. "In 2020, I helped one of our members, Dr. Matt Colligan, locate a 1966 Pontiac GTO convertible," recalls Reggie. "Matt lives in Green Bay, Wisconsin, the car was in Dallas, Texas, and I'm in Traverse City. Since the country was on lockdown due to COVID and I couldn't get on a plane to inspect the GTO in person, I called Nolan Eberl-Coe, a Hagerty territory rep in Dallas, to help." Nolan was able to visit the car and set up a FaceTime with Reggie and Matt to look at the car. The car was everything Matt hoped it would be, so he bought it based on the level of confidence Reggie helped him achieve.
Shipping Logistics
Once you've found the perfect car for you, Reliable Carriers—one of our HDC partners—can help you get the car home. When Matt needed to get his GTO to Green Bay from Dallas, Reliable was able to help. "Reliable gave Matt our HDC discount of ten percent," says Reggie. "Then Jen Cardinal in Hagerty's Virtual Sales department was able to insure the car while it was in transit."
Reggie and the CARcierge team made the whole buying experience seamless," he continues. "I'm still learning, but if the rest of the car world works as well as Reggie and the CARciege team, then it's a really nice place to be!"
In addition to the CARcierge services, Hagerty Drivers Club offers its members a wide range of benefits that are invaluable when it comes to helping owners keep their vintage rides on the road. There are discounts from Coker Tire, Griot's Garage, and Reliable Carriers as well as 24/7 roadside assistance. Members also receive our award-winning magazine, exclusive members-only events, and more. For Matt, joining Hagerty Drivers Club saved him both money and time—a valuable commodity for a busy doctor. "The savings I got by using all of the various Drivers Club discounts actually paid for the first year of the GTO's insurance with Hagerty," Matt says. "
Hagerty covers all kinds of collector cars, trucks and modified vehicles. Let's talk about your special ride.
Get an insurance quote