This 1983 VW GTI took seven years, 12,000 hours, and $140,000 of loving work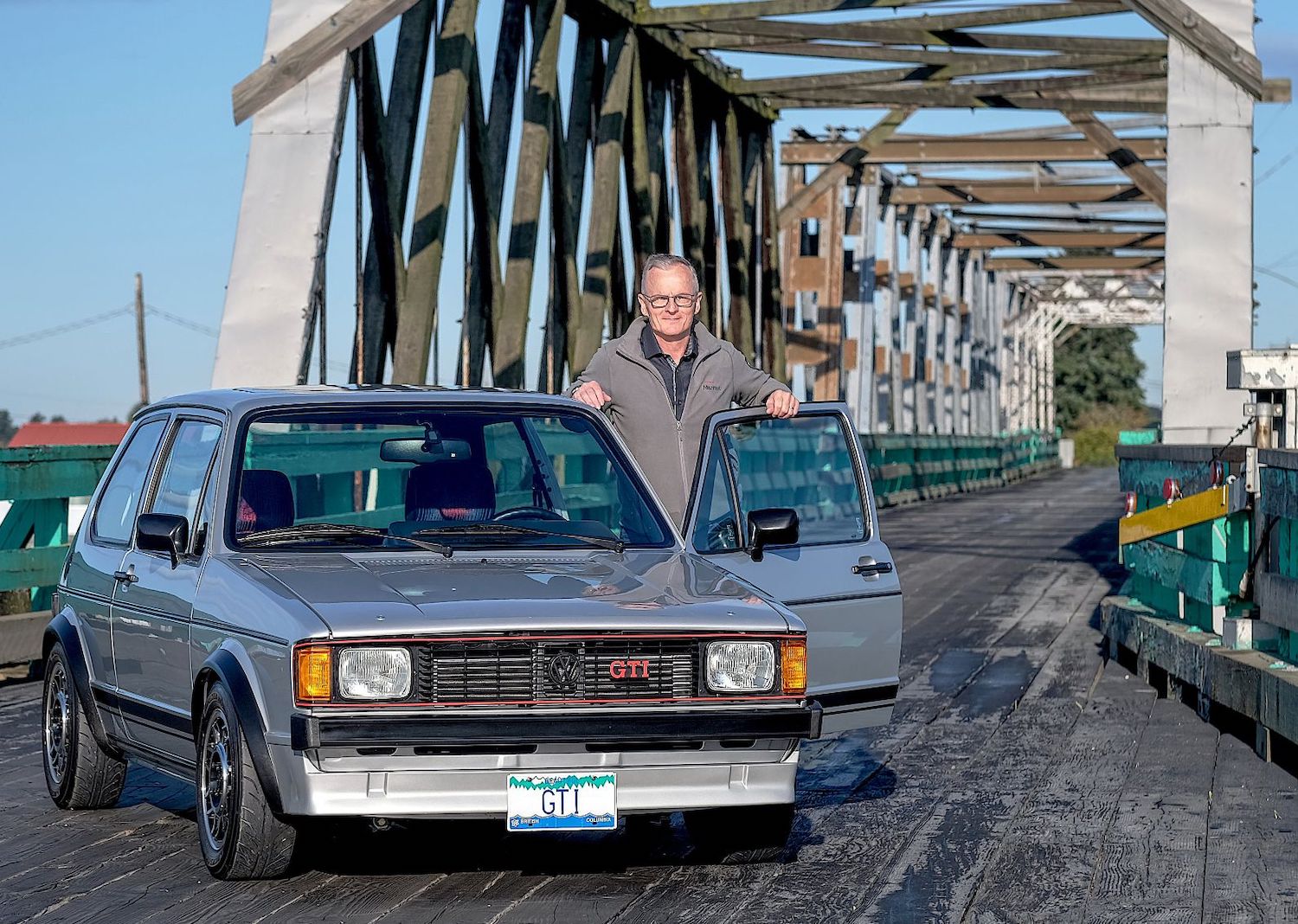 We've heard of thousand-hour restorations before. This Bizzarrini GT took nearly half a year of work, when you add up the hours, and we don't even want to know the final cost.
It's one thing to obsessively source original blueprints and parts to recreate an historically accurate automobile, one that might cross an auction block under the limelight. It's entirely another thing to spend 12,000 hours on a 1983 Volkswagen GTI, mostly on your own, in one's own garage on weeknights and weekends. As a result, this homebrew restoration has a unique flavor that, for its creator, transcends his (considerable) financial commitment.
Beginning in 2011, Derek Spratt tore a Mk. I GTI down to nuts and bolts, determined to resurrect it as "the ultimate GTI." To be fair, his seven-year project amounted to more of a restomod than a restoration.
Spratt's GTI now sports two-axis accelerometers, a touch-screen digital dash, an electronically adjustable brake system, and a push-button ignition, among other things. Clearly, this wasn't a simple, "just add cushiness" build. Those accelerometers help you out on track as you wring out the car's custom-built, naturally aspirated engine, which is equipped with a custom cooling system and good for about 220 horsepower. Naturally, Spratt also showed the chassis some love by way of reinforcement, tuned the suspension, and upgraded the brakes.
Adding on your fingers yet? We'll save you the trouble: all-told, this build cost $140,000.
"There were times that I felt like this project was eating me alive," Spratt admits. "This was one of the most extreme commitments to a project I have worked on."
So what kept him going? Nostalgia, a supportive enthusiast community, and the engineering blood running through his veins. He extensively documented the process online and eventually gained such a dedicated following that people volunteered to ship him particularly hard-to-find GTI parts.
"My goal was for the car to feel and drive like an original Mk. I but with modern capabilities," Spratt says. "I wanted to show that you can take an old car to the point where it operates like a supercar—without taking away the fun factor."
Spratt's well in tune with the original Mk. I. His first 1983 Golf he bought when he was 21 years old in college in Ontario, Canada. You may recall '83 was the first year of the GTI—and indeed, Spratt was among the first Canadian buyers to get his hands on the 90-hp pocket rocket. One of his fondest memories with that GTI is a road trip he took (with his now-wife) from Vancouver, Canada to San Francisco and back, up and down Highway 1.
When he turned 50, that memory resurfaced, inspiring Spratt to embark upon this $140,000 build. Since completing it, he's not only retraced that Highway 1 trek in his "new" GTI; he's raced the now-hotter hatch, too.
Then, he sold it. At a massive loss, and without an ounce of regret.
"The purpose of the project was fulfilled for me," Spratt states. "I made the car faster and better than before and pursued my passion for seven years."
"If you get into restoration and modification for the money, you should find a new hobby," he believes. We completely agree that the people and the cars are the most salient, resonant elements in the automotive hobby, but for most people the financial dimension can be a limiting factor. While not every enthusiast has the resources to pursue a project to this same degree, it's massively satisfying to see that Spratt put some serious miles on his dream restomod.
To be fair, Spratt didn't just dump the project on the side of the road; he sold it to a young couple equally invested in the Volkswagen community. "It was important to me to sell it to someone who would allow me to stay connected to the car," Spratt says. "I can take it for a drive or a tune-up. I'm happy they have it and love it. And I'm glad I can see it now and again."
Next up? Electrifying a 1961 Beetle. Hats off to you, Spratt.