Is it a '67 or '68? Either way, this GT350 is a looker
By no means am I a Mustang expert, but I have enough pony-car knowledge to immediately recognize a 1967 Mustang GT350 when I see one. Or so I thought.
I came upon such an automotive beauty at a cars and coffee event on Woodward Avenue in Detroit. It was wearing all of the styling modifications of those legendary Mustangs, and it was equipped with the Paxton supercharger that Carroll Shelby installed on some very special Mustangs before he stopped turning out GT350s at the end of the '67 model year. So it had to be of that vintage, right?
"No," car owner Paul Choukourian said. "It's a '68 GT350, and as far as I know, the supercharger was a dealer-installed option."
The huffer and its accoutrements could very well have been dealer installed back in the day, but the hot-engine package doesn't appear to have been obtained simply by checking a box on an order form.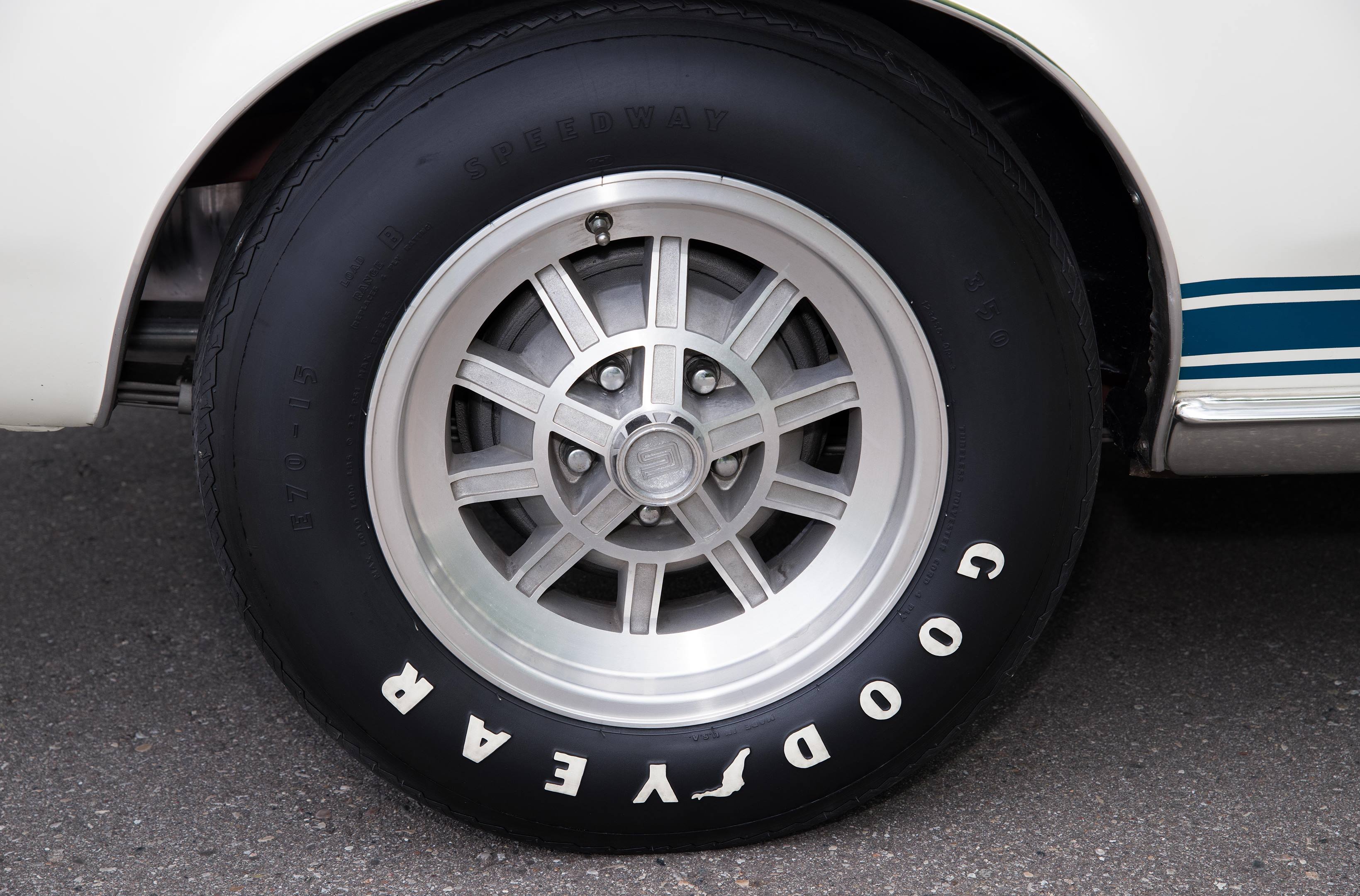 Choukourian's GT350, with its Paxton supercharged 302, is well documented and seems to have been delivered to the first owner with supercharger installed. The car also has other accoutrements shared with '67 supercharged ponies, including boost-pressure and fuel-pressure gauges, and an opening in the radiator support that directs cold air to the supercharger intake. The fact that Mustangs of 1968 vintage turned out much like the '67s has led some to wonder whether Shelby American actually turned out a few '68s at the start of the model year.
No way, says Kevin Marti, head honcho at martiauto.com and keeper of the Ford production database for model years 1967–2012. "Ford produced 1968 Shelby Mustangs; there was no connection to the Shelby American facility that modified and finished the 1965–67 GT350s. Shelby American licensed the name to Shelby Automotive, a wholly owned subsidiary of Ford. Shelby Automotive was responsible for the '68 GT350."
Marti says that dealers who took delivery of 1968 GT350s were free to equip them with the Paxton supercharger kit and additional gauges, and, of course, some owners installed huffer kits after taking delivery.
Regardless of its roots, the Choukourian Mustang is a very nice machine. Having spent most of its life in California, it's free of rust. It originally wore Ford's lime gold paint, but in 1990 was redone in Wimbledon white with blue Le Mans stripes—classic GT350 dress. That was probably a good move, as some Mustang owners say Ford's lime gold paint should have been called "pea-soup green." Choukourian agrees, so he chose to retain the Wimbledon white.
The supercharged engine is a Windsor 302 with a hot cam and other mods, although it's not the one that came with the car. The original engine was pulled during restoration and set aside. Choukourian tracked it down and has it on a stand in his garage. However, the supercharger and other accessories have been on the car since it first hit the street.
Choukourian doesn't put a lot of miles on the car, but it's the first ride out of the garage when he wants to have fun behind the wheel. Regardless of model year or when and how it came to have a huffer, it's definitely something special.