The Canada-spec 1972 Mustang Sprint is a rare pony, indeed
Appealing to North Americans' Olympic spirit, not to mention our wallets, Ford released patriotic, limited-edition Mustangs to commemorate the 1972 Olympic Games. Those USA Sprint Décor Option pony cars are easy to identify—they're red, white, and blue (with matching interior) and have bold USA shield decals on the rear fenders. But they aren't easy to find. Most people don't know they exist, let alone have ever seen one.
Rarer still are Canada Sprint Mustangs, which are nearly identical to their U.S. brethren except that they're emblazoned with red Maple Leaf shields.
According to the 1972 Mustang Sprint registry, only 9383 Sprint Mustangs were built between March and June 1972—less than 7.5 percent of total Mustang production that year. Fifty were convertibles, 3086 Sportsroofs, and 6247 coupes. A story in the April 2009 issue of Mustang Monthly magazine reported that only 495 of the 9383 Sprint Mustangs were sent to Canada. That's 0.39 percent of the 125,813 Mustangs built that year. Only six Canada Sprints are on the registry.
Needle, meet haystack.
The Sprint package was the idea of 24-year-old Edsel B. Ford II, then Ford Merchandising Marketing Manager, who hoped to strike gold with an Olympic-themed option that Ford also offered on Pintos and Mavericks. The plan didn't reach even bronze-level success, likely since the "A" Package options were mostly cosmetic, but the cars are definitely noteworthy today.
The Canada Sprint Mustang "A" options included Sprint exterior (Wimbledon White with Grabber Blue rocker panel and twin hood stripes), matching white interior with blue seat inserts and red piping, blue carpet, dual racing mirrors, hub caps with trim rings, and E70 white sidewall tires. The "B" package added competition suspension and F60 Wide Oval tires on 15-inch Magnum 500 wheels. Package A cost around $165; B was more than double that.
The Sprints were available with a 302- or 351-cubic-inch V-8.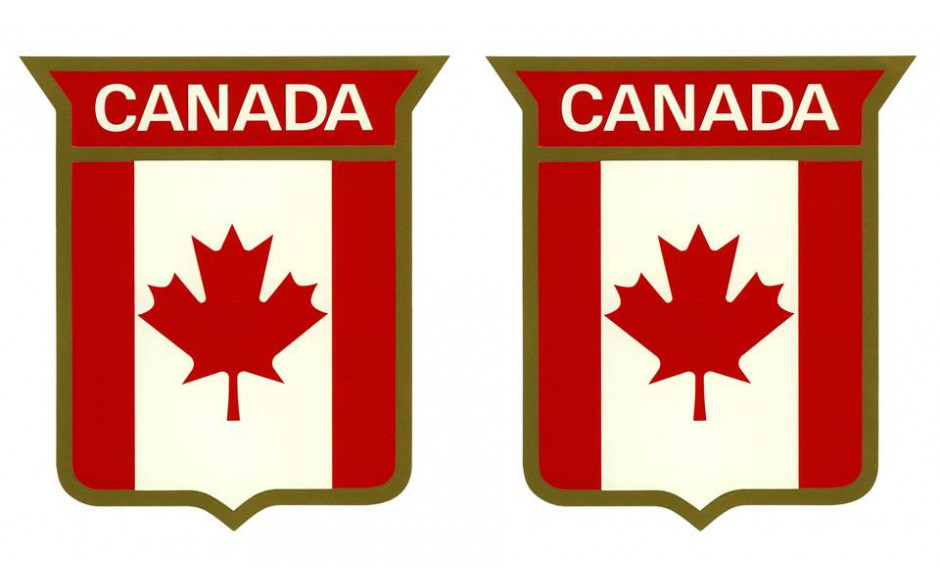 Canadian buyers were never offered the convertible option; those were limited to the 50 that Ford produced for the 1972 Cherry Blossom Festival Parade in Washington, D.C. Oddly enough, according to Barrett-Jackson, Ford denied in 1991 that it ever produced a convertible version at all. Except that it did. Barrett-Jackson sold one, in fact, for $20,900 at its 2008 Scottsdale Auction. More recently, a Mustang USA Sprint convertible sold for $17,000 at Mecum Kissimmee in 2016.
Other Sprint Mustangs pop up on occasion. FSBO Auctions is currently offering one—starting bid is $15,000; Buy It Now price is $25,000. We also found one at RK Motors in North Carolina—price on request.
Of course, those are the relatively common USA Sprint versions. The only Canada Sprint we managed to locate was this tired survivor at Last Chance Restore in Yarker, Ontario. With a price tag of $2588, it might be worth a look if you happen to be in the neighborhood.
Do you own a Canada Sprint Mustang, Maverick, or Pinto? We'd love to hear about it in the comments section below.