How drift mania is making clean Nissan 240SXs a hot commodity
Vintage Nissans are more and more gaining attention from collectors and driving enthusiasts alike, but one model—the 240SX—is attracting a whole different kind of collector. In this space you'll find enthusiasts who want a more pure, unspoiled taste of what is perhaps Japan's most beloved drift car.
When Nissan brought the 240Z stateside, it changed perceptions of what Japanese sports cars could be. The evolution of Nissan sports cars brought an evolution of Z cars to market leading up to the modern 370Z. During the 1990s, Nissan had two sports cars: the 300ZX, which had slipped upmarket into an aspirational GT car, and the 240SX, a four-cylinder model that was far simpler and had a fantastically nimble chassis.
Today the 240SX doesn't carry the gravitas of a flagship model like hte Skyline GT-R, Supra, or NSX, yet it's still difficult to find one in great shape. Even the tired-out cars command honest money. The 240SX has a strong following, but its followers aren't collectors investing in the hatchback and coupes hoping for returns at auction. They're driving enthusiasts.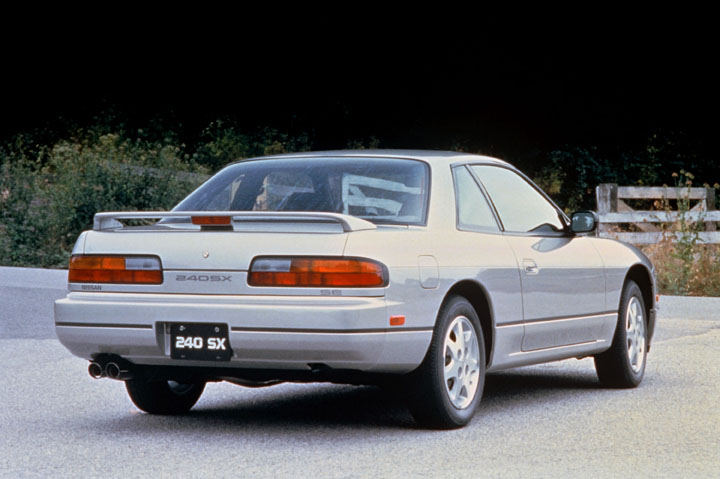 The 240SX was produced for the U.S. market from 1989–98, split into two generations S13 (1989–94) and S14 (1995–98), and it's the go-to platform for drifting enthusiasts. The 240SX has been an enthusiast go-to for well over a decade, making aftermarket support strong. However much of that aftermarket support is for modification, rather than restoration. A large number of cars have been extensively modified or crashed as a result, leading to high demand and limited supply of clean examples. Enter the Drift Tax.
Unmodified and well-preserved cars command a premium. S13-generation cars in average condition easily reach $10,000, while S14s in the same condition can reach $20,000. Even rough-condition cars are rarely seen for less than $5000, forcing some enthusiasts who have been priced out of the market to begin searching for another rear-wheel-drive platform to fulfill their driving fix.
The simple explanation is that drifting and other motorsports have elevated the popularity of the 240SX to the point that supply and demand became a real concern for serious shoppers. Base model or non-highly optioned cars are often subjected to questionable high-angle steering kits and turbochargers, but even hardcore drift enthusiasts seem to live by a certain code; rare, clean 240SXs don't become drift cars.
The rarest and most appreciated 240SX examples are those equipped with factory two-tone paint. The two-tone paint only appeared on first-generation (S13) cars and only in three flavors—Creamy Yellow, Silver Green, and Bluish-Silver. No convertibles got the desirable paint scheme.
Got a sweet 240SX or a story about driving one? Tell us about it in the Hagerty Forums, if you catch our drift.