3 real-deal Woody wagons you'll want to load up with a surfboard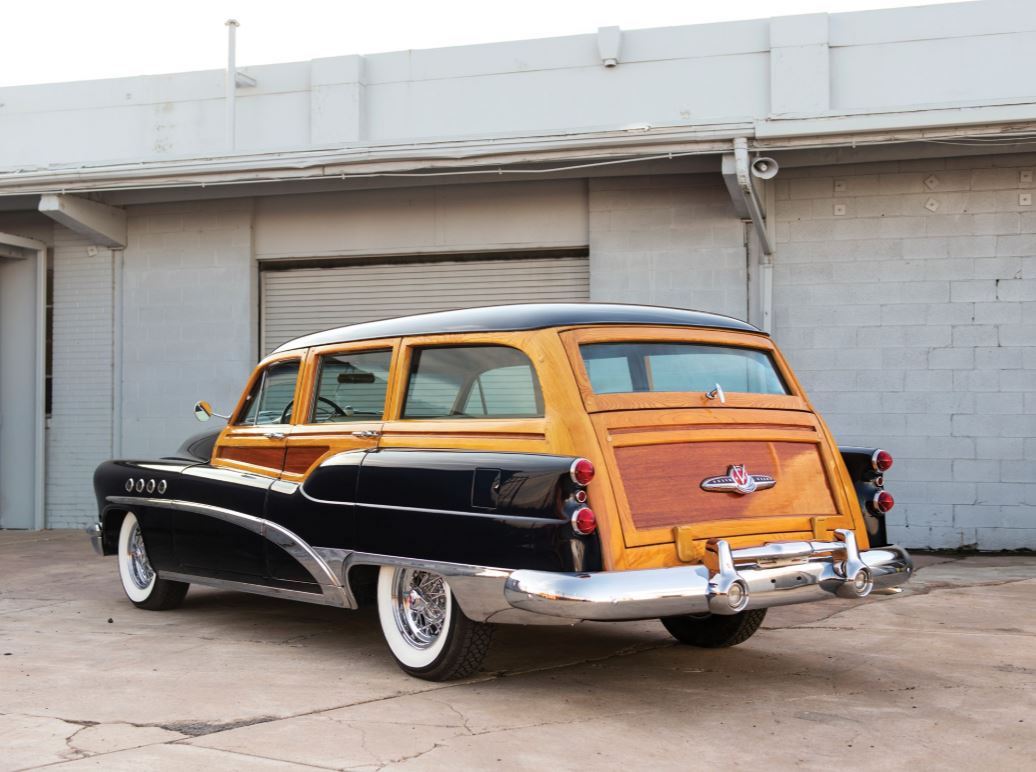 When you think of the term "Woody," a specific car probably pops into your head. Depending on when you were born, the car you're picturing could be an early 1940s surf wagon, the 1996 Buick Roadmaster that made our 2019 Bull Market List, or the Family Truckster from "Vacation" (a replica is offered by Barrett Jackson this year). But only one of these cars is a true Woody.
Over a hundred years ago, early in automotive mass production, almost all cars were made from wood. In the late 1920s, stamped steel body panels were cost-prohibitive to use on large portions of the body, so when Ford looked to turn the Model A into a wagon, the only financially viable method was to use wood for everything rear of the windshield. Hence, the Woody was born.
Woody's like this 1940 Ford Deluxe at Gooding & Company would eventually become the face of early surf culture.
Wood bodies might have arrived because of these manufacturing restrictions, but eventually the look became a luxury status symbol in the late 1940s. Metal stamping techniques had improved by this point, and less wood was functionally required. The amount of real wood used on Woodys reduced every year until it was only found on doors and tailgates. The last true American Woody was the 1953 Buick Roadmaster Estate Wagon. After 1953, all modern iterations used vinyl to convey a wood-like appearance.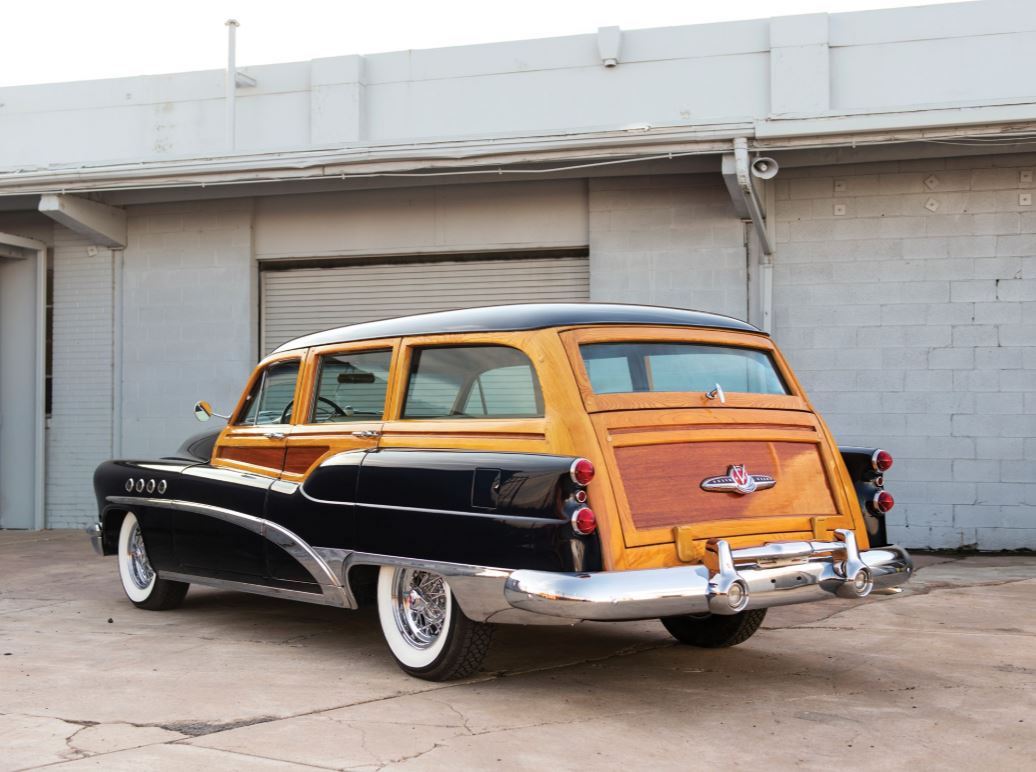 By 1953, wood was purely a stylistic choice. A 1953 Buick Roadmaster Estate is offered by RM this year at Scottsdale.
One of the reasons Woodys died out? The additional cost and maintenance compared to steel bodied cars. The panels required much more washing and could warp in extreme weather. In the early 1960s, used Woodys were dirt cheap and started gaining popularity in surf culture as the ideal beach car. Woody wagons had enough room for boards and the southern California climate was mild enough for the aging wood construction.
This 1950 Ford Woody Wagon at Barrett-Jackson is really leaning into the surf culture connection.
Surf culture helped solidify Woodys as timeless collectibles, but the market hasn't been very kind to these vehicles in the last few years. In the Hagerty Price Guide, Woodys have dropped steadily in value since their high point in 2015. #2-condition (Excellent) Woodys are down an average of 4.6 percent in the last five years. The worst performing of the group, and the most expensive, is the Chrysler Town & Country convertible which has dropped 29.2 percent since 2015. Perhaps the trend is going towards the subtler early-1950s Woody wagons, which have increased in value 8 percent, while the late-1940s Woodys have dropped 10 percent in the same timeframe. Buick and Chevrolet were the only marques to see value increases since 2015 (9.5 percent and 12.8 percent respectively)
Early Woody wagons required over 150 different shapes and sizes of wood. This can make restoration very complicated which makes condition very important when looking to buy. Concours level Woodys can sell for twice a driver condition car. If you are looking to add a real Woody to your collection, there are 25 examples being auctioned off at Scottsdale this year covering 25 years of Woody history, starting with a 1939 Chevrolet Master Deluxe and ending with a 1953 Buick Roadmaster.
Long live the Woody!