5 surprising sales that broke our price guide at Monterey 2019
The dust is only beginning to settle from the Monterey auctions, and as the final post-block sales roll in, to say the numbers are down would be an understatement. However, calling it a complete slaughter would be unfair.
Despite the soft sales at the top of the market, there were still some bright spots coming out of Monterey. The affordable segment was very strong and saw a few breakout sales. While not a comprehensive list, here are five sales which not only exceeded their Hagerty Price Guide values, but we think are raising the bar.
Sold at Bonhams for $77,280
Hagerty Price Guide: $9400–$60,100
The Volvo 1800 series is the perfect combination of Italian design and Swedish reliability. In fact, it is perhaps one of the best ways to get behind the wheel of an Italian-designed car on a budget. After last week, that bar is rising. Bonhams has a history of selling Volvo 1800s well, especially wagons. This typically occurs for one sale here or there. This time, it offered three and all sold well above price guide values. Needless to say, these sales are no longer outliers and are becoming the new standard.
Sold at Bonhams for $25,760
Hagerty Price Guide: $3400–$19,300
The Fiat X1/9 is without a doubt an auction oddity. Not often seen and rarely in excellent condition, the X1/9 isn't one that would warrant a second look from the average Monterey auction-goer. Obviously, a couple auction-goers did at Monterey. Typically, these cars sell poorly at auction, and the result here more than doubles the previous top sales result for an X1/9. It also raised a few eyebrows on the valuation team. Considering the majority of X1/9s that come to market are less than perfect, this sale sets the standard for the capability of a good example.
Sold at RM Sotheby's for $36,960
Hagerty Price Guide: $8800–$31,600
The Type 181 Thing is undeniably cool. The experience of putting the top down and puttering around in one of these is incredibly fun, and the attention these cars get further validates how cool they are. The Thing at RM Sotheby's was an attractive example, but certainly not over restored. Despite that, it still exceeded price guide values. While the Thing might not become the next Jolly—it lacks the cute factor the Jolly has in spades—we wouldn't be surprised if these cars become the hot new car to have at every sale, at least for a while.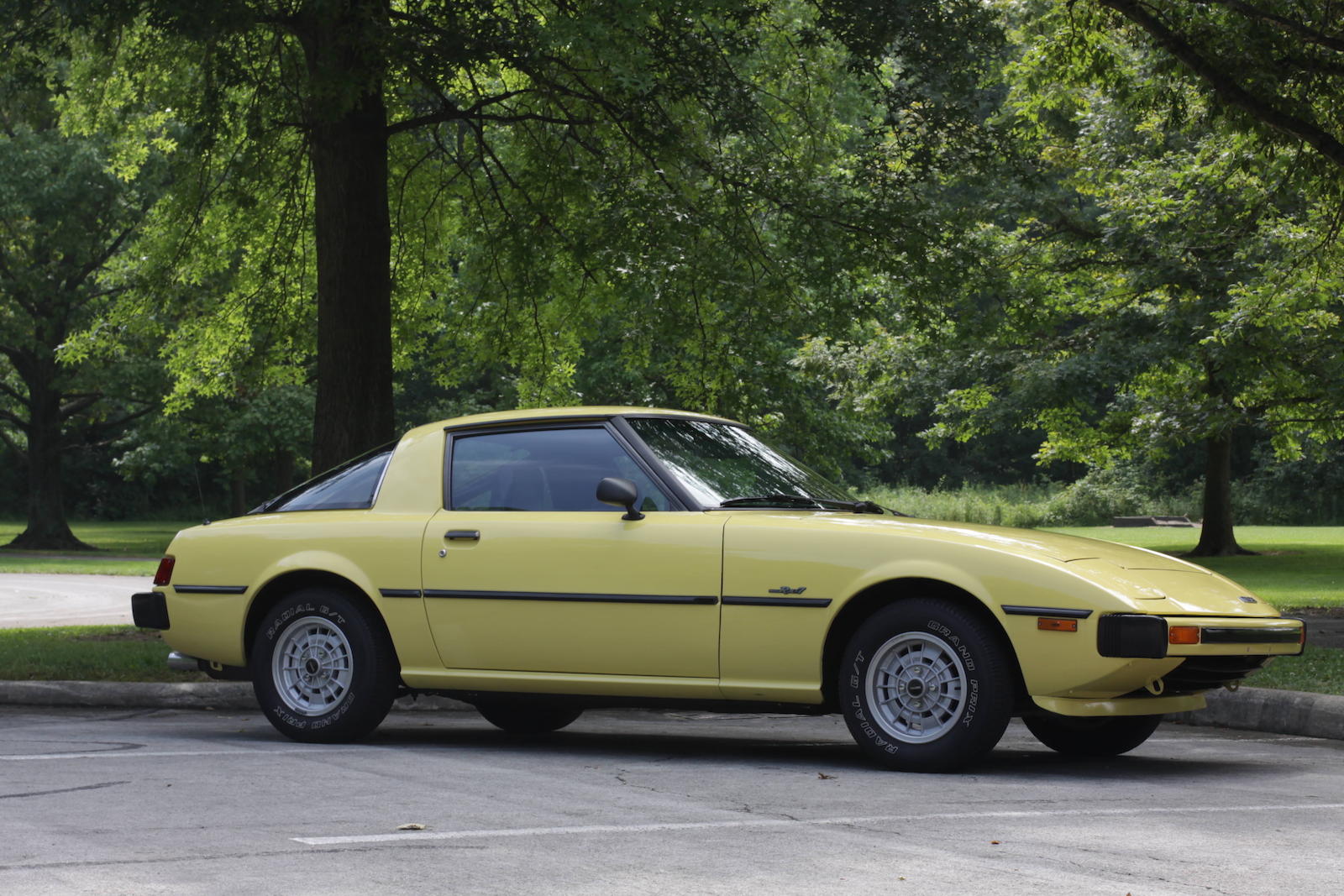 Sold at Bonhams for $14,560
Hagerty Price Guide: $3800–$20,100
The RX-7 is by no means a sale that came out of nowhere. The later FD generation has been red hot for a while. Those are arguably the most sought-after variants, which has left FB and FC RX-7s relatively unnoticed by the average collector. The car at Bonhams was a low-miles example and appeared to be mostly original. The resultant sale was well above its condition-appropriate value. It's encouraging to see the FB RX-7 get some well-deserved love, but we don't expect these cars to be leaving the affordable bracket anytime soon. Regardless, they're due for a bump in value.
1993 Land Rover 110 NAS
Sold at Bonhams sold for $151,200
Hagerty Price Guide: N/A
This sale broke our valuation specialists more than it did the guide. It is common knowledge that NAS (North American Specification) Defenders command very good money. Jump on Bring a Trailer and you'll see a plethora of examples that have sold reliably in the $45,000–$75,000 range, and some have even reached $100,000. That said, this sale defies all known logic. While it was a good example, with 15,000 original miles, it was by no means showroom fresh. While this doesn't raise values of NAS Defenders overnight, it does mean that these trucks will most certainly gain attention. Don't be surprised to see additional low-miles examples surface in the coming months.