Have Shelby Cobras been de-fanged after a lackluster Monterey?
A few weeks ago, we discussed a bunch of sweet Cobras coming up for sale at Monterey. Now that the dust has settled, the talk coming out of Monterey has been of overall weakness at the top echelon of the market.
With the successful sale of only four of the nine Cobras offered, it would seem these cars were a little short on venom. The big miss of the week is the 1963 Dragonsnake at a bid of $675,000 which was campaigned extensively in the NHRA by Bruce Larson and Ed Hendrick with multiple championships to its name. The others were close to their estimates, but not close enough to meet reserve.
The Cobra market is a mixed bag, and while overall bids were weak, the most interesting cars still brought out the most serious bidders. So it may be too early to call this misstep an all-out trend. Here are the four cars that sold and what we can learn from each transaction.
1965 Shelby Cobra 289 R&P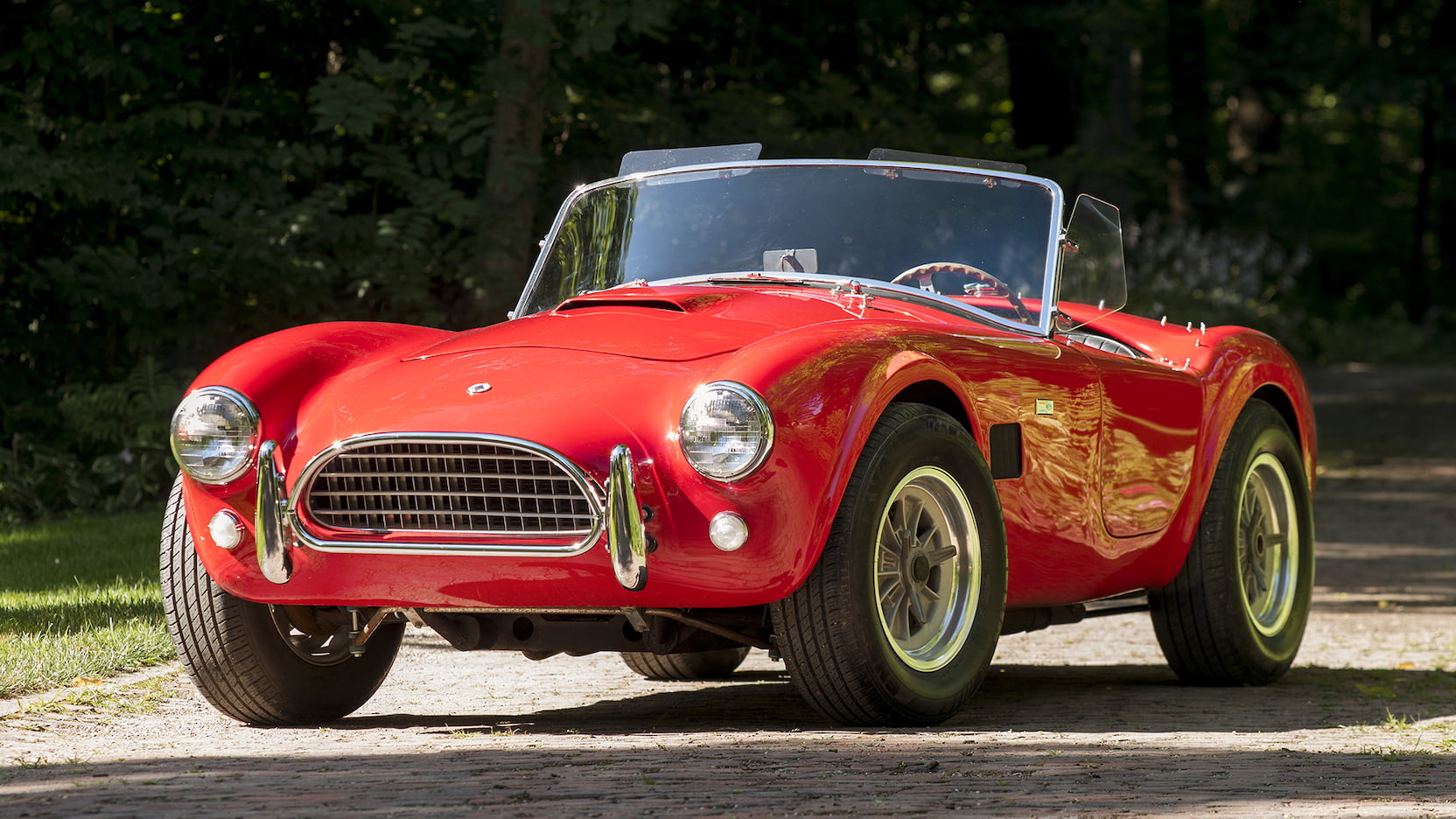 Sold at Mecum Auctions for $412,500
Hagerty Price Guide: $840,000–$1,350,000
It is hard to imagine a better deal on a real Cobra than with this one. Selling for just $412,500, this Cobra brought less than half of the Hagerty Price Guide's suggested #4 (Fair) value. Let's face it, this car didn't have the greatest history, with a major accident in 1969, the car required extensive frame correction and a rebody in 1970. Cosmetic-wise it's miles away from perfect. All that in mind, this still seems like the deal of the century if all you care about is saying you have a real Cobra in your garage. It is hard to go wrong here from that perspective.
1965 Shelby Cobra 289 R&P
Sold at Mecum Auctions for $1,045,000
Hagerty Price Guide: $840,000–$1,350,000
This Cobra is just plain cool. It is the last 289-equipped Cobra sold to the public and is in mostly original condition—an exceptionally good-looking car with a great story. At the end of the day, the awesome color, condition, and neat story were enough to bring about condition-appropriate value. That's a shame because this car was incredibly cool all around. Consider this Cobra well bought.
1965 Shelby Cobra 427
Sold at Bonhams for $1,380,000
Hagerty Price Guide: $875,000–$1,700,000
Big-block Cobras are perhaps the most iconic, and the extra flares are more appealing to most. The 427 is an absolute brute under the hood of these cars and real 427 cars are among the most sought after. There was a bit of confusion surrounding this car as Bonhams corrected a technical error by the Cobra Registry, which stated this car was originally delivered with a 428. Despite the confusion, this 427 Cobra sold well, reaching above our #2 (Excellent) value in the price guide. Well sold indeed.
1965 Shelby Cobra 289 R&P
Sold at Russo and Steele for $962,500
Hagerty Price Guide: $840,000–$1,350,000
This Cobra has been around a bit in the past couple years. This time around, Russo and Steele got a crack at selling the car and was able to close a deal. We have consistently rated this particular car in #2 range. The final price was a bit shy of that mark, but this is the strongest price offered for the car in the past two showings, and it was still well bought. The buyer should be quite happy for snagging a solid deal on a 289 Cobra.